They're cute. They're cuddly. But if you break the rules, they'll overrun your town and might even kill you with a snowplow. Gremlins is still the go-to tiny-puppet-monster movie. Its mixture of gruesome creature effects and wry humor inspired family-friendly horror and dozens of pretenders for decades after. In fact, in the 35 years since its release, no one has really been able to touch Gremlins. It's a movie so controversial and yet so popular at the time that it led to the creation of the PG-13 rating.
The legacy of Gremlins looms large, and no one is more keenly aware of that fact than its director, Joe Dante. Dante was just coming off of The Howling and his standout segment in Twilight Zone: The Movie, which got him in the good graces of producer Steven Spielberg. (Not a bad person to have on your back.) But the movie went through changes that reshaped the face of comedy and horror. We spoke to Mr. Dante about the lasting impact of Gizmo and company.
"The original version of the script that Chris Columbus wrote, that Steven decided he wanted to make a movie out of, was much more a horror movie," Dante explains. Initially, the budget was pretty small, and they were going to shoot in Oregon; perfect for a grotty little horror movie. "But Warner Bros. got involved, and therefore the budget was gonna have to go up," Dante continued, "which meant that it wasn't gonna just be a horror fan movie; it was going to have to be a movie to appeal to a broader audience." From there, the horror aspects had to be toned down. Gremlin gore was still all right to a degree, but human gore much less so. And that's where the injection of comedy came into the picture.
Dante shares, "Once we designed the Gremlins and started working with them, it became apparent that if you dress them up in human costumes, they became kind of funny. And so there was a whimsical aspect to them. As the picture was being made and it ultimately became a kind of a monster version of A Boy and His Dog."
Warner Bros.
Gremlins would go on to great success, never hitting #1 but raking in close to $400 million in 2019 money. Dante, humble as always, gives credit for the film's continued massive appeal to a decision Spielberg made regarding Gizmo. "About a month before we started shooting," Dante explained, "Steven Spielberg decided that he liked Gizmo so much, he thought that he shouldn't change into the bad Gremlin after two reels." In the original script, Gizmo was the Mogwai who turned into the evil Gremlin leader following a midnight snack. However, Spielberg's suggestion necessitated the creation of the Stripe character, and a cinematic hero was born. "Steven said Gizmo should stick around for the whole movie, and be the hero's pal."
Warner Bros.
That changed the entire trajectory of the movie, and how they'd be able to pull it off. "It naturally filled us with dread," Dante told us. "Because you know, this little tiny puppet that we had, we thought we could get away with for 20 minutes, but we didn't think we could actually make a character out of it. So we had to really scramble to figure out a way to make this character viable. And so we built a giant version of Gizmo, which was pretty frightening to behold actually."
One of the other things I think makes Gremlins indelible is its score. The creepy-weird carnival theme came from legendary composer Jerry Goldsmith, who scored everything from Planet of the Apes to Alien to several Star Trek movies. Dante first met Goldsmith on Twilight Zone: The Movie, then brought him over for Gremlins. All told, Dante and Goldsmith worked together on nine films prior to the composer's death in 2004.
Warner Bros.
"Jerry and I hit it off at the session [for Twilight Zone] because it was cartoony kind of music," Dante said of their first meeting. "And I asked him to do Gremlins. I remember the first time that I heard 'The Gremlins Rag,' which he played on this piano. I was a little perplexed. And I said, 'Are you sure that this is the approach you want to take?' And he said, 'No, when you hear it orchestrated'—which is a major change from the way of sound on the piano—'you'll see what I mean.' Sure enough, he was totally right. As he always was every time I ever worked with him. And his contributions are a great deal towards the success of any picture that I've ever done."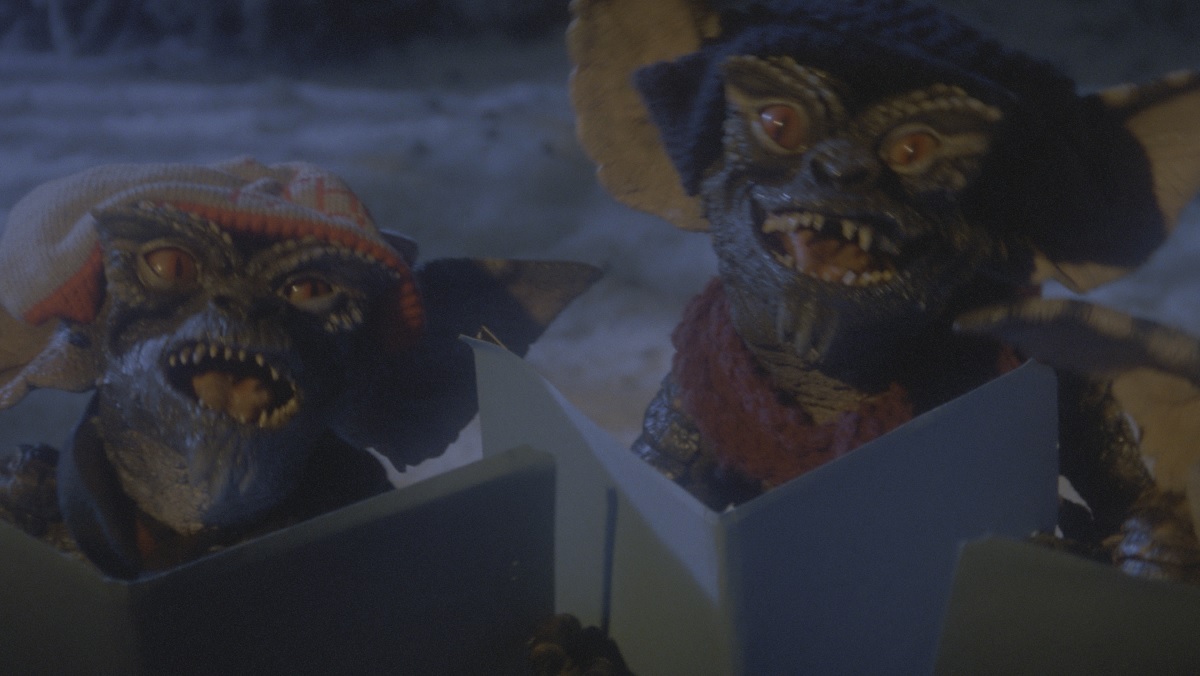 Warner Bros.
Watching Gremlins now is a unique experience. It definitely feels dark, and it's easy to see why it begat the PG-13. But at the same time, it feels a bit too soft for PG-13. That kind of strange tonal duality is not lost on its director, who isn't sure whether today's PG-13 is really the right rating for his movie. "I still think the combination of comedy and horror is a tricky thing to pull off," he told us. "I'm not sure whether it's become more modern or postmodern. That kind of an approach. Once Gremlins came out, and it was a hit, there were a lot of imitations. And none of them seem to capture quite the spirit of the original movie."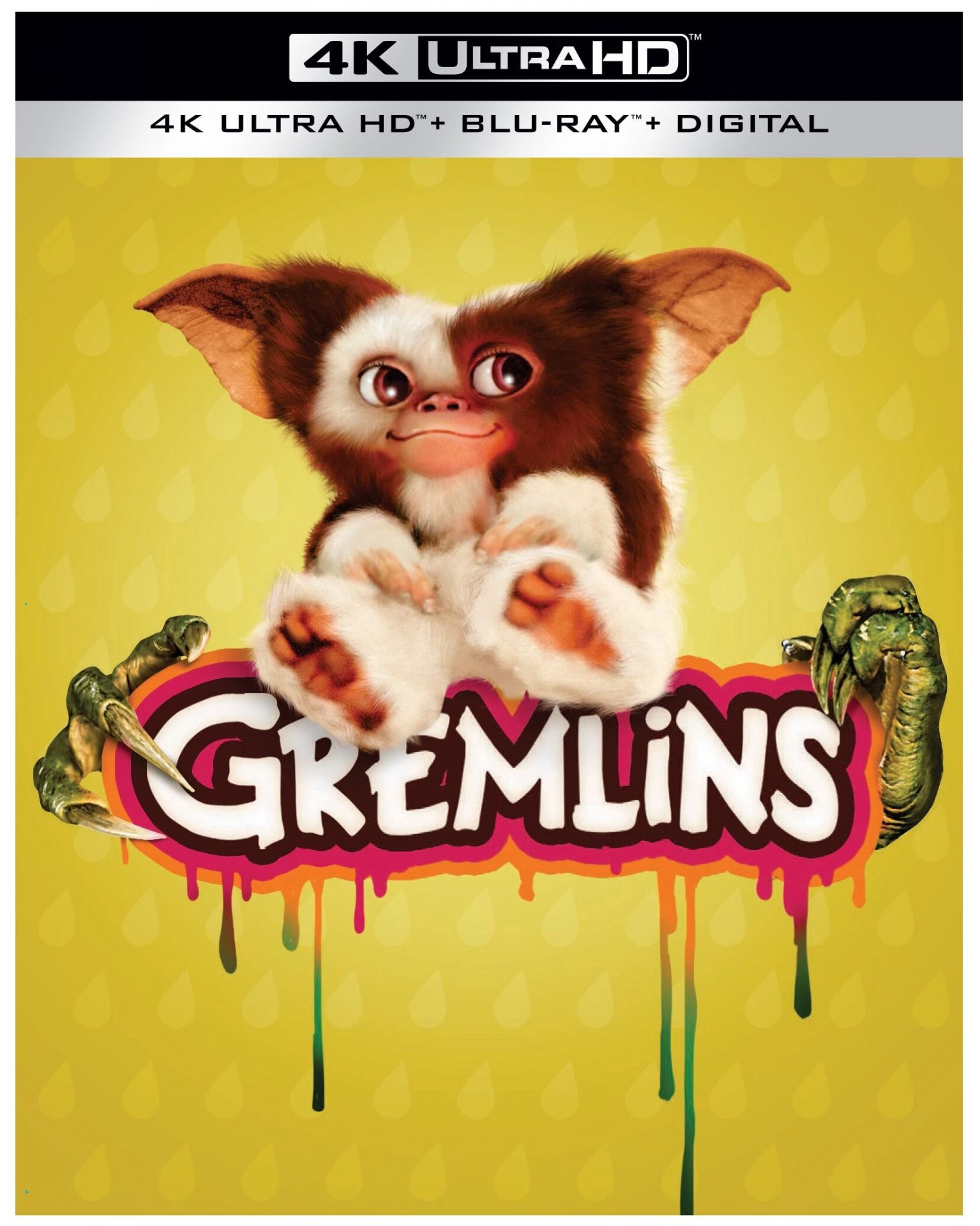 Warner Bros.
And so what does 35 years of Gremlins mean? To its enormous roster of worldwide fans, it's a Christmas tradition. It means a sequel where Joe Dante got carte blanche to do a big, live-action cartoon. It also means new audiences are discovering Gizmo all the time. "Well, I can't believe it," Dante reflected. "It was it was a great time for me. I mean, I was I was working with Steven Spielberg; I was making a big movie on not a big budget, but a big movie. And when it became a phenomenon, it pretty much guaranteed that I was going to be employable for a number of years thereafter. Which has been the case."
"So I look at Gremlins the way that Boris Karloff looked at the Frankenstein monster. He said, 'If it wasn't for him, I wouldn't be here.' And that's that's pretty much how I feel about it. I don't mind being considered 'the Gremlins director.' You know, I'm sure that when I go and it says the headline in the paper will be… 'Gremlins director,' which is, you know, I don't mind being called."
Gremlins is available on Ultra HD Blu-ray Combo Pack and Digital on October 1.
Featured Image: Warner Bros
Kyle Anderson is the Senior Editor for Nerdist. You can find his film and TV reviews here. Follow him on Twitter!