Unlike the previous administration, new DC Studios co-head James Gunn is very active on social media. He's been teasing the fans about which deep-cut characters from the pages of DC Comics might be on his mind concerning future projects. Gunn has done this with random image reveals. So far, he's dropped a few comic book images of characters that might excite fans—including a few that have yet to appear in any live-action incarnations before. Let's tally all the Gunn hints we've had so far, while remembering they might not actually be hints.
The Terrifics
James Gunn teased an image of the hero Mister Terrific back in November, 2022 (see below). But now those plans seem to have expanded. He just shared an image of the DC heroes hovering around the Terrifics, a somewhat recent super team from DC Comics, introduced in 2018. The Terrifics is kind of a riff on Marvel's Fantastic Four, as they are more explorer/adventurer types. Mister Terrific leads, and the other members include Plastic Man, the shape-changing Metamorpho, and the phasing Phantom Girl. We could easily see them as subjects of an HBO Max series.
Mister Terrific
So who is Mister Terrific? There was a hero by that name in the comics back in the 1940s. He was even part of the Justice Society of America. A pretty corny character, he had the words "Fair Play" emblazoned on his chest. He died in a JLA/JSA crossover, but his modern-day successor, Michael Holt, is a way cooler character. First introduced in Spectre, he's since become the chairman of the JSA. He's also appeared on TV in shows like Justice League Unlimited.
Known as "the third smartest man in the world" behind Lex Luthor and Bruce Wayne, Holt was on the verge of suicide after several personal tragedies. Then the Spectre intervened and showed Holt what he could do with his intellect and wealth to help others. Holt used his genius to become the new Mister Terrific, and created all kinds of badass high-tech weapons, like his multi-purpose T-Spheres. Yeah, he still had the words "Fair Play" on his costume, but this Mister Terrific is anything but corny.
Deadman
On Halloween, Gunn shared an image of one of DC Comics' most prominent supernatural heroes, Deadman. Introduced by DC in the late '60s, Deadman was circus performer Boston Brand. During a performance, a group of criminals murdered him. They (the supernatural powers that be) granted his soul the power to possess living people until he discovered who was behind his murder. In the meantime, he used the bodies he "borrowed" to help the innocent and fight various criminals.
Although a ghost, Brand's spectral form still had his circus outfit and makeup he wore in his act. For the most part, he was essentially a superhero no one in the living world could see. However, a few mystical DC characters could perceive him. Despite being a prominent DC character for years, aside from a few animated appearances, we've never seen Deadman in live-action. From the look of things, James Gunn is hoping to change all that—unless he was just having some Halloween fun. Once upon a time, Guillermo del Toro talked about producing a Deadman project. Perhaps now is the time for that to finally happen.
Lobo
And then, there's the one that has everyone talking. Recently, Gunn posted an image of DC's most famous intergalactic bounty hunter, Lobo, and fans got super excited. The "Main Man," a huge seller back in the '90s, was long rumored for a movie or TV project. In fact, Deadline reported Syfy was developing a Lobo TV series a few years ago, but nothing ever came of it.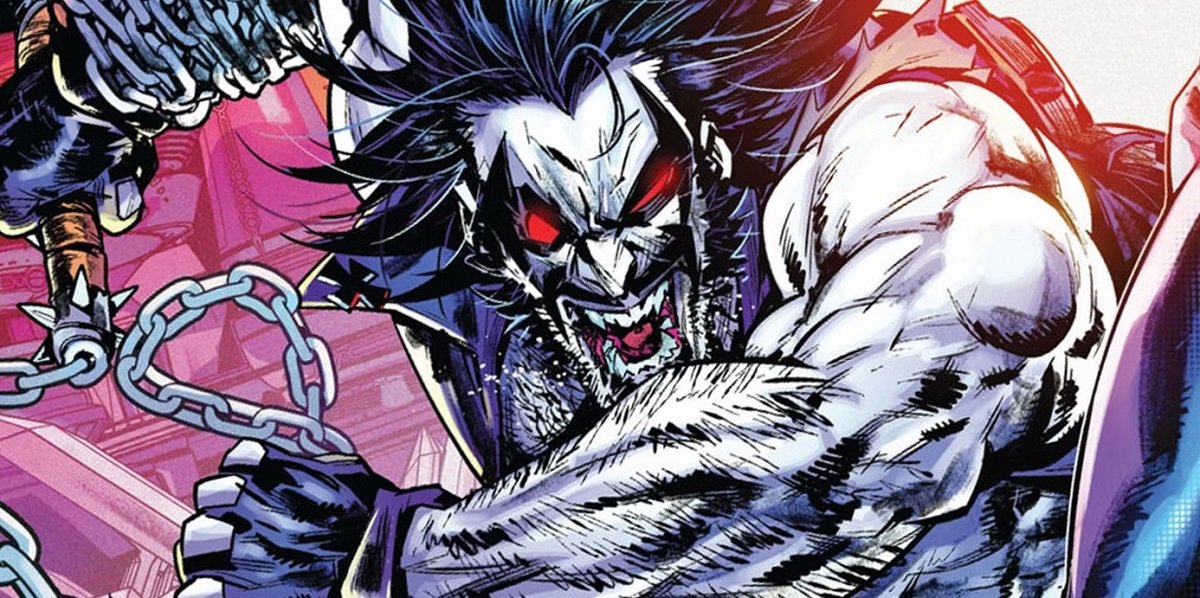 With folks clamoring for Jason Momoa to play the role, including Momoa himself, it seems now would be the right time to see the space biker finally get a movie of his own. The character is an over-the-top send-up of tough-guy characters, but handled correctly, he made for some very funny comics. We think the comedy sensibilities of the character feel right in James Gunn's wheelhouse, too.
Kingdom Come
Maybe the post that had fans most excited came on November 30. Gunn simply tweeted out the words "Making plans" accompanied by an image by artist Alex Ross from his seminal series Kingdom Come. That comic was all about an older Justice League vs their younger, more violent successors in an End Times scenario. Now, on the surface, it's just Superman around a table with other heroes literally making plans. It's probably just Gunn's fun way of teasing his upcoming DC Studios plans, using an image of their headlining heroes.
On the other hand, he also used this same Alex Ross illustration as his featured image on his Hive Social account. Could he have something cooking for Kingdom Come? It seems way too soon for a live-action adaptation. You need to reestablish the Justice League first as a viable franchise. However, Gunn recently stated that DC Studios planned to incorporate animation as well. It's at least a possibility.
Again James Gunn could just be posting random images of all of these characters and stories he likes. Time will tell.
Originally published November 16, 2022.