What does the future of transportation look like? All electric cars? High-speed trains? Hoverboards? Or will we all be zipping around on inflatable motorcycles? That last one might sound like a Mad Lib gone wrong. But don't be surprised if someday you really are driving around on hot air. Thanks to super-lightweight inflatable transportation devices you can easily carry with you.
The Poimo comes from researchers at Tokyo University and mercari R4D. Their device sounds weird, but it looks cool. The "Portable and Inflatable Mobility" motorcycle (which we first learned about at DesignTAXI) could be the future of personal transportation. It uses inflatable frames, wheels, and steering mechanisms to create a unique motorcycle. All made with a mass-manufacturable material known as drop-stitch fabric. It's a material "sufficiently strong to carry a person while simultaneously allowing soft deformation and deflation for storage and portability."
The team originally made an inflatable scooter, which it unveiled in 2020. They then began working on their sleeker, much more customizable motorcycle. And they have also designed an inflatable wheelchair. The researchers say they are the first "soft mobility" personal transportations ever made.
Each machine utilizes a small electric motor that is located inside a wheel. They are also easy to inflate and deflate. With an air pump, it can go from a backpack to a working transport in a minute's time.
There's no release date yet for when any of the devices might hit the market. But their appeal is obvious. Not only should they be much cheaper compared to metal alternatives, but they will also be much better for the environment. They won't rely on gasoline. Not to mention they'll certainly ease sound pollution in busy neighborhoods.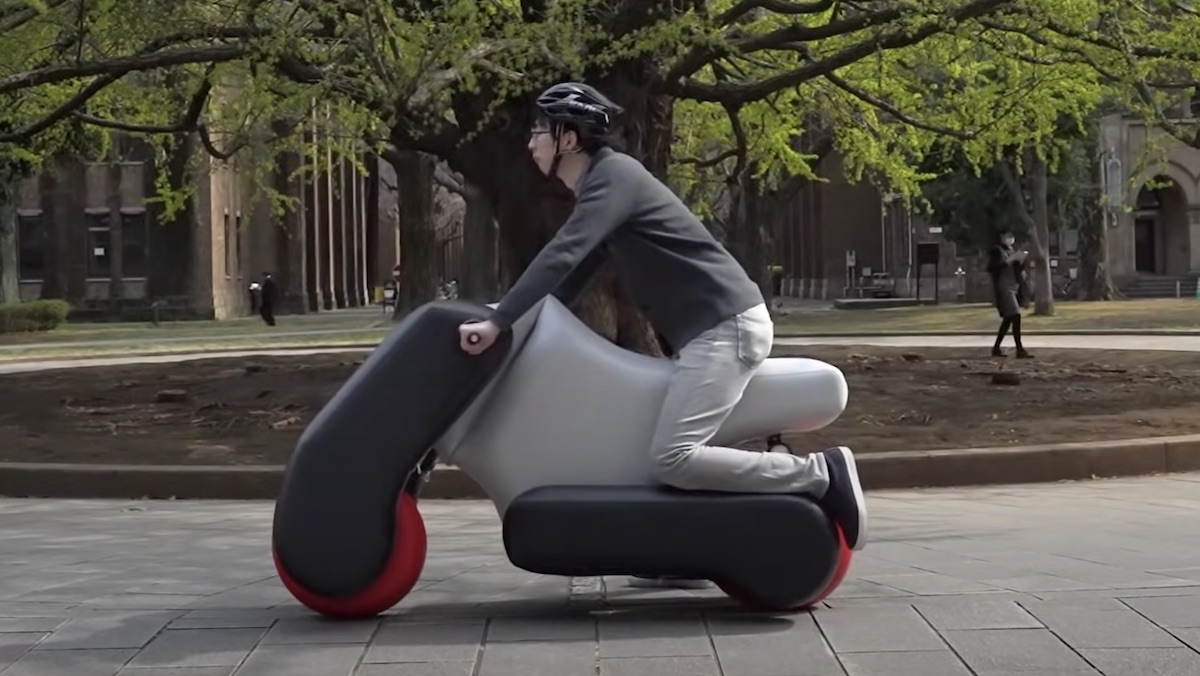 Sato et al
And these devices will solve one of the biggest problems drivers face in large urban centers: a dearth of parking. We don't know what the future of transportation will look like. But if it doesn't involve spending time searching for a parking spot, it will be a huge improvement over the present.