As many of us head into the third month of staying at home, we're getting antsy. You can only do so many activities indoors. And if adults are feeling it, you know children are too. Plus, personal space has a whole new meaning these days. IKEA understands this multi-faceted situation. To keep you entertained and creative, they've released how-to guides for building six different kind of forts using items from around your house and, of course, IKEA furniture.
It's perfect for parents who have exhausted all other forms of keeping kids occupied (looking at you, dad who built a dino playground for your kids). These new fort-building instructions might be the answer to your isolation prayers. IKEA Russia recently launched this new campaign with help from the ad agency Instinct.
IKEA
The campaign includes instructions on how to build six different types of forts (via Bored Panda). You probably have many of the necessary materials at home. And remember, you don't have to use IKEA furniture. So decide whether you want to construct a fort, a castle, or maybe a tent, and start building (see more images below). You could challenge yourself to make a different type of space every day. It's definitely not only for kids. Many have already used these instructions to make their own at home forts using the hashtag #явдомикеикеа (which roughly translates to "I'm in an IKEA house").
Some of the results look beyond cozy.
Using materials like tables, clothing pins, sheets, books, pillows, and tape, you can have your own easily assembled forts in no time. Of course, "easily" is a relative word when talking about IKEA furniture, but we believe in you. Once you have your perfectly assembled fort of your choosing, whip up some famous IKEA meatballs and have yourself the ultimate sleepover party with members of your household.
Featured Image: IKEA
IKEA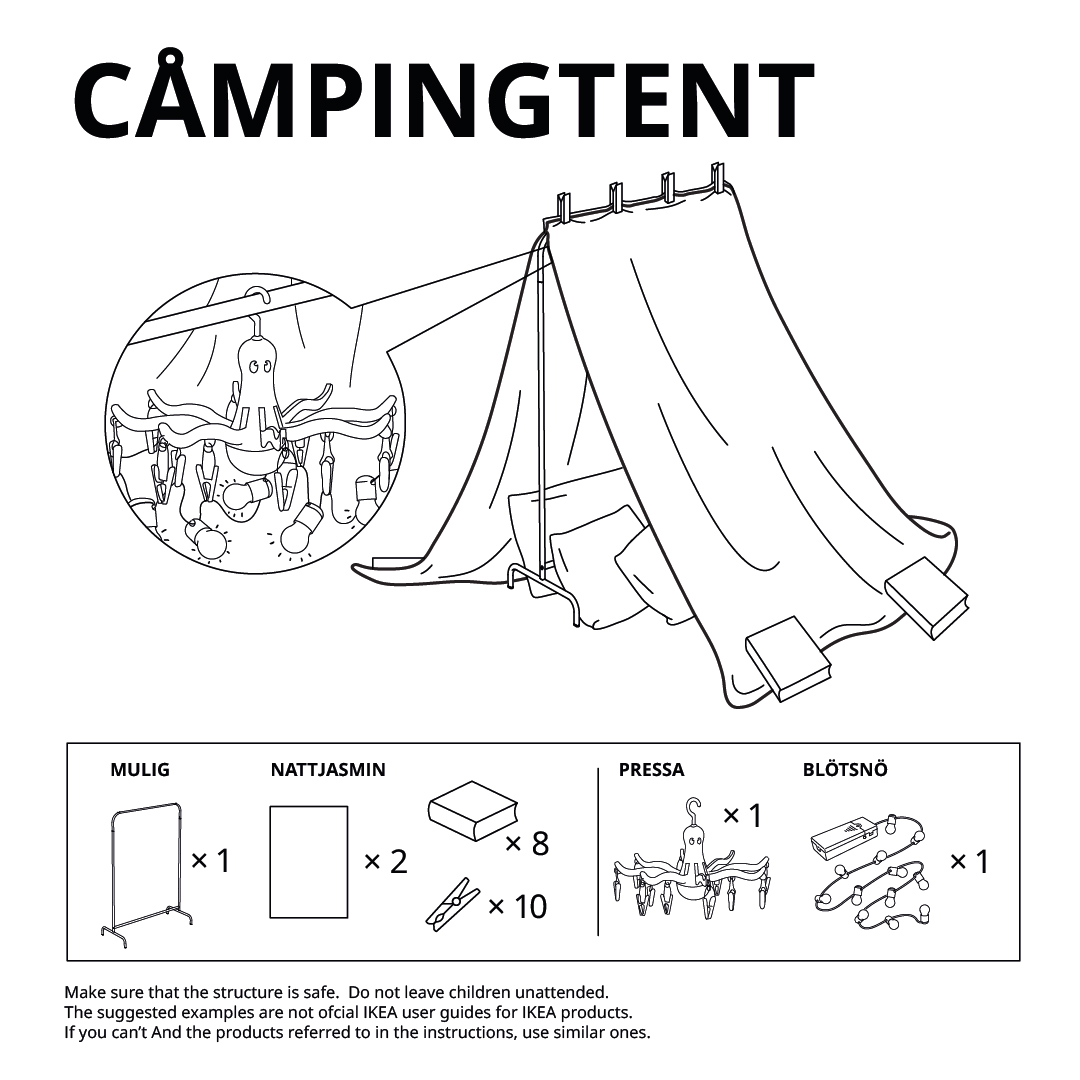 IKEA
IKEA
IKEA