Your website deserves a nice, comfortable home that takes care of it. Web admins with a freshly built website or established sites looking for somewhere that can handle their growth should look to iBrave for web hosting. iBrave Cloud Web Hosting: Lifetime Subscription is a dependable, safe web hosting service that only costs $99 once, a deal TechRadar called "quite the catch."
Bloggers with a growing readership, eShops that want to expand, digital portfolios, personal websites, and so many other curated web spaces can benefit from hosting with iBrave. What you get from your subscription is access to lightning-fast servers, easy installation or migration, secure data centers, and a lot more.
You can take total control over your site using the control panel that packs 80+ features into a still-accessible layout. Former WordPress users can do a one-click migration and get far more features than they're used to. Now having to deal with some of the clunkier aspects of the WordPress interface. And there's a support line open seven days a week, so if you have questions about your hosting, there's always someone around you can ask.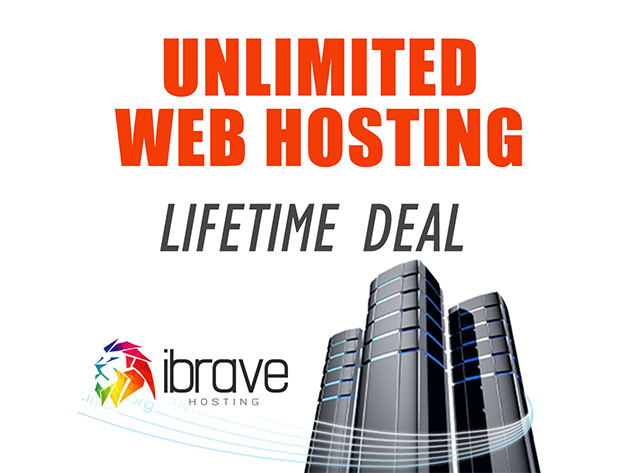 For one price, iBrave lets you host unlimited websites. Provide the domain and they'll do the rest. You also get unlimited subdomains, unlimited monthly bandwidth, SSD storage, MySQL databases, and just so much more that makes managing a growing web space that much easier. Antivirus and spam protection are both built-in, and you even get unlimited custom email addresses.
Individuals and organizations alike can benefit from this much room to breathe online, and it's yours for life. No re-up fees or worrying about a changed credit card number getting your website evicted.
Launch your site somewhere it can grow. Get an iBrave Cloud Web Hosting Lifetime Subscription on sale for $99.99 (Reg. $2997).
Prices subject to change.