It seems like a thousand years ago since Hunters, the twisted Nazi-hunting Prime Video series, hit the streaming service. (In reality, the show dropped in February 2020 before… you know.) In case you forgot, the 1970s set show follows an eclectic band of folks with specific sets of skills who want to stop the rise of the Fourth Reich in the US. Hunters season one finale ended with quite the wild set of twists, including the news that Adolf Hilter is living in Argentina. Now, Jonah and the gang will have to come together for the ultimate and obvious mission. But what will that look like? According to this Hunters season two teaser trailer, it is going to be a very wild ending to this story.
In the clip, we see everyone coming back together again and nothing's changed with the group… but not in a bad way. Sister Harriet is still about that action, saying that evil doesn't retire so they should not either. Lonny is still never quite prepared for the mission and is the only person who doesn't have a gun. And Roxy is still the boss that she's always been. We also get another glimpse of Al Pacino's Meyer Offerman, the not-so-Jewish guy with a very big secret. Wait, what?! Well, it seems that what we will see of him is indeed through flashbacks to the past, according to this Hunters season two synopsis:
After an accident derails their exploits in Europe, the Hunters must band back together to hunt down history's most infamous Nazi, Adolf Hitler, who's hiding in South America. Meanwhile, a look to the past reveals Meyer Offerman (Al Pacino) encountering a dangerous threat that could unravel his secret and expose his true identity, with explosive reverberations for our Hunters.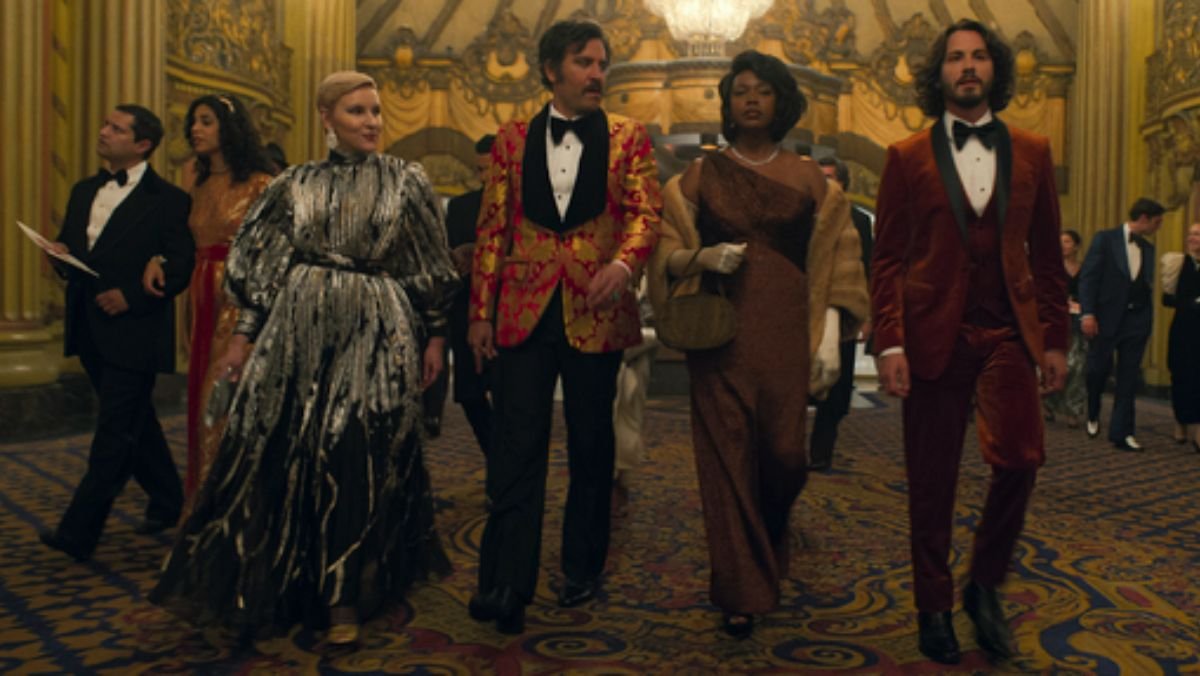 It will be interesting to see how everything comes together when Hunters returns on January 13. One thing is for sure. It is chilling to see an older version of Adolf Hilter at the end of the Hunters season two trailer. This eight episode season will be the show's final one, so they are doing something a little different to celebrate. There will be a six-episode podcast series, Chutzpah: Hunters Presents True Stories of Resistance. The first three episodes of the podcast will hit on December 13 and discuss real-life stories of resistance and heroes during the Holocaust. And, the last three episodes will drop on January 3. So while it is not discussing the events of the show, perhaps it will encourage Hunters fans to learn more about the Holocaust.
It's almost time to get back into the hunt.