In the streaming wars, every edge helps. But Hulu has always been fighting with one hand tied behind its back. Also its legs have been bound together. And those legs were wired to a tree filled with angry bees. While Hulu has long been a great option for cable-cutters and a popular choice for networks, its interface is about as user-friendly as a bear trap for a grizzly. But those days of struggling to find what you want are finally over for subscribers. Hulu has announced major upgrades that will improve viewer navigation and discovery.
And the new design looks a lot like its new bundle partner Disney+.
Hulu
Hulu has announced (in news we first heard about at Adweek) that, after hearing from subscribers that their interface was not easy to navigate, it is making some major changes. The biggest of these changes is that subscribers will be able to search collections vertically and then explore them horizontally. It's the same system used by Hulu's bundle partners Disney+ and ESPN+ and is far more intuitive than Hulu's current system.
The streaming site is also simplifying navigation by creating broad categorizations.
"Categories of content like TV, Movies, and Sports will be moved to the master navigation, which gives our viewers a clear pathway to find what they're looking for. In the mood for a dramatic movie? This new navigation provides an easy way to navigate our vast library of content with fewer clicks than before."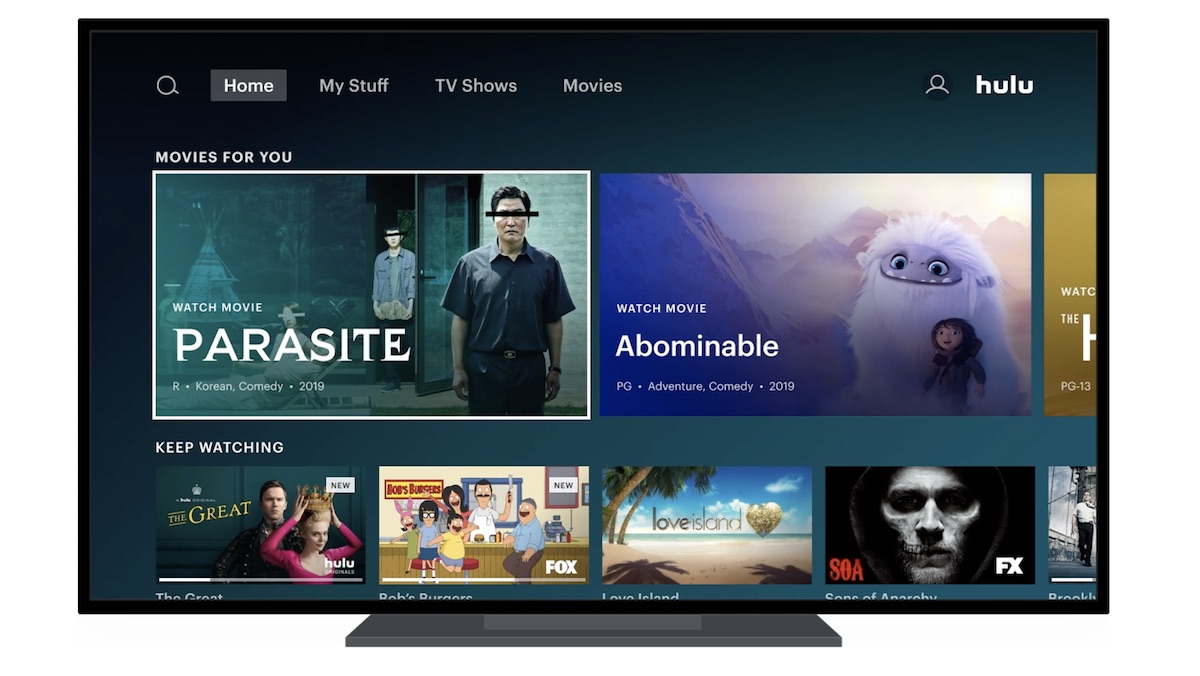 Hulu
The changes will also also include making certain selections in the new collection trays larger. Hulu will use tile size as another way to draw attention to certain programs: "For example, new shows or movies we know you won't want to miss will be larger in size. 'Keep Watching' tiles however may be smaller, so viewers can see more of their titles at a glance and quickly return to their favorite shows with less clicks."
Hulu says its updates interface will also feature "some backend changes" to improve the system's recommendations. A new combination of content editors and algorithms will provide more personalized suggestions based on your viewing habits.
These upgrades are already available to some Roku users and tvOS devices. They will "roll out more broadly over the next few months." Seriously, it's about time. Hulu has a lot of great offerings, but you can't win the streaming wars if people can't figure out how to use yout streaming site.
Featured Image: Hulu