It's Harley Quinn's world, we just live in it. And not very long, if we aren't careful. DC Comics' most gleefully violent and weirdly sympathetic character is having a great few years. She was easily the best part of 2016's Suicide Squad movie, and she's on the verge of appearing in a sequel of sorts. As a reminder, that one's called Birds of Prey (And the Fantabulous Emancipation of One Harley Quinn). But 2019 will also see the Clown Princess of Crime embark on her first headlining animated series, appropriately titled Harley Quinn.

Folks attending DC Universe's panel in the Indigo Ballroom at San Diego Comic-Con got to see the pilot episode of the series, debuting this fall. We have to live with just seeing the above trailer, featuring Harley's antics with several well-known DC characters, all to a pop-punk cover of the Mary Tyler Moore show theme. Some of the best bits include the blond Aquaman sporting the Jason Momoa look; Harley punching that same Aquaman in the throat; Poison Ivy looking, at all times, totally unamused; and bartender Clayface; a military mouse smoking a cigarette; and of course Batman having none of Harley's buffoonery.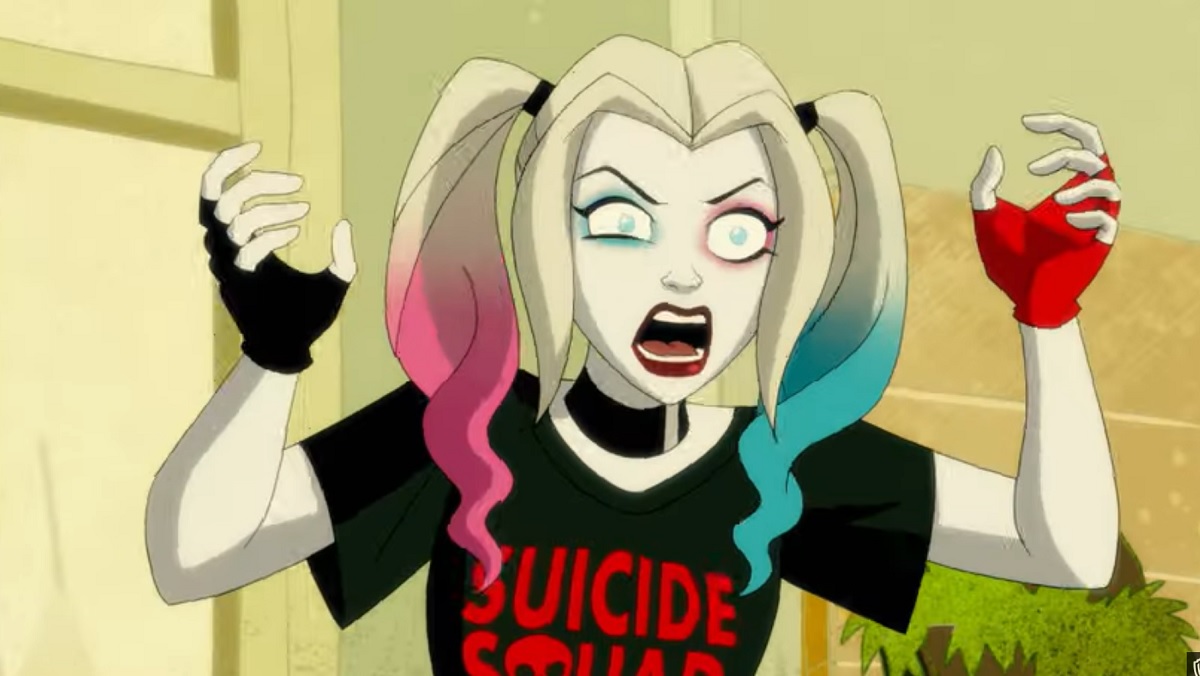 Harley Quinn stars the voice of Kaley Cuoco, who also executive produces. Lake Bell will play Poison Ivy and Alan Tudyk (whose voice is everywhere) plays the Joker. Tony Hale, JB Smoove, Natalie Morales, Giancarlo Esposito, and others will also co-star. I love how it looks like the Joker is a kind of straight man to Harley's much loonier toon.
Make note: The Harley Quinn series features bad language and violence, so it's definitely for adults. Put your kiddies to bed for this one. It's true murder and mayhem from Gotham City's Queenpin. Even though Harley got her start on Batman: The Animated Series, she's really more for grown-ups these days.
Harley Quinn will premiere on DC Universe sometime this fall.
Image: DC Universe
Kyle Anderson is the Editor at Large for Nerdist. You can find his film and TV reviews here. Follow him on Twitter!