The Halloween cinematic universe defies explanation. John Carpenter directed the original back in 1978, and many sequels, remakes, and alternate timelines followed. We would need a whole other article to explain them. To keep things simple, today we're talking about the trailers for Halloween Kills, the sequel to 2018's Halloween, itself a direct sequel to 1978's Halloween. Got it?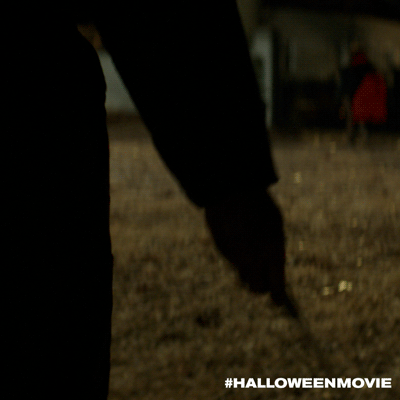 Giphy/Universal Pictures
At the end of the 2018 film, Laurie Strode (played once again by Jamie Lee Curtis), her daughter, and granddaughter managed to capture the maniacal serial killer Michael Myers in a house where he seemingly burned to death. Except this is Halloween, so of course he didn't actually die. As we see in the beginning of this teaser, it looks like some unsuspecting firemen are about to save ol' Mikey, despite Laurie's protests to "let him burn."
Halloween Kills is the first of two sequels to the 2018 film. David Gordon Green is directing. He co-wrote the script with Danny McBride and Scott Teems. John Carpenter returns to handle the score. The third installment is called Halloween Ends.
It was announced that Halloween Kills, which was set to come out this October, was pushed to October 15, 2021 to accommodate for the COVID-19 pandemic. John Carpenter posted the news on Twitter.
In the statement, Carpenter also revealed Halloween Kills will get an IMAX release when it finally comes out. So get ready for some extreme gore on the biggest screen possible, as the good lord intended.
Universal Pictures
Just before Halloween, another new trailer dropped. This one is narrated by Laurie and shows even more gory Michael Myers footage.
Honestly, we're pretty thankful that Carpenter and his team decided to hold off until we're all able to see the film together in a non-compromised fashion. It's the right choice, as much as it hurts to wait. We're also thankful they dropped this teaser to hold us over.
Michael Myers will be waiting for us in 2021.
Featured Image: Universal Pictures
This article was originally posted on July 8, 2020.