Fans of Guillermo del Toro's films love the Gothic atmosphere and old school monster aesthetic found in this legendary oeuvre. From The Devil's Backbone to Pan's Labyrinth to The Shape of Water, his movies ooze a dark yet beautiful quality. (And sometimes, they just ooze.) Now, del Toro super fans are in for a darkly delicious treat, as Hotels.com has created a hauntingly beautiful hotel suite that brings the fantastical world of the famed director to life for an unforgettably spooky stay.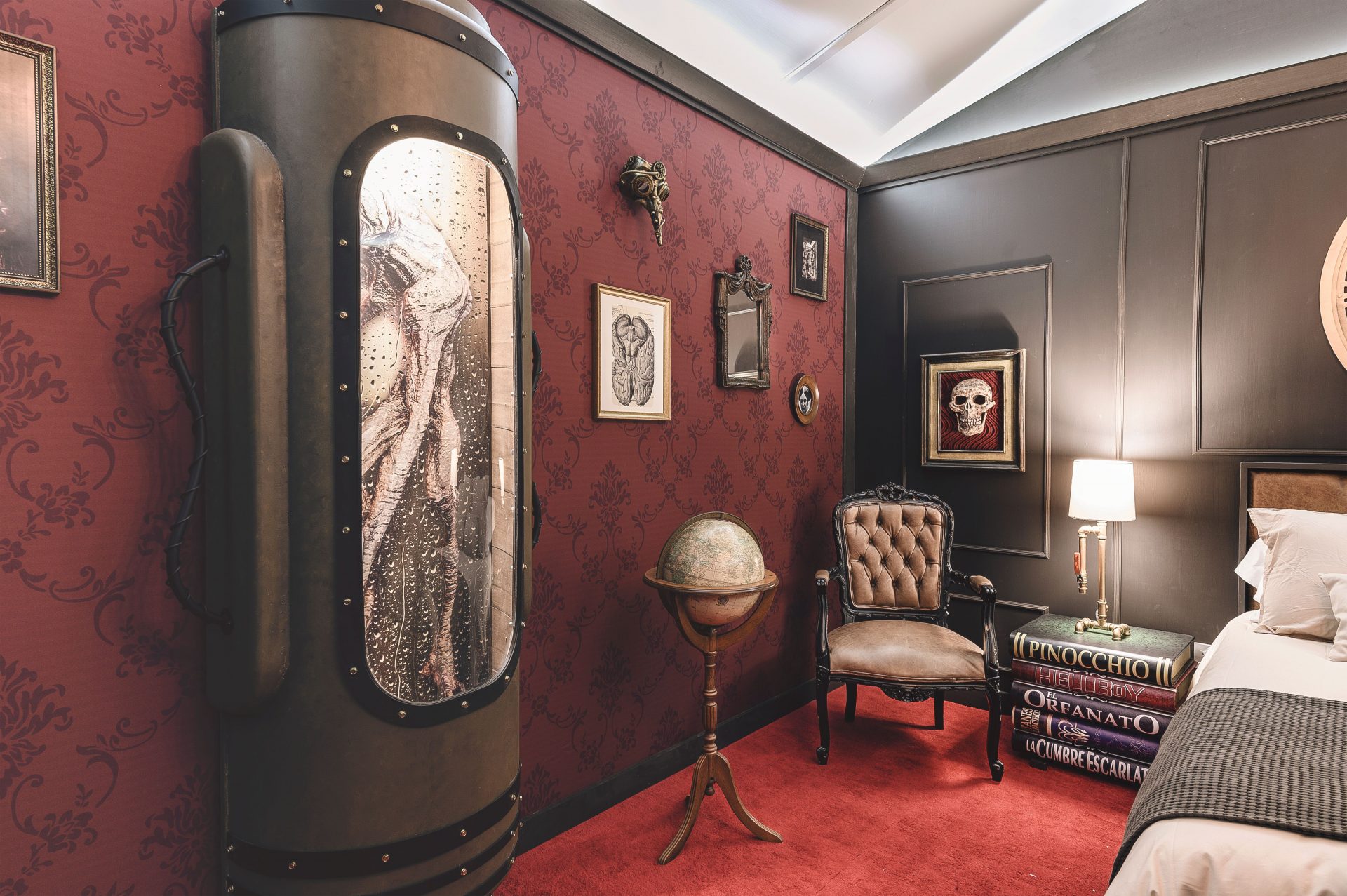 Hotels.com
This amazing room is called, appropriately enough, "The Monster Suite." This dark and illusive, yet discerningly luxe hotel room is inspired by the famed director's "En Casa Con Mis Monstruos" exhibit at Museo de las Artes in Guadalajara, Mexico. Located directly on the museum grounds, this hotel suite is certainly not for the faint of heart. The room features design installations inspired by some of del Toro's most memorable monsters in his fantasy worlds including a life-size aquatic beast, a nightmarish porcelain doll, and a pair of hands clawing out from the wall.
Hotels.com
And for those del Toro fans who book a stay at The Monster Suite, they will have the added bonus of being able to take an exclusive nocturnal tour of the exhibit, which features over 900 installations from the director's films, comics and personal collection. The suite will be available for three nights only, on October 3, 4 and 5. So just in time for Halloween season to officially kick in.
Hotels.com
Booking for the October 3rd room will be available September 18 from 12AM – 11:59 PM, while the October 4th room will be available September 19 from 12 AM – 11:59 PM. The October 5th room will be available September 20 from 12 AM – 11:59 PM. For more booking info, be sure to click here.
For more photos of this wonderfully creepy luxury suite, be sure to check out our gallery down below.
Images: Hotels.com
Hotels.com
Hotels.com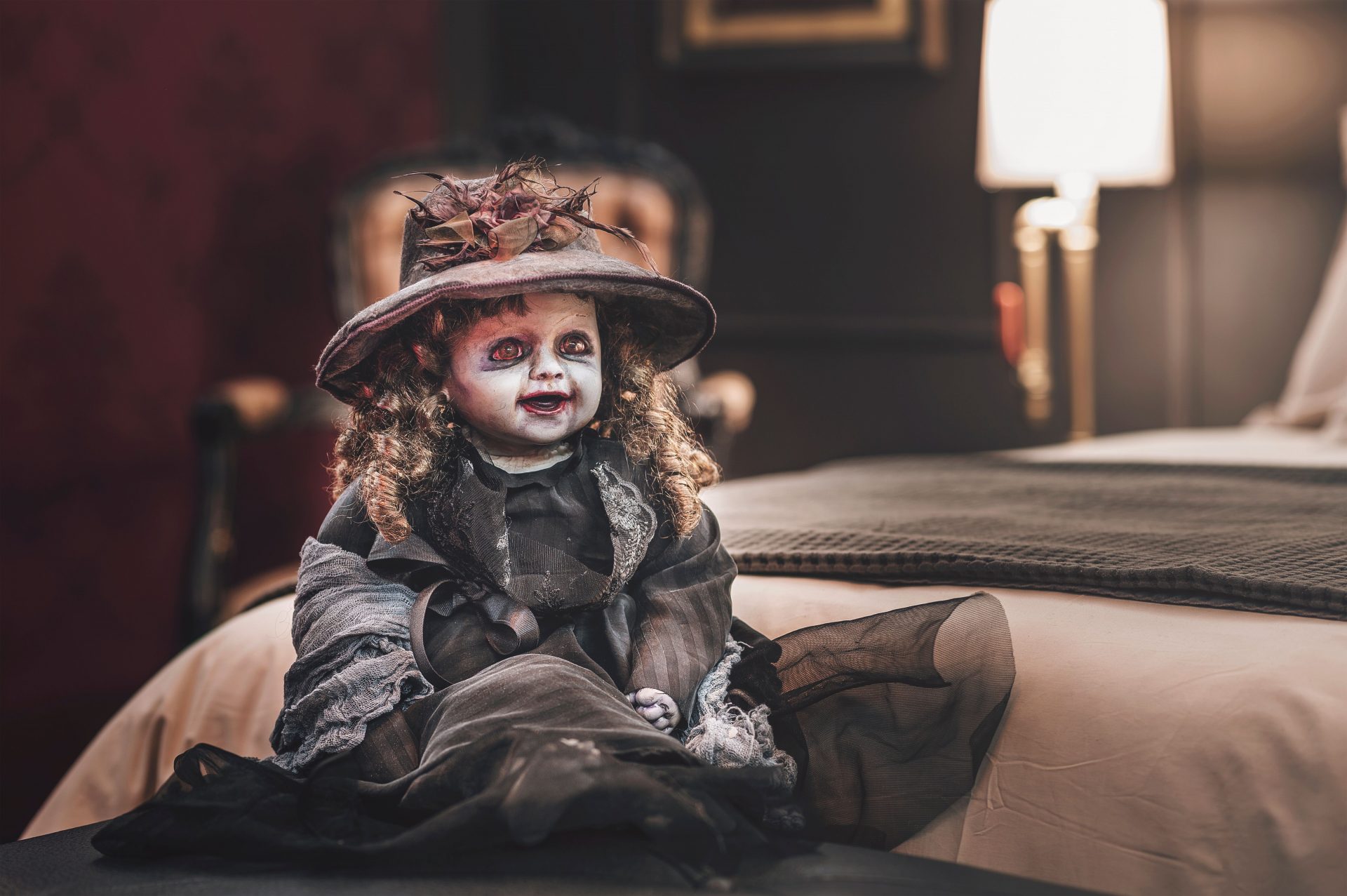 Hotels.com
Hotels.com
Hotels.com
Hotels.com