We miss sports. And not just our favorite teams. Right now we'd give anything to watch two random teams compete… at anything. But until arenas and stadiums reopen we can still get our fill of on-the-field drama with some of our favorite sports movies, from all-time classics, to modern day hits, to fantastic documentaries. Here are 13 great sports movies you can stream right now on Netflix.
TriStar Pictures
The Natural
Just as Roy Hobbs was "the best who ever lived," The Natural is one of the greatest sports movies ever made. The story about one man's improbable ascent to baseball stardom late in life features a great cast, led by Robert Redford, and is full of incredible moments. The lot is topped off by the single most iconic ending in the genre. It's exactly the kind of redemption story we always need, but especially these days.
Disney
Miracle
The Miracle on Ice, as was dubbed a team of young college kids from the U.S. defeating the heavily favored, professional-filled USSR team at the 1980 Winter Olympics, has only grown to seem more miraculous with time. The iconic moment got the big screen treatment with 2004's uplifting Miracle, which focused on how coach Herb Brooks, played by Kurt Russell, did the seemingly impossible. It always makes us feel good, and it helps that the on-ice scenes look great.
Warner Bros.
Major League 2
Major League 2 left behind its predecessor's R-rating (along with Wesley Snipes) for a more family friendly affair. But it still kept all the comedy and incredible in-game excitement. This "season" sees the Indians succumb to the pitfalls of success, forcing the team to overcome new issues to once again find a way to win. This time, they have a real villain to defeat: former teammate Jack Parkman. He makes the women in Cleveland puke, but he helps makes for a great sports movie.
No Trace Camping
Goon
Goon, which stars Seann William Scott as lovable Doug Glatt, is an incredibly funny, surprisingly moving story of an unlikely hockey player. Doug can't play very well, but he can take and throw a punch better than anyone. The 2011 movie is genuinely great, a secret gem with universal audience approval. And you can turn it into a double feature with its 2017 sequel, Goon: The Last of the Enforcers, also on Netflix.
Open Road Films
Bleed for This
The 2016 biopic Bleed for This tells the story of Rhode Island's Vinny Pazienza. The former boxing champion suffered what should have been a career-ending neck injury in a car crash. But he fought back against doctors' wishes to get back into the squared circle. It's a fun, entertaining story with a great cast, starring Miles Teller as "Vinny Paz." (Though we wouldn't feel as good about a sequel that followed the boxer later in life.)
Warner Bros.
Space Jam
Space Jam really isn't a great sports movie, but it definitely is a great kid's sports movie, because it has an amazing premise. The greatest basketball player of all-time, Michael Jordan, has to team up with the Looney Tunes to defeat a team of aliens who stole the skills of other NBA players. Also Bill Murray is involved. And while it's clearly geared towards children, there's still a lot of fun moments for grownups to enjoy too. That's why we're going to see the sequel.
Miramax
Rounders
Is poker a sport? No, not really. But Rounders is amazing and they play poker on ESPN so it makes the list. The 1998 movie, starring Matt Damon and Ed Norton as two old friends in trouble with the underground poker world, is one of the most re-watchable films ever made. We know because we keep re-watching it. And every time we do John Malkovich's absurd Russian accent gets better.
Warner Bros.
Bloodsport
Here's the list of greatest martial arts sports movies: 1) Bloodsport 2) who cares? We're just kidding, but that's how good the 1988 film starring Jean-Claude Van Damme is. It's the unquestioned GOAT of both his career and the genre. Based on claims by the real Frank Dux, it follows the American martial artist as he competes in the Kumite, an underground competition that features an all-time great sports movie villain, Chong Li. Even though we know how it's going to end it still gives us goosebumps every time.
Sony Pictures
Jerry Maguire
One of Tom Cruise's most memorable roles came in a movie that's so good it doubles as both an amazing sports movie and an incredible romance. Jerry Maguire manages to do both by connecting the personal stories of mega sports agent Jerry Maguire and NFL wide receiver Rod Tidwell. The result is a moving, expertly made film that can appeal to the most diehard sports fans and hopeless romantics.
Netflix
The Unauthorized Bash Brothers Experience
Only The Lonely Island could even think up a project as ridiculous as The Unauthorized Bash Brothers Experience. The 30-minute musical short, which the group describes as a "visual poem," is told and performed by way of their depictions of Oakland As sluggers Mark McGwire and José Canseco. It's surreal, absurd, totally, and totally hilarious.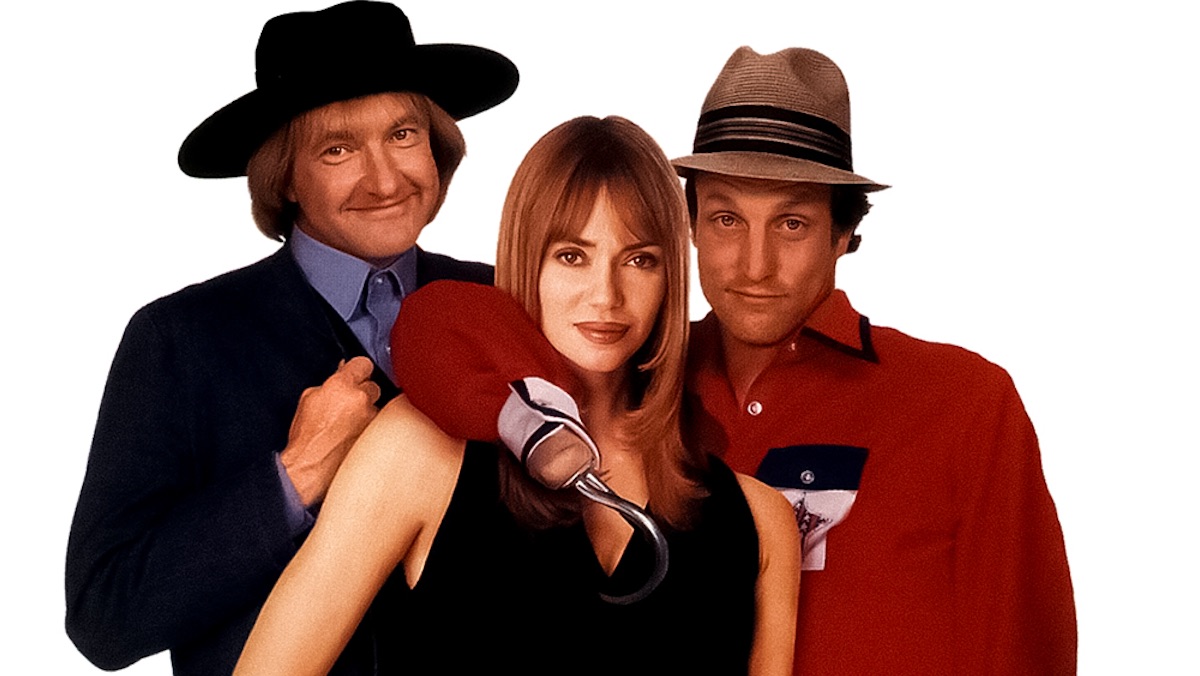 Metro-Goldwyn-Mayer
Kingpin
The Farrelly Brothers' 1996 comedy Kingpin is one of the most underrated sports comedies to hit the silver screen. Woody Harrelson stars as former bowling prodigy Roy Munson, who lost his bowling hand thanks to Bill Murray's Ernie McCracken. "Big Ern" is an amazing sports movie villain, and the two end up meeting under the bright lights of ESPN after Roy's attempt at redemption (thanks to the help of a talented bowler from Amish country) brings him back to the lanes. The movie is raunchy, inappropriate, and really funny. But what makes it great is that it's also got real heart to go along with its hook hand.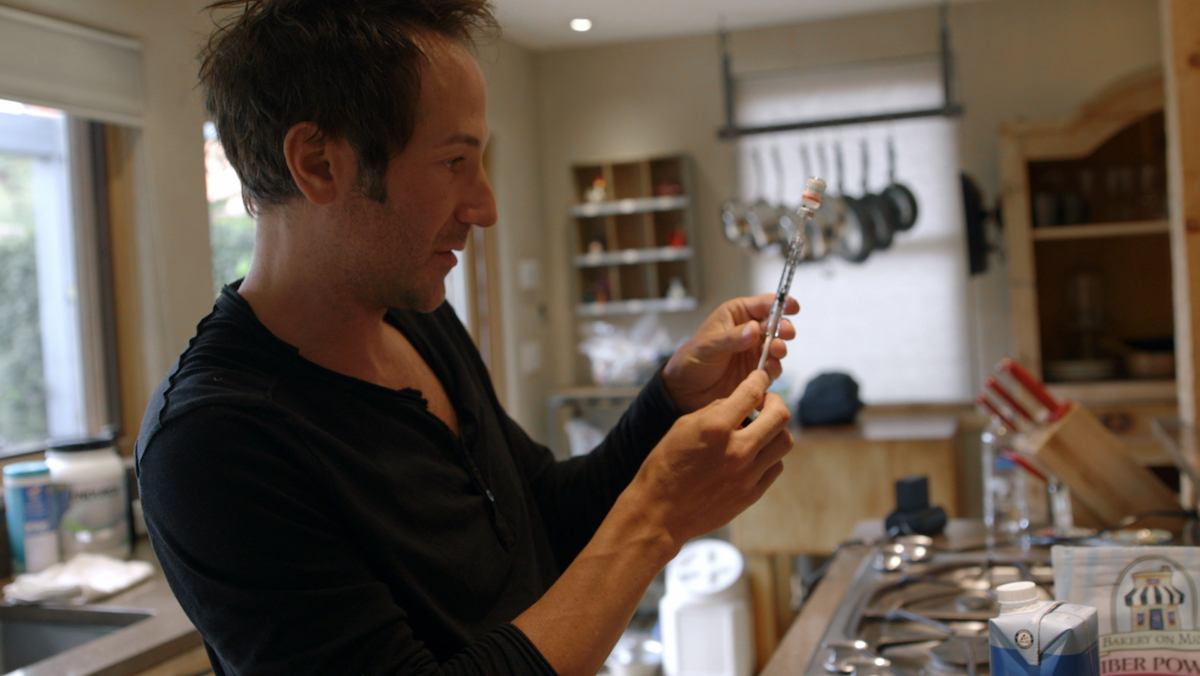 Netflix
Icarus
Tired of fictional games and looking for a story about the real world of athletics? You can't do much better than Netflix's Icarus. The 2017 documentary follows director Bryan Fogel's audacious attempt to explore doping in sports by using performance-enhancing drugs himself. What follows is an incredible journey that helped lead to uncovering one of the biggest cheating scandals ever. It also led to Icarus winning the Oscar for Best Documentary Feature.
Netflix
The Battered Bastards of Baseball
There's nothing better than rooting for an underdog, and the 2014 documentary The Battered Bastards of Baseball is full of them. It follows the old minor league Class-A baseball team the Portland Mavericks, who existed for five seasons from 1973 through 1977. The independent team had enough real characters and twists to make for a compelling and entertaining story that even non-sports fans will enjoy. Plus, it boasts a 100% score on Rotten Tomatoes.
For those of us missing sports it's one more way to enjoy the games we love until they return.
Featured Image: TriStar/Warner Bros/Disney/Sony