Season one of Good Omens saw Aziraphale and Crowley save the world from almost-certain destruction at the hands of the Antichrist. Stopping the apocalypse wasn't the end of their story though, even if it's where the book by Neil Gaiman and Terry Pratchett ended. Good Omens will return for season two this summer. We'll see David Tennant's demon and Michael Sheen's angel together again, probably bickering and being adorable. If the season two poster art is any indication of their current status, we cannot wait.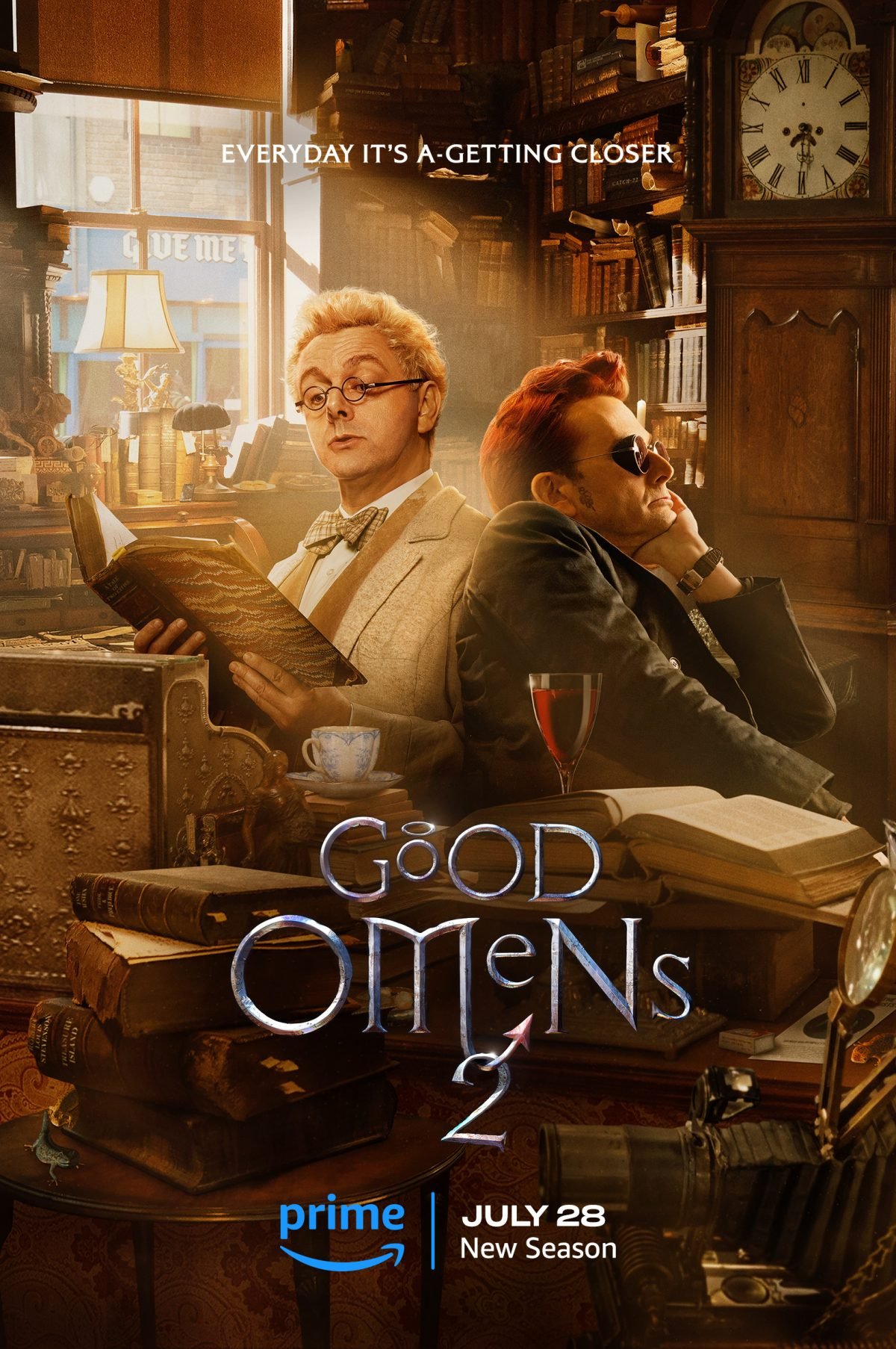 As far as what Aziraphale and Crowley will do in the season's six episodes, we have only the smallest hint. The Good Omens season two release says:
Season Two of Good Omens explores storylines that go beyond the original source material to illuminate the uncanny friendship between Aziraphale, a fussy angel and rare book dealer, and the fast-living demon Crowley. Having been on Earth since The Beginning, and with the Apocalypse thwarted, Aziraphale and Crowley are getting back to easy living amongst mortals in London's Soho when an unexpected messenger presents a surprising mystery.
We'd be content to watch the duo shop for socks, but we'll take a mystery—especially given the show's terrific cast. Jon Hamm returns as archangel Gabriel, Doon Mackichan will portray Michael again, and Gloria Obianyo returns as Uriel. Additionally, returning this season in new roles are Miranda Richardson as demon Shax, Maggie Service as Maggie, and Nina Sosanya as Nina, with new faces joining the misfits in Heaven and Hell: Liz Carr as angel Saraqael, Quelin Sepulveda as angel Muriel, and Shelley Conn as demon Beelzebub.
The Hillywood Show revealed the premiere date in this spot-on Good Omens parody:
Good Omens season two debuts on Prime Video on July 28.