Thursday night featured the virtual broadcast of the 32nd Annual GLAAD Media Awards. Alongside recognition of the past year's entertainment in LGBTQ representation, the ceremony showcased one particular standout event. The cast of Glee reunited on video to honor Naya Rivera, the series' own Santana Lopez. On July 8, 2020, Rivera died from an accident at age 33 while boating with her young son, Josey, who survived. Shy of a year later, her costars and friends assembled to celebrate Rivera's talent, humor, kindness, and devotion to motherhood. Demi Lovato, who played Santana's love interest Dani for a stretch in Glee's fifth season, introduced the tribute. You can watch the video right here:
The video featured individual messages from cast members including Heather Morris, Matthew Morrison, Lauren Potter, Chris Colfer, Jenna Ushkowitz, Kevin McHale, Darren Criss, Alex Newell, Becca Tobin, and others. As Jane Lynch (the series' Sue Sylvester) recalls, Rivera didn't begin her tenure on Glee as a full-fledged character. Like many other cast members, she originally occupied the position of backup dancer. But soon enough, showrunner Ryan Murphy recognized her beaming talent, and the character Santana was born.
Over time, Santana evolved from wicked stock cheerleader to a dynamic, empathetic lead character; her story saw her gradually embrace her own sexuality, and contend with her family's rejection of her for it. In the process Santana became a very important figure to many fans of the series.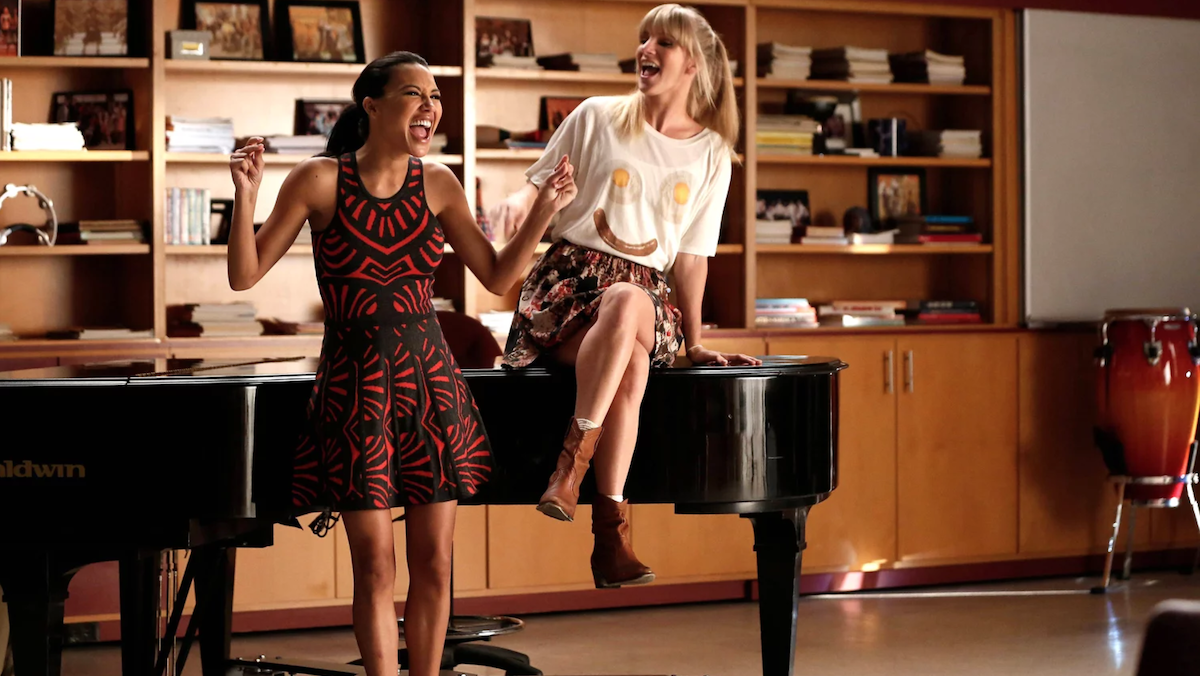 20th Television
In the video above, Rivera's costars gushed about her talents as a singer, dancer, and actor. They also spoke on her personality behind the scenes, singling out her humor and the passion she committed to raising her son Josey.
The segment concluded with a written message from Rivera's mother Yolanda Previtire. One part of the message read, "Her desire was to always be an advocate for those who did not have a voice. I don't believe she realized how important she was to this world."
Featured Image: GLAAD