It's called the spooky season because it's the time of year when we celebrate ghosts, ghouls, goblins, and all things macabre. But that's only half the fun of Halloween. There's also the very important part where we stuff our faces full of sweets. From trick-or-treating to Halloween parties, it's a time to eat treats. Anyone can buy a big 'ol bag of mixed snack-sized candy bars, though. It takes real effort to make something that will haunt someone's stomach with cravings forever. Like this realistic, life-sized wolf spider cake that looks just as likely to eat you.
We've long been fans of Sideserf Cake Studio. Baker Natalie Sideserf is responsible for that realistic cake bust of Bruce Willis's John McClane from Die Hard. Depending on how you eat it that piece would work at your Halloween party. But her latest creation, which we first saw at Laughing Squid, is frightening even before you stick a fork in it. Not that we recommend doing that. That has nothing to do with the taste of this spider cake. (We imagine it's delectable.) But rather we're not confident it won't spring to life and bite of your face when you do.
Find someone you do trust to cut through it, because the purple cake and slime green buttercream frosting on the inside are perfect choices for the season. Everything about this screams "spooky." Especially those eight eyes which are daring us to put them in our stomach. And thanks to her handy step-by-step instructions, it can also make people scream at your party. All you need is… years of high-end training?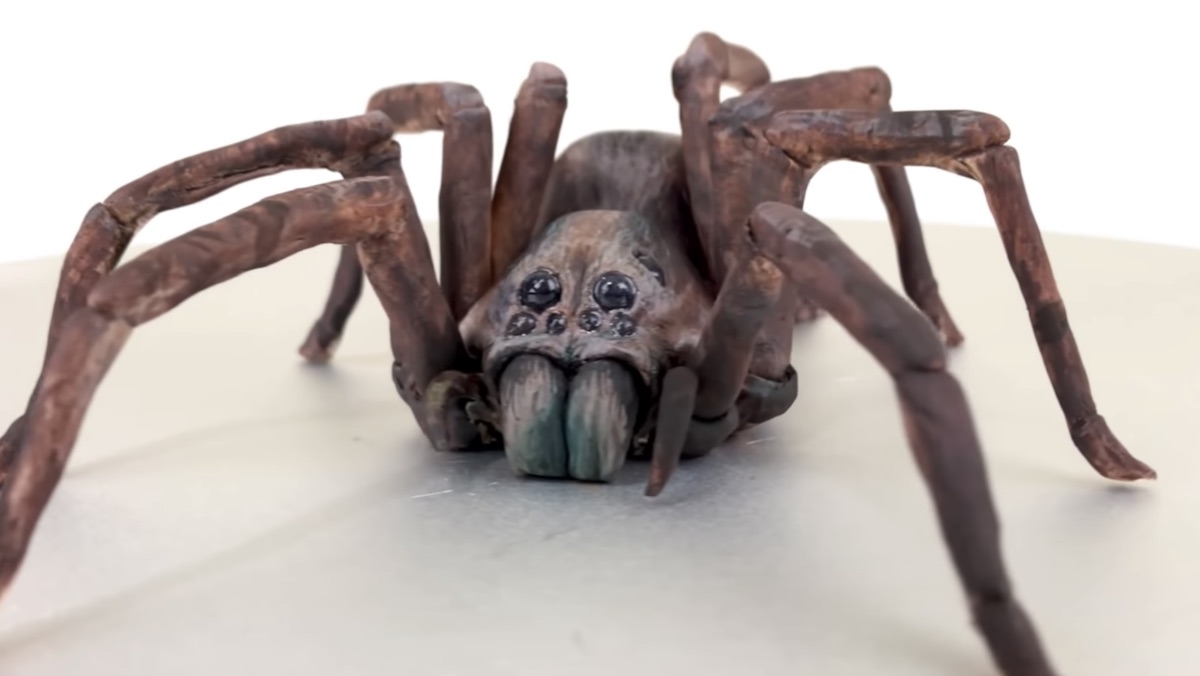 Sideserf Cake Studio
Yeah, we're not sure we have all the skills needed to make this. Maybe like one or two. We think we could bake the cake and put some frosting on it. We're not even sure we have the nerve to eat it either. However, get enough witch's brew inside us and we'll be stuffing it into our faces. Sweet treats are a big part of the spooky season. But when you're an adult so are devilish cocktails.