Video game fans have been safely enjoying the excitement/terror of a post-nuclear wasteland since 1997. That's when Fallout and its '50s-era Cold War aesthetic first came to stores. Since then countless sequels and spinoffs have turned the game into one of genre's most successful franchises. Now Fallout is ready to conquer another medium entirely. It's getting its very own show from Amazon. What kind of story can gamers expect from the Prime Video Fallout adaptation? Who's behind it, and who will star in it? And when will we get a chance to see it?
The Game Awards 2023 did give us yet another peek into the series with some new footage that wasn't in the trailer. It isn't much but we are glad to see it, especially because CX404 the dog-like character is in it. (More on him later.)
Here's everything we know about Prime Video's Fallout series so far.
Title
Prime Video's adaptation will share the same name as the original game, Fallout.
Fallout's Plot
We officially have our first full look at the Fallout series. Prime Video released the first trailer for the show and it teases a dangerous wasteland of a world. But it's clear the show understands its dark humor as well.
Prime Video has shared an official Fallout series synopsis, setting us up for what's to come. It reveals, "Based on one of the greatest video game series of all time, Fallout is the story of haves and have-nots in a world in which there's almost nothing left to have. 200 years after the apocalypse, the gentle denizens of luxury fallout shelters are forced to return to the irradiated hellscape their ancestors left behind — and are shocked to discover an incredibly complex, gleefully weird, and highly violent universe waiting for them."
Additionally, we know that the series is "set in the future post-apocalyptic Los Angeles." It will also tell an "original story based on Fallout that will be part of the canon of the games."
The first image from the show featured a glimpse at the franchise's all-new Vault 33. And more recent looks have revealed Fallout's main characters including Walton Goggins' The Ghoul, Ella Purnell's Lucy, Aaron Moten's Maximus, and Kyle MacLachlan's Overseer Hank.
Click To View Gallery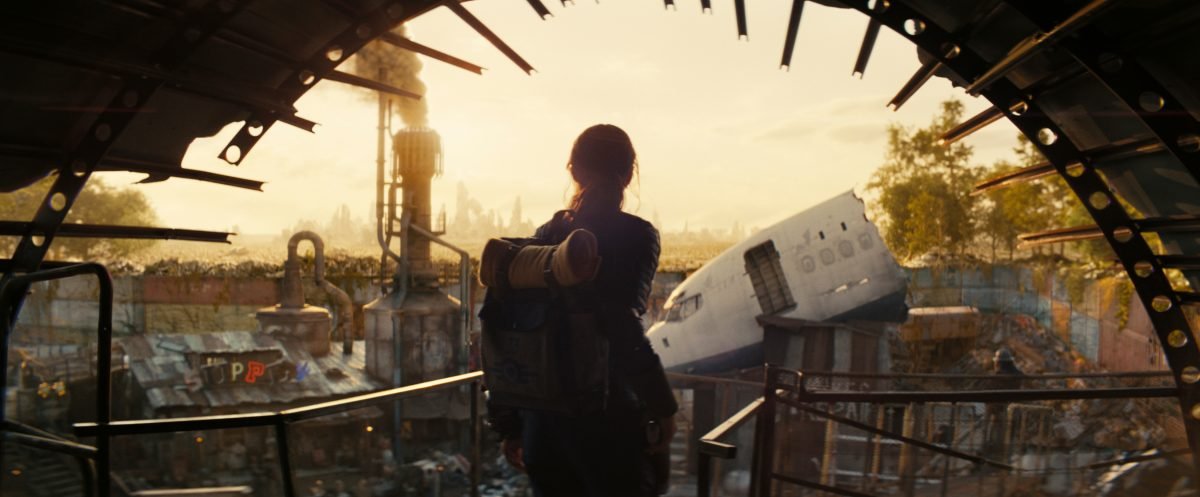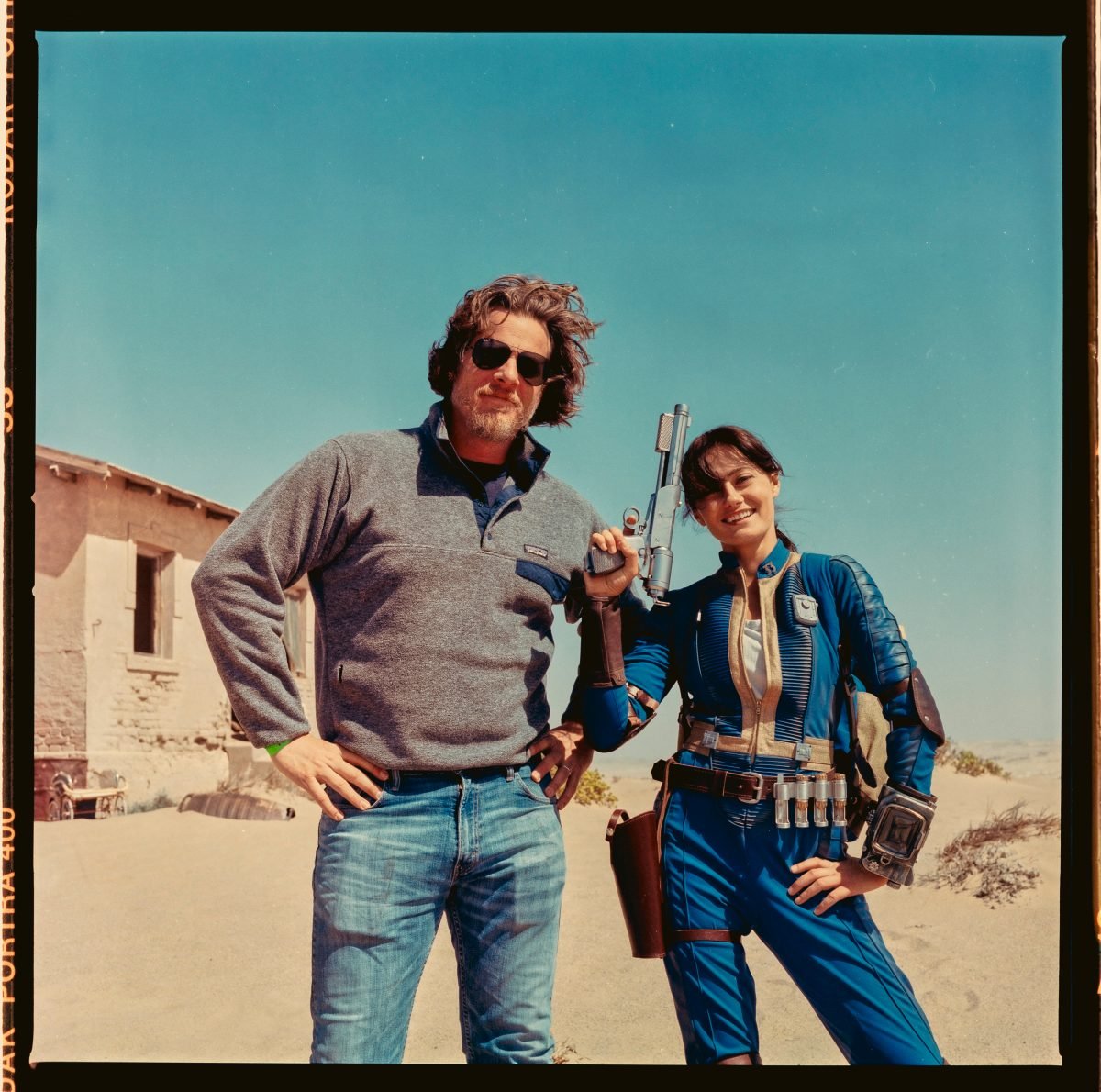 There will also be an adorable animal involved. In the Fallout games, a dog called Dogmeat exists as an NPC companion character that accompanies players on their adventures. According to a blog post from Amazon, the live-action Fallout series' cute canine isn't called Dogmeat, but instead is named CX404. But this pup, too, will serve "as a companion navigating the post-apocalyptic world." Maybe this dog is Dogmeat's distant cousin. After all, it would be pretty cool to see a Dogmeat Easter egg in the show. Regardless, we're sure CX404 is a very good boy.
Interestingly enough, it looks like this Fallout dog belongs to Walton Goggins' The Ghoul on the Prime Video series. That character is definitely shaping up to be our anti-hero, so giving The Ghoul the best relationship with Fallout's cutest creature will likely go some way to help balance out his more nefarious tendencies. We're excited to see how the story unfolds for our new dog friend and all the other characters in Fallout.
Behind the Scenes
Fallout comes from Bethesda Game Studios, Bethesda Softworks, and Kilter Films. The latter is the production company of executive producers Lisa Joy and Jonathan Nolan, creators of HBO's Westworld.
Writers Geneva Robertson-Dworet and Graham Wagner will also serve Fallout co-showrunners and executive producers. Nolan directs the first three episodes.
Fallout's Cast
The show stars: Ella Purnell (Yellowjackets), Walton Goggins (The Hateful Eight), Aaron Moten (Emancipation), Moisés Arias (The King of Staten Island), Kyle MacLachlan (Twin Peaks), Sarita Choudhury (Homeland), Michael Emerson (Person of Interest), Leslie Uggams (Deadpool), Frances Turner (The Boys), Dave Register (Heightened), Zach Cherry (Severance), Johnny Pemberton (Ant-Man), Rodrigo Luzzi (Dead Ringers), Annabel O'Hagan (Law & Order: SVU), and Xelia Mendes-Jones (The Wheel of Time).
Fallout's Release Date
Prime Video celebrated the 26th "Fallout Day" by announcing when the series will premiere via a Pip-Boy-style message. The show begins its post-apocalyptic adventure on April 12, 2024.
That's a lot closer than it sounds, which means we should start getting trailers and more information soon, too. When we do you'll find everything you need to know about Prime Video's Fallout right here.
Originally published on October 23, 2023.