These are weird times. And weird times call for weird media. Cue the latest in WTF television: Earth to Ned, a new talk show series from Disney+. What makes this so strange? It's hosted by a Jim Henson puppet alien. And don't worry, we have a trailer to really drill in the surrealism of this thing.
You know what? Sure. This actually looks kind of cute. Aliens interviewing Billy Dee Williams? Seems perfectly 2020 to us.
Earth to Ned comes from The Jim Henson Company and stars host Ned and his lieutenant Cornelius. The two aliens call off the invasion of Earth when they fall in love with our culture. And what better way to celebrate Earth's culture than with its greatest commodity: celebrities!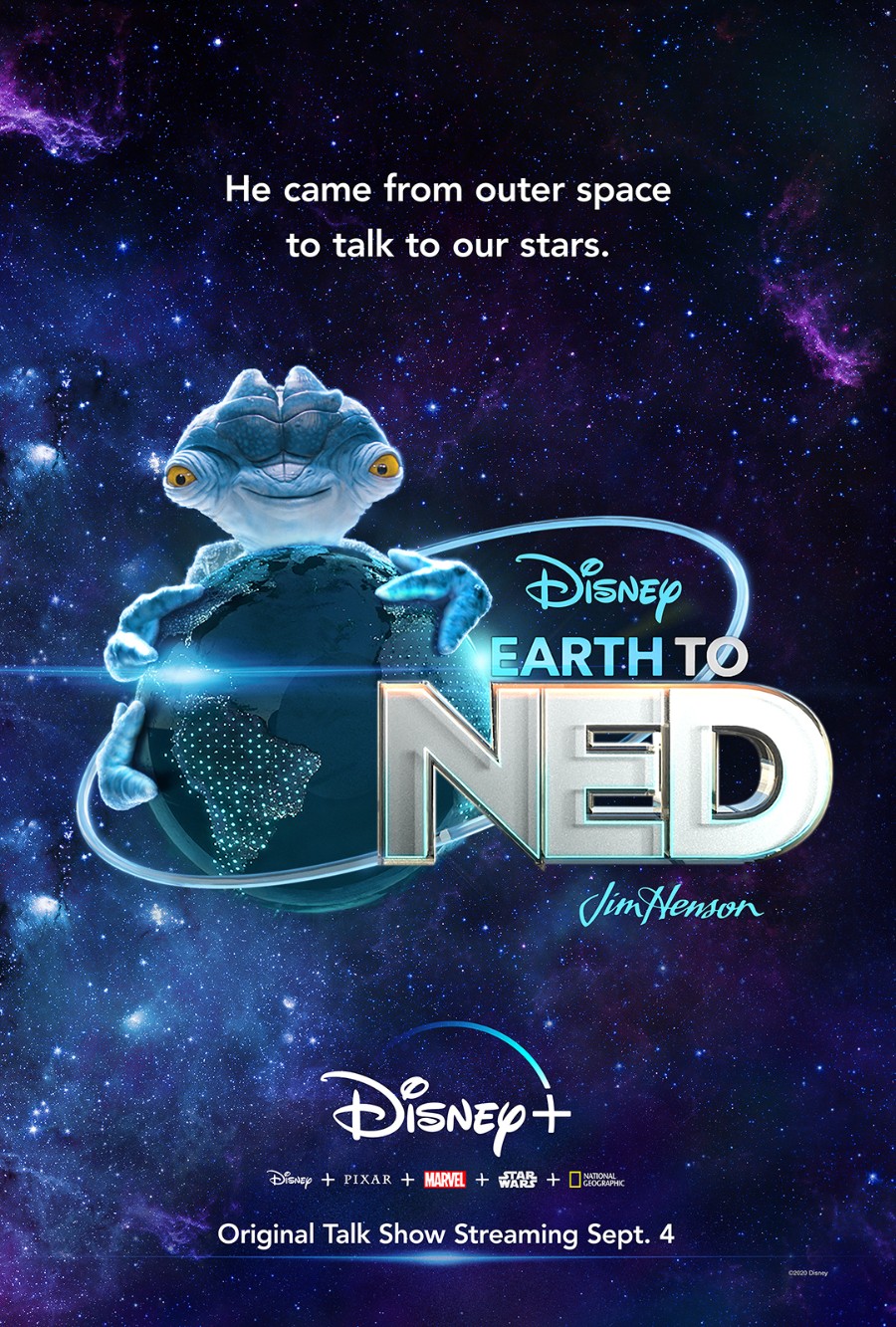 Disney+
Here's more about Earth to Ned from the Disney+ press release:
Broadcasting from the bridge of their spaceship, hidden deep underground, Ned and Cornelius interview Earth's greatest resource, celebrities. With the help of the ship's artificial intelligence, BETI, and the destructive CLODs (Cloned Living Organisms of Destruction), Ned must keep his show a secret from his home planet or suffer the wrath of his father, the Admiral of the Galactic Fleet.

Each episode focuses on a topic or theme that is both equally unique to earthlings and fascinating to Ned, including comedy, sports, social media, and fashion. Ned beams in celebrity guests from across the known universe to put on the ultimate chat show, and the more he learns about our human culture, the more obsessed he becomes.
Guests include stars from Disney properties like the aforementioned Billy Dee Williams, Gina Carano from The Mandalorian, and Joshua Bassett and Olivia Rodrigo from High School Musical: The Musical: The Series. Non-Disney stars like Rachel Bloom, Eli Roth, Joel McHale, Andy Richter, NeNe Leakes, RuPaul, and others will also appear.
The first 10 episodes of Earth to Ned will hit Disney+ on September 4.
Featured Image: Disney+
This post has affiliate links, which means we may earn advertising money if you buy something. This doesn't cost you anything extra, we just have to give you the heads up for legal reasons. Click away!