Stranger Things 4 Volume 2 is no more than a newborn but people are already asking about next season. If you've seen it already, then you know that there's quite the cliffhanger that we won't spoil. And this long-running saga of a superpowered girl, her nerdy friends, and a small town with a dark dimension beneath is wrapping up its story for good. Stranger Things 5 will be the last season, a plan that the Duffer Brothers have had since the beginning. So naturally, they are talking about it with pretty much everyone. Here's what we know so far about Stranger Things 5.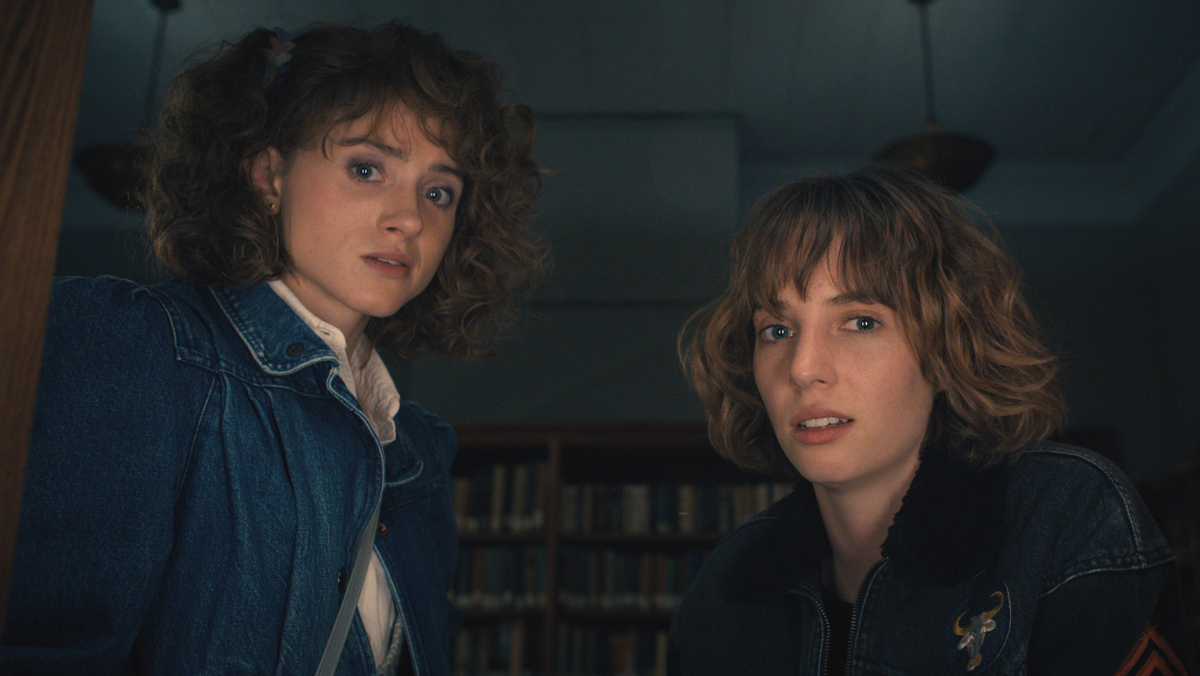 Stranger Things 5 Will Be Shorter Than Stranger Things 4
First, Stranger Things 5 will be shorter than this very, very long season. According to an interview on Josh Horowitz's Happy Sad Confused podcast, the reason for this is pretty simple. "The only reason we don't expect [Season 5] to be as long is because, this season, if you look at it, it's almost a two-hour ramp-up before our kids really get drawn into the supernatural mystery," Matt Duffer said. "You get to know them, you get to see them in their lives, all while they're struggling with adapting to high school and so forth … Steve's trying to find a date. All of that."
Based on the end of Stranger Things 4, this makes sense. There's plenty going on with them immediately in Stranger Things 5, to be honest. But that doesn't mean there will be fewer episodes nor a shorter finale. The runtime for the very last episode will be movie length and have a Return of the King type of deal with eight endings. Goodness. 
Stranger Things 5 Will Only Be Set in Hawkins 
Stranger Things 4 felt like that song about the dude who's been everywhere, man. There were so many locations in several states (and even Russia). But the final season will stick to the place where we began this adventure: Hawkins, Indiana. According to Matt Duffer, returning to home base is what it's all about. "We wanna go back to a lot of the things we did in season one," Duffer told Entertainment Weekly. "A lot of the original groupings and pairings that we had in season one–there's something nice about coming full circle."
This is interesting considering the new faces we've added on like Robin and Erica. Where will they fit into these groups in Stranger Things 5? We know the first season was heavy on Mike, Dustin, and Lucas being together while Will was missing. Uh, oh. Does this mean Will will separate from his buddies again? 
One thing we got confirmed: the Duffer Brothers know how Stranger Things will end. And we can only speculate what they have up their sleeves. 
The Work Will Begin on Stranger Things 5 Really Soon
It seems that we won't wait too long for the final round. In a Collider interview, Ross Duffer confirms that the writers' room will be back to work in August 2022. That's encouraging but it still might be a while. There's a lot that goes into filming, special effects, and such. And the cast themselves are quite busy with their own projects.
The Stranger Things Spinoff Will Connect to the Series
That elusive Stranger Things spinoff that only the Duffer Brothers and apparently Finn Wolfhard know about will have "connective tissue" with the series. They will be involved in putting it together but they also want to put the reins in someone else's hands so they can take a step back. In the aforementioned podcast interview, they admit to wanting to stay involved. But they also say they are looking for "that right person to pass the baton to" so they can do new things. Makes sense considering they have been in Stranger Things land for several years. 
Max Is in a Really, Really Bad Situation
The Duffers also confirm some really sad news about Max and her fate on Stranger Things. Apparently, she is alive but "brain dead, blind, and all her bones are broken." So, at least for now, Max is certainly not the same person she was before. It's not clear how this will play into Stranger Things season five but hopefully, she won't end up being some vessel for Vecna or anything. We can't bear to see anything else happen to Max. Save her, please!