We're living in a tabletop gaming renaissance and it is wonderful. From watching our favorite groups play live to more and more of us playing ourselves, it's a great time to be a fan of classic Dungeons & Dragons style gameplay.
If you're an RPG fan and a comics fan, take note: comiXology Originals will release the first issue of Delver on Wednesday, February 20th. A new twist on the classic fantasy story, C. Spike Trotman, MK Reed, and Clive Hawken provide a modern-day allegory in an epic tale. Which we're exhilarated to debut it here with a look at exclusive pages:
When the door to a dungeon surfaces in the tiny village of Oddgoat and droves of newcomers arrive, the influx threatens the livelihoods of longtime residents–including teen Temerity Aster and her family. As wild magic and gentrification increase, Temerity is forced to make a choice: abandon the only home she's ever known to carpet baggers and sellswords, or delve into the new and dangerous dungeon below in the hopes of finding unclaimed gold and treasure to support her family.
"Delver is a fantasy adventure for folks who loved Terry Pratchett's self-described 'unimaginative' approach to world-building; an insistence on asking questions, wanting to know why and how things worked the way they did," says co-writer C. Spike Trotman. "In my case, Delver is my answer to 'Where are all these abandoned, treasure-laden dungeons coming from, anyway? And what happens when you unload all that loot in the tiny hamlet down the road?' It's for fans of Critical Role, Ursula K. LeGuin novels, and The Adventure Zone."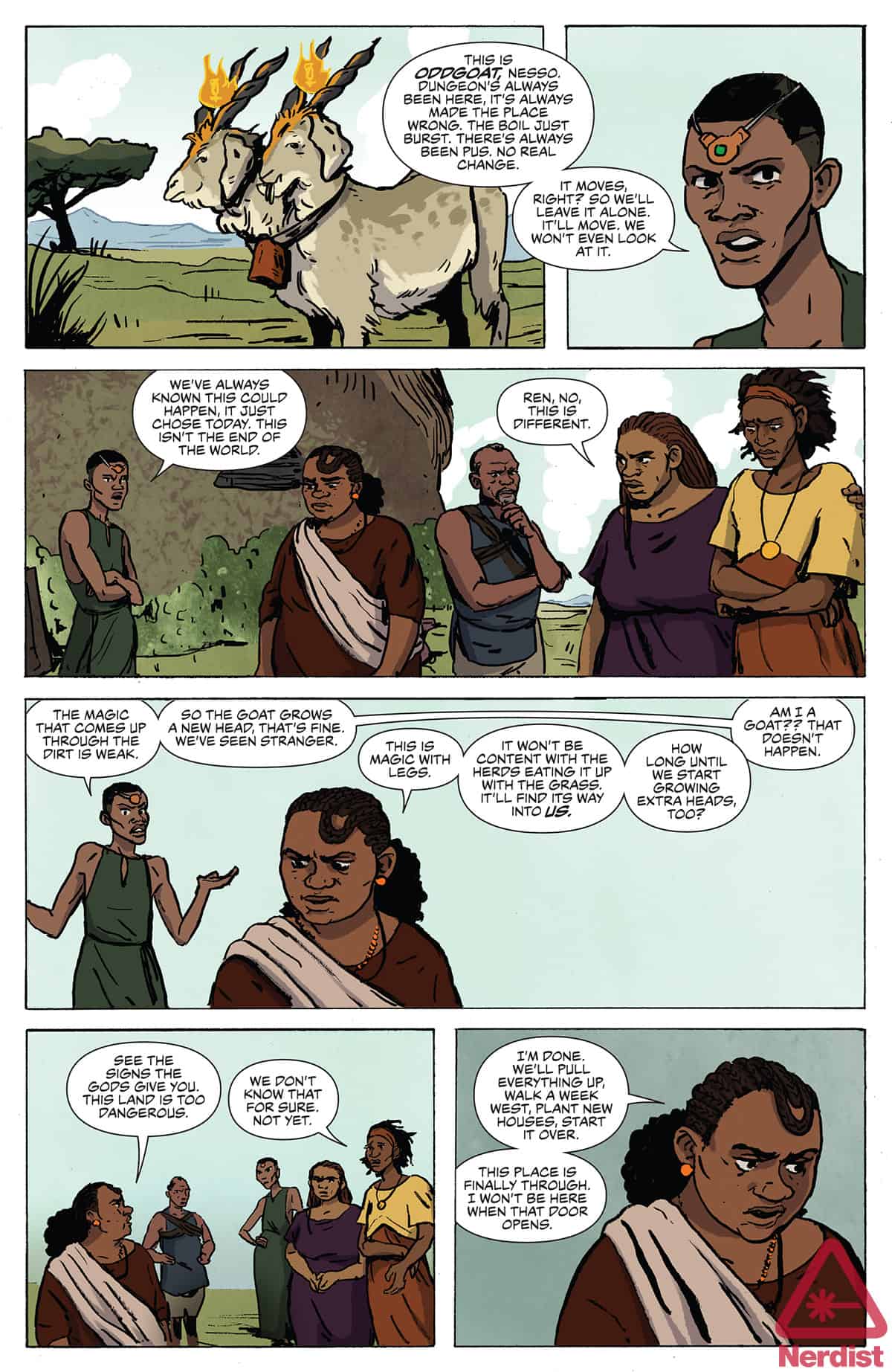 "Spike and I are the specific kind of nerds who see epic fantasy settings and wonder about the local economy," says co-writer MK Reed. "Temerity, our main character, is a teen girl stuck in the middle of sudden economic upheaval in her very small town, except that her town's gold rush also involves giant monsters springing out of the ground. She has no idea how to help her family and neighbors with the man-made crisis above ground, and the adults around her aren't any better at solving problems. Going into a hole to win riches seems like the most practical solution, even if she's not really sure how to fight or what to expect inside."
You can grab Delver #1 on Wednesday, February 20. from comiXology; the issue is free if you're a member of Prime Reading, Kindle Unlimited, and comiXology Unlimited!
This article originally appeared on Nerdist.
Images: comiXology Unlimited
More D&D Goodness!