Daniel Radcliffe may not seem like the obvious choice to play "Weird Al" Yankovic in a biopic. But he is famous, after all, for parlaying his time as the titular boy wizard in the Harry Potter franchise into a career full of versatile, eccentric roles. Radcliffe is, so to speak, not afraid to get weird. Which makes him the natural choice. During a recent appearance on The Tonight Show Starring Jimmy Fallon to promote his new film The Lost City, Radcliffe talked about WEIRD: The Al Yankovic Story, which just finished filming. And, like any actor, Radcliffe couldn't escape MCU rumors, in this case about him playing Wolverine.
"Weird Al" has a reputation for being one of the nicest people on Earth. And Radcliffe only confirms it further while chatting with Fallon. For starters, the Miracle Workers actor shared that the upcoming biopic ranks as "one of the most fun" projects he's ever filmed. Radcliffe also said that while he rarely wants to watch his work back. But he feels "very, very excited" to see WEIRD.
In the clip, Radcliffe gushes about getting accordion lessons from the master himself. He also got to hold onto Weird Al's actual accordion for a whole month as he practiced. And Yankovic didn't break a sweat when he accidentally broke a strap two days into his month-long practice. It's clear the "Eat It" singer's accordion worked its magic. Radcliffe looks like quite an old pro in the image Roku released.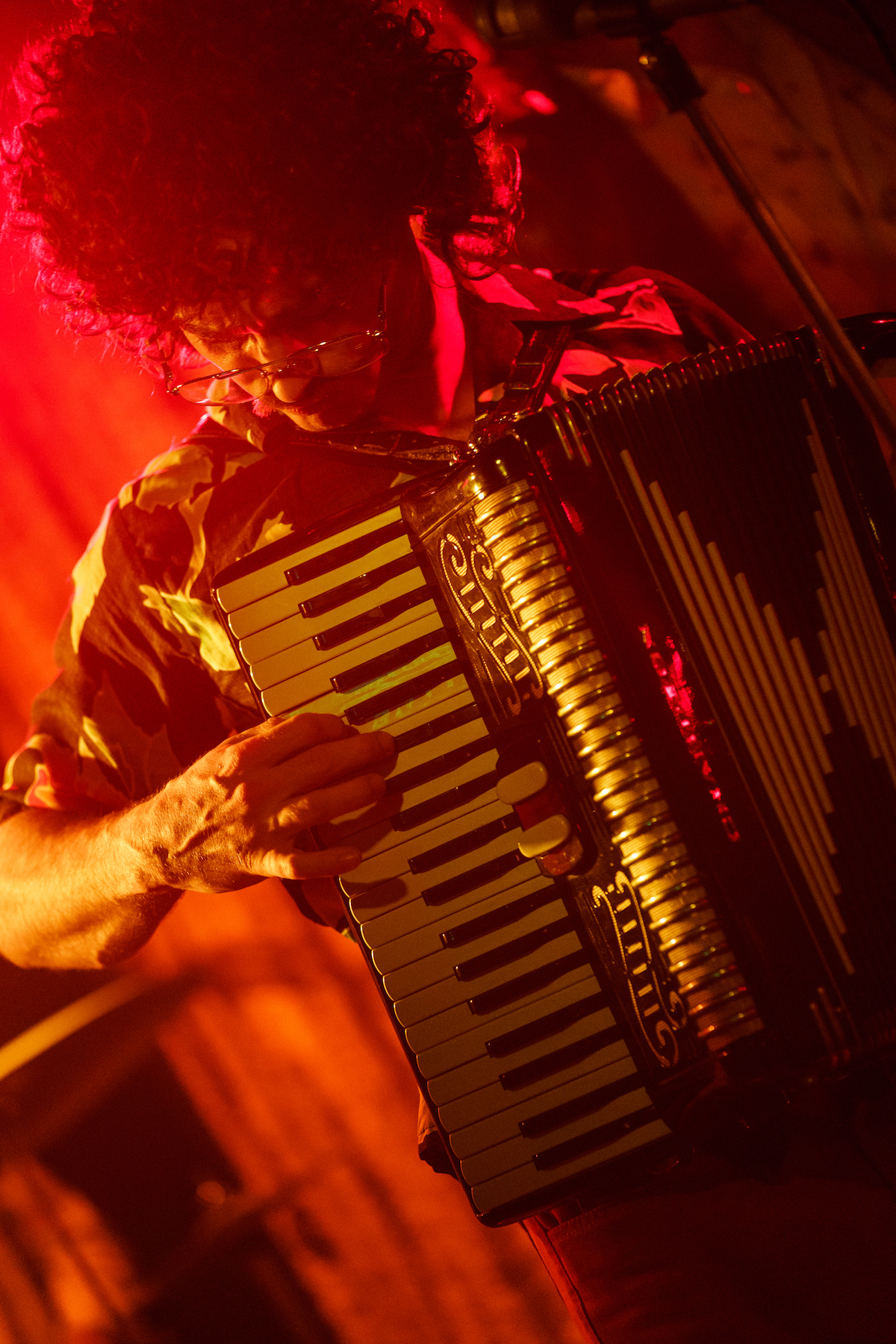 But for those perplexed by Yankovic's choice, you're not alone. Radcliffe told Fallon that he was just as confused and even asked Yankovic why him? It turns out a talk show appearance from a decade ago served as his audition. Who would have thought? While on The Graham Norton Show way back in 2010, Radcliffe performed his rendition of "The Elements," the song from famed musical satirist Tom Lehrer. This took place in Radcliffe's late-stage Potter years. And, hilariously, he busted out the song in front of "a bemused" Rihanna and Colin Farrell.
The actor told Fallon that Yankovic saw the video and the rest is history. After all, Lehrer was one of Yankovic's major influences. (Which shouldn't surprise anyone.) And luckily, Radcliffe's performance lives on online.
What an adorable clip. He gets so into it! Farrell is clearly charmed and Rihanna is so, so polite. And sure it was a long journey to secure a gig but it's certainly paid off in the long run. A big round of applause for Daniel Radcliffe.
Daniel Radcliffe on Wolverine Rumors
While Radcliffe wasn't initially on our radar to play Yankovic in a film, he's no stranger to fancasts. In fact, he addressed the rumor circulating around yet again that he'll play Wolverine when the character hits the MCU. Radcliffe surmises that his name frequently popping up in association with the X-Men character because Wolverine, in the comics, is short. Something like 5'3, to be exact. And Radcliffe is a famously petite actor. (Hugh Jackman, for the record, is 6'3.)
Radcliffe said that he switches up his canned "No, I'm not playing Wolverine in the MCU" response every so often and it usually backfires. His answers only end up igniting even more chatter. So it sounds like a fairly firm "No" for now. But you never know. He's already proven he can secure a role from a stellar talk show appearance. And Kevin Feige has eyes everywhere.