The Criterion Collection began in 1984 as a way to preserve the finest classic and contemporary cinema for home video audiences. They pioneered the audio commentary and were truly the first company to treat home video with the respect of a repertory cinema. Their releases were varied and curated and for 35 years they've been the most respected name in the game. And to not only celebrate their 35th anniversary, but also their thousandth ever release, they needed a big name. We're talking…gargantuan. After a lot of speculation, Criterion announced Thursday that spine #1000 will be a massive Showa-era Godzilla set.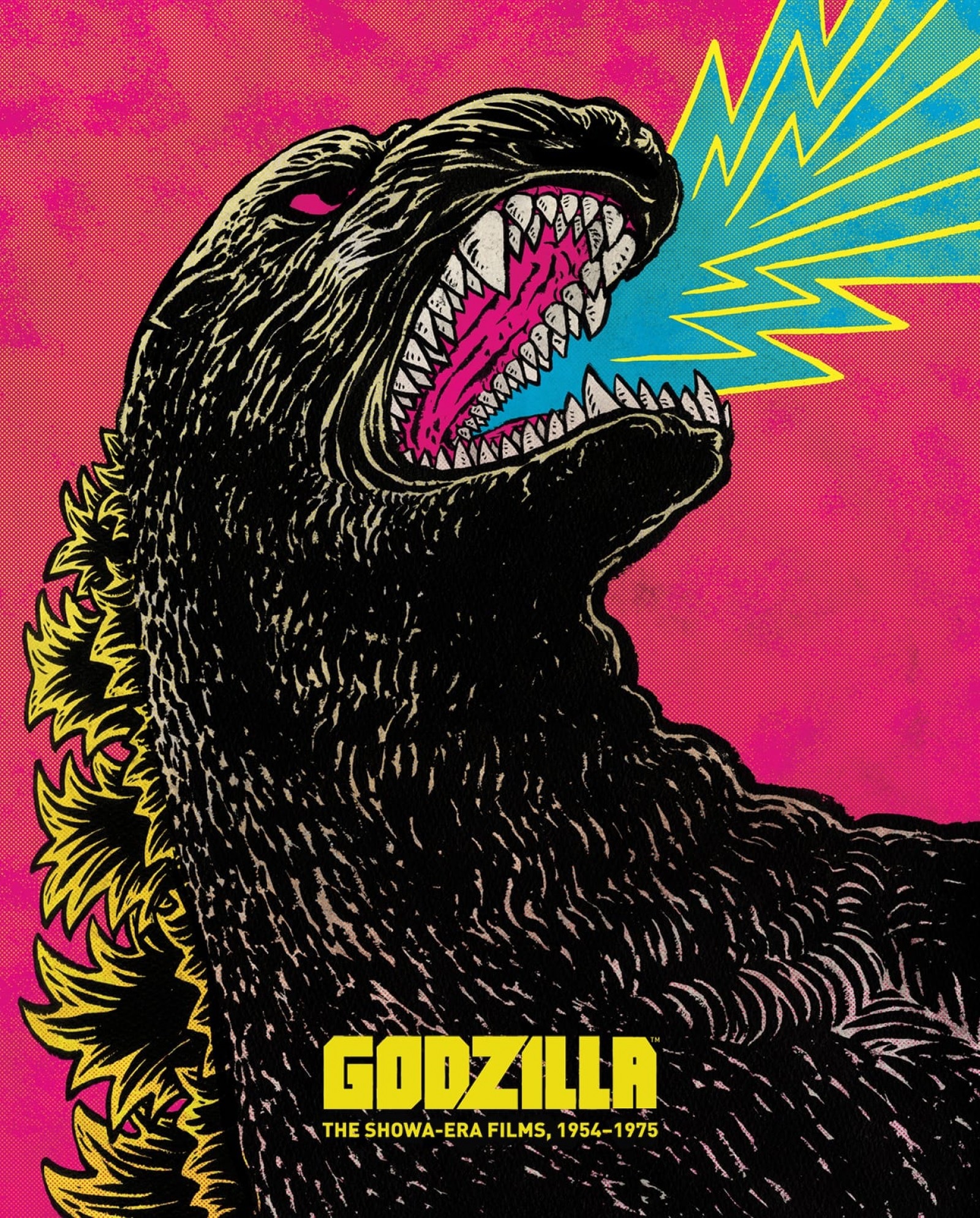 The original series of Godzilla films produced by Toho Studios spanned 21 years, from 1954 to 1975. For the first time ever, all 15 films in the series are in one place in a release that will showcase "the technical wizardry, fantastical storytelling, and indomitable international appeal that established the most iconic giant monster the cinema has ever seen."
So what's included in the set? Literally all the movies starring Godzilla, even the lesser or obscure ones.
Godzilla (1954)
Godzilla Raids Again (1955)
King Kong vs. Godzilla (1963)
Mothra vs. Godzilla (1964)
Ghidorah, the Three-Headed Monster (1964)
Invasion of Astro-Monster (1965)
Ebirah, Horror of the Deep (1966)
Son of Godzilla (1967)
Destroy All Monsters (1968)
All Monsters Attack (1969)
Godzilla vs. Hedorah (1971)
Godzilla vs. Gigan (1972)
Godzilla vs. Megalon (1973)
Godzilla vs. Mechagodzilla (1974)
Terror of Mechagodzilla (1975)
That is, as you can see, a particularly hefty list. Criterion put out the original Godzilla as spine #594 several years back; that edition included the American recut version Godzilla: King of the Monsters from 1956, which this big set will also include. Each movie in the set has brand new cover art by 15 different artists. The set also includes a huge, gorgeous looking book with the different art and essays. Check out the set below.
Criterion
Criterion/Arthur Adams
Criterion/Simon Gane
Criterion/Takashi Okazaki
The Godzilla series runs the gamut from deathly serious allusions to nuclear annihilation to zany spy capers with monster battles, to cutesy matinee fair for kids. It's a truly amazing collection of movies highlighting the timbre of Japan from the mid-50s to the mid-70s, when TV had fully taken over. Each of these movies in the Criterion set is digitally remastered and befitting the kaiju genre they helped invent.
Godzilla Criterion #1000 is available for pre-order now and will release in October.
Images: Criterion
Kyle Anderson is the Editor at Large for Nerdist. You can find his film and TV reviews here. Follow him on Twitter!