Have you already binge-watched Carnival Row and find yourself yearning for more neo-Victorian murder mystery mayhem? Do you find yourself staring longingly out the window, wondering when the already-announced second season will arrive? Are you heaving deep, heavy sighs as you lament the fact that you've already read the prequel comics, so you're currently out of Carnival Row adventures? Well, worry no more because your time in the Burgue is just beginning thanks to the official Carnival Row Tabletop RPG.
That's right, folks: you can now create original characters that exist in the same universe as Rycroft "Philo" Philostrate, Vignette Stonemoss, and all of the other denizens of Carnival Row through a brand new tabletop role-playing game. The official Carnival Row Tabletop RPG is available for free right now, so start your very own adventures through the gritty underbelly of the Burgue.
While you're spinning that up, settle in and watch a very special one-shot adventure run by Carnival Row creator Travis Beacham that puts the unique, canonical characters we created over the course of our five-part behind-the-scenes series Into Carnival Row into a bold new adventure that ties directly into the events of the show. Join the dirty lawman Constable Tiberius Bottom, fae priestess Mima Carmeline Brightraven, consternated faun nanny Mabel Sullybottom, and the shadowy assassin and Black Raven operative Moonshadow Foxglove as they attempt to recover a missing relic before time runs out and more bodies start piling up.
Jason Nguyen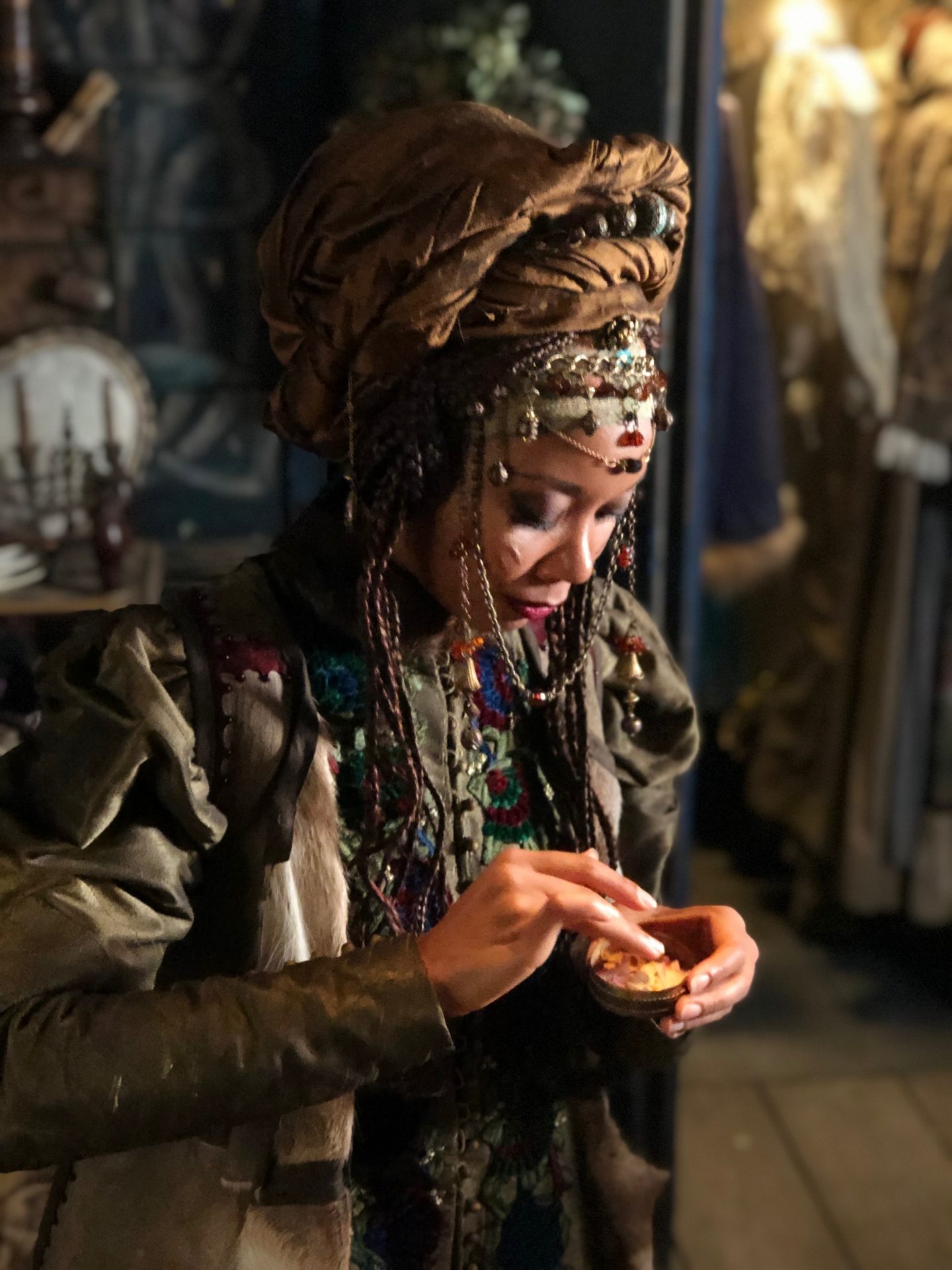 Jason Nguyen
Jason Nguyen
Jason Nguyen
Jason Nguyen
Jason Nguyen
Jason Nguyen
Jason Nguyen
Jason Nguyen
Jason Nguyen
Cast
Travis Beacham as Game Master
Dan Casey as Constable Tiberius Bottom
Aliza Pearl as Mima Carmeline Brightraven
Amy Vorpahl as Mabel Sullypond
Erika Ishii as Moonshadow Foxglove
Crew
Executive Producers Sonia Borris, Maureen Murphy, Jason Corey, Johnny Wickham, Jason Nguyen
Co-Directed & Produced by Jason Nguyen
Co-Directed by Jake Michels
Consulting Producer Eric Campbell
Produced by Erik Kozura
Director of Photography Connor Heck
Cam Op/1st AC Sean Goode
Cam Op Peter Murphy
Cam Op Joey Rassool
Gaffer Conor Soules
BBE Zach Trout
Key Grip Jake Reardon
BBG Tony Nall
Sound Mix Charles Mead
Key MUA Cici Andersen
Production Designer Nathan Owen
Set Dressers Leon Toro, Robert Wise, & Jenny Messer
Production Manager Katy Hampton
Key Set PA Dan Kleba
PA Jon Odate
Post Production Manager Matt Caron
Edited by Adam Scherer
Post Sound Mix Jon Odate
Graphics by Steven Gong
Assistant Editors Lucas Bessey
Titles and Thumbnails by Ken Nguyen
—
What kind of character would you want to play in a Carnival Row RPG? Let us know in the comments below and be sure to check out Carnival Row, the new series from Legendary TV and Amazon Video, available to watch now on Amazon Prime.
Editor's Note: Nerdist is a subsidiary of Legendary Digital Networks