Carnival Row comes out this week, an epic fantasy series set in a world much like 17th century London—only populated with humans and magical creatures, like faes and fauns. The series stars Orlando Bloom as Rycroft Philostrate, a constable and former soldier who is also the love interest of the series' female fae, played by Cara Delevingne. Carnival Row was already renewed for a second season before its first has even aired, which means we're bound to be seeing even more Orlando Bloom, an actor beloved to a generation of fans thanks to work in major franchises like Peter Jackson's Lord of the Rings saga and Pirates of the Caribbean. To honor the actor and his new project, we thought we'd take a look back at the movies that made him a star, while paying homage to some movies you might not have seen.
Here are Orlando Bloom's five best roles, from pirate action to ancient mythology to horror and beyond.
Legolas, The Lord of the Rings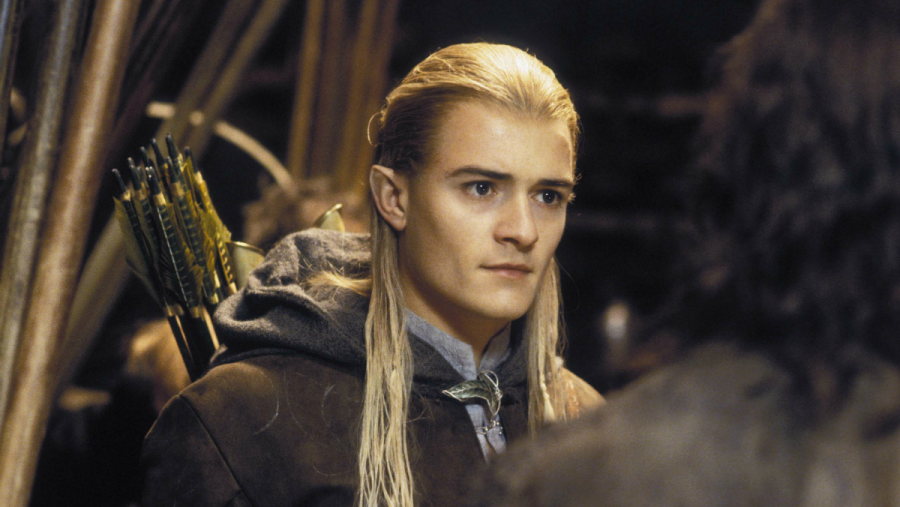 New Line Cinema
Bloom's big breakout was in this fantasy trilogy, where he was almost unrecognizable as the elf Legolas. With his long blonde wig and bright blue contacts, he was the object of affection for many a young person. To this day, Legolas is probably his most famous and beloved role, not only because it's the first time most of us saw him—but also because of the beloved franchise he was enveloped in, and all of Legolas' charm and action set pieces. Bloom played Legolas in all three of the original Lord of the Rings films—The Fellowship of the Ring, The Two Towers, and Return of the King—and returned for the Hobbit prequel, The Battle of the Five Armies.
Will Turner, Pirates of the Caribbean
Already comfortable working on giant studio films, Bloom made the leap to Disney with the Pirates of the Caribbean franchise, based on the popular Disney park attraction. What sounded like a terrible idea on paper turned into a massive hit. To date, Bloom has played the role of Will Turner—the blacksmith turned pirate, and lover/husband of Keira Knightley's Elizabeth Swann—four times, always alongside the series' biggest star, Johnny Depp. Will Turner cemented Bloom as a great romantic lead, something that continues into his work on Carnival Row.
Paris, Troy
Warner Bros.
Another big-budget movie that saw Bloom as a romantic lead was the 2004 film Troy. In it, he plays Prince Paris of the titular Troy, a foolish man who steals his lover Helen from her home in Sparta, an event that kicks off a massive war. Though Bloom isn't a huge part of the central action in Troy—that's mostly left to Brad Pitt's Achilles and Eric Bana's Hector—it's still a memorable part, one that came at the height of his popularity and added to his heartthrob canon. (Also worth nothing: Troy was written by David Benioff, who went on to be the co-showrunner of HBO's Game of Thrones.)
Bailan de Ibelin, Kingdom of Heaven
It's a shame that Kingdom of Heaven doesn't come up in more conversations. It's another big-budget action movie of the early 2000s—a specialty of Bloom's—and it's one of his best performances. The Ridley Scott-directed movie is set during the Crusades of the 12th century, and stars Bloom as a French blacksmith who fights in the city of Jerusalem against the Muslim Sultan, Saladin, who wants to claim the city from the Christians. Reaction to the film was largely mixed, and it's been mostly forgotten, but it's Bloom at his best—dirty, sulky, and pensive, and fighting for honor.
Dr. Martin E. Blake, The Good Doctor
Magnolia Pictures
Another largely underrated Bloom performance is in this horror/thriller film, where he plays a doctor who tampers with a patient's health to give the illusion that he's helping her—thus feeding his deranged ego. Things turn murderous pretty fast, and Bloom's character grows more chaotic and frightening. It's a nice break from his typical dreamy fare, and his natural good looks betray the character's sadism—a nice juxtaposition. Like his Lord of the Rings co-star Elijah Wood, Bloom should definitely try to find a lane in horror.
Header Image Credit: Disney