Growing up in the '90s, you were likely either a Goosebumps kid or an Are You Afraid of the Dark? kid. Goosebumps kids have gotten their reboots on the big screen, and now the latter group can rejoice as we're finally getting a new (limited) series of Are You Afraid of the Dark? According to Deadline, it's beginning production in Vancouver in June!
The new Midnight Society was also announced with a whole bunch of cool young talent like Sam Ashe Arnold, (Best.Worst.Weekend.Ever.) who'll be playing Gavin; Rim of the World's Miya Cech, who'll be playin Akiko; Tamara Smart (Artemis Fowl), who'll be playing Louise; Jeremy Taylor (It), who'll be playing Graham; and finally Lyliana Wray (Black-ish), who'll be playing Rachel. Their first scary story will center around the Carnival of Doom and its nefarious ringleader, Mr. Tophat, who'll be played by Blindspotting's Rafael Casal.
In case you aren't already a huge fan of the classic Nickelodeon, it was a cult anthology horror series that saw a group of kids meet once a week around a campfire to exchange spooky stories. Some of the most iconic included a flesh-eating muso monster living in a young boy's basement, a Nosferatu-like vampire who wanders off a local cinema screen, a girl trapped in a terrifying dollhouse version of her own home, and, of course, a lot of creepy clowns. It was also famed for starring up and coming actors like Eliza Dushku, Melissa Joan Hart, and Ryan Gosling!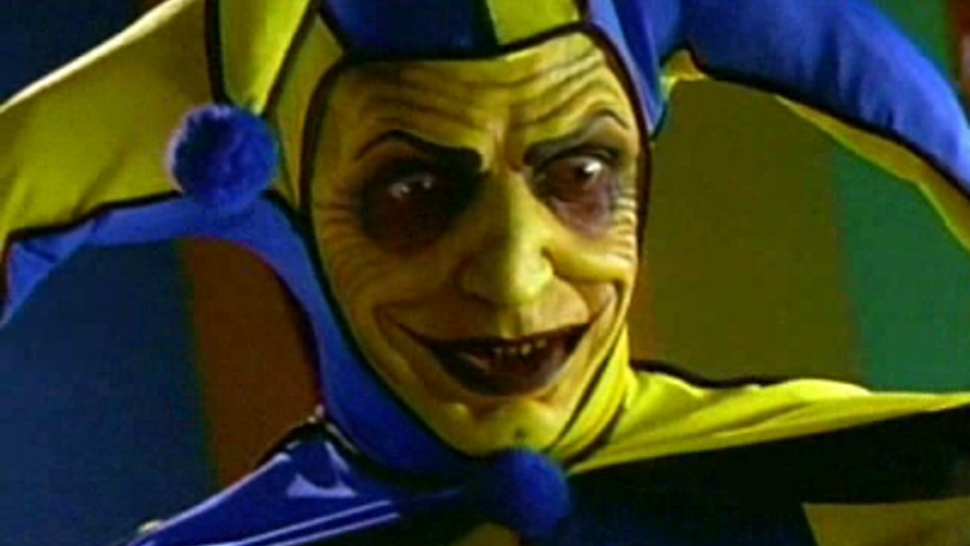 The new three-part series will debut on Nickelodeon in October, which was originally meant to coincide with the long-awaited Are You Afraid of the Dark movie, which has been pushed back. So, for now, you'll have to be satisfied with sitting around your TV and getting the fright of your life once again.
Images: Nickelodeon