You don't save the world from annihilation seven times without coming to blows with a lot of evil people. But not every enemy Ethan Hunt has faced off with in the Mission: Impossible franchise has been his equal. Some proved more than worthy foes, but others were cinematic duds. Who was the worst and who was the best of the baddies? To find out we ranked all of the villains from the original Mission: Impossible through Dead Reckoning Part One. We also explain which of the villains actually qualify for our list.
Before we get to every Mission: Impossible villain these are the characters who didn't qualify for our list and why.
Neutral Evil (The Mitsopolis Crime Family)
Max Mitsopolis (Mission: Impossible)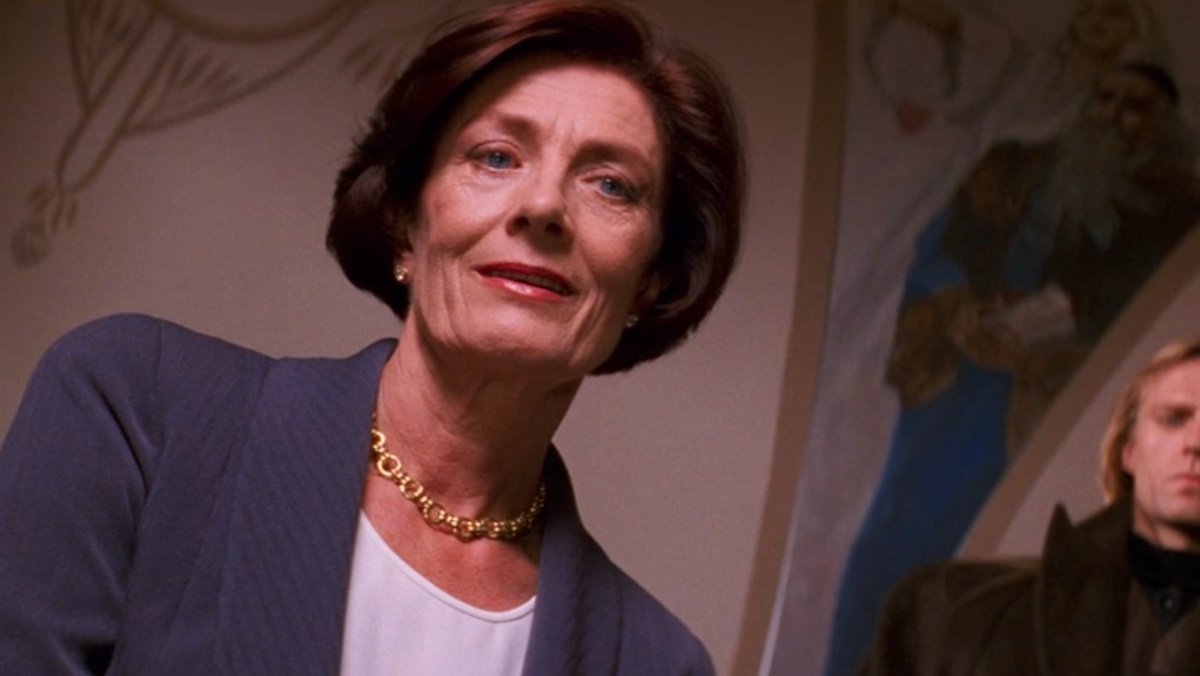 The franchise's first arms dealer was a criminal out for herself rather than an enemy fighting Ethan directly.
"The White Widow" Alanna Mitsopolis and Zola Mitsopolis (Mission: Impossible – Fallout and Dead Reckoning Part One)
Max's kids followed their incarcerated mother into the family business. As a result they end up with the same non-villain designation for the same reasons. (Though Zola comes close to qualifying as a villain in his second appearance.)
Antagonist, But Not a Bad Person
Sometimes good/not-bad people have an issue with Ethan Hunt. These are those people.
Eugene Kittridge (Mission: Impossible ONLY)
Eugene Kittridge was just doing his job in 1996. There really was a mole!
Alan Hunley (Mission: Impossible – Rogue Nation)
Before he joined the IMF team, Alec Baldwin's Alan Hunley was a huge pain in Ethan's ass, but he wasn't acting out of malice.
Erika Sloane (Mission: Impossible – Fallout)
CIA Director Erika Sloane's refusal to believe in the IMF helped August Walker get away, but a lack of trust does not make one evil.
Jasper Briggs (Mission: Impossible – Dead Reckoning Part One)
Not everyone who hunts down Ethan Hunt is a bad person. And in some cases they're actually good guys, like Shea Whigham's Jasper Briggs.
Dishonorable Henchmen-tion
These are major henchmen so terrible they don't deserve to be ranked.
Wallis (Mission: Impossible II)
Wallis, part II's second most important henchmen is so unremarkable I might have made him up.
Brownway (Mission: Impossible III)
It pains me to besmirch the great Eddie Marsan in anyway, but Brownway is so insignificant Ethan Hunt didn't bother to kill him or even arrest him.
Henchmen-sches
These are good henchmen who simply aren't in their movie enough to earn a formal spot on our villain list.
Kagan the Flautist Assassin (Mission: Impossible – Rogue Nation)
You really have to do something special to stand out as a one sequence henchmen in these films. The very tall flautist assassin Kagan more than does that. He's sadistic, imposing, and really enjoying his work.
Richter the Police Assassin (Mission: Impossible – Rogue Nation)
Richter the police assassin can't compare with his musical counterpart, but he's part of the Syndicate, gets a name, and tries to kill Benji. What a jerk.
Now for the ranking of the actual villains of the Mission: Impossible franchise.
21. Sean Ambrose (Mission: Impossible II)
Sean Ambrose isn't just the worst villain in the Mission: Impossible franchise. He's one of the lamest, most boring, least intimidating villains in movie history. How much of that is a poor script and a poorly made movie? I don't know and I don't care because I never want to think about this character ever again.
20. Hugh Stamp (Mission: Impossible II)
Poor Hugh is actually a totally cromulent number two, but his number rightfully deserves his number 21 designation. Plus, Mission: Impossible II is easily the number seven film in the franchise. That's a lot of math, but it all adds up to a low number for Hugh Stamp. He also has a really stupid name.
19. Denlinger (Mission: Impossible – Dead Reckoning Part One)
Cary Elwes' Denlinger is a truly evil dude played by a fantastic actor, but he only has two scenes. We only know he's bad for one of them before he instantly died. He just can't go any higher with such a small villain resume.
18. Dr. Nils DeBruuk (Mission: Impossible – Fallout)
He only has one scene but it's a doozy. The religion-hating Dr. DeBruuk built three portable nuclear bombs and then gleefully celebrated their (faked) detonation in major holy cities. What a monster. If he weren't so goofy and gullible he wouldn't be this low.
17. Marius Wistrom (Mission: Impossible – Ghost Protocol)
Ghost Protocol's top henchmen is a loyal disciple to a raging lunatic who wants to set off a nuclear bomb. That's good villainy. He also looks like a jerk, which always helps. Unfortunately he's technically in the film less than you think. His best sequence turns out to be his boss in a Wistrom mask.
16. Janik Vinter "The Bone Doctor" (Mission: Impossible – Rogue Nation)
Janik's nickname alone makes him a pretty good bad guy, but working for the Syndicate and killing lots of innocent people is also pretty heinous. He's also a genuinely scary dude.
15. Franz Krieger (Mission: Impossible)
The brutal murder of an IMF agent? The double-cross of Ethan? Using a helicopter to try and decapitate someone hanging on a train? All for a little money? Honestly? I can almost forgive all of that, but nearly screwing up the iconic wire heist? Have you no sense of decency, sir!
14. John C. McCloy (Mission: Impossible II)
John C.McCloy, a pharmaceutical CEO (played by the great Brendan Gleeson), who wants to unleash a fatal virus on the world so he can then get rich selling the only cure is pretty heinous for reasons we really don't want to think about too much for obvious reasons.
13. Eugene Kittridge (Mission: Impossible – Dead Reckoning Part One ONLY)
Why is Eugene Kittridge a villain in Dead Reckoning Part One but not in the original film? Because in the seventh film he's trying to turn the United States into an eternal, unmatched, unbeatable superpower. More importantly he knows that's wrong. Combined with his decades-long antagonistic relationship with Ethan and Kittridge ends up being a memorable franchise baddie even if he's not a traditional bad guy.
12. John Musgrave (Mission: Impossible III)
The third film's secret villain not only betrayed his friend Ethan, he let Owen Davian kidnap Julia. And for what? So the US could be .001% more powerful? John Musgrave might have seemed like a milquetoast middle management loser, but that's a big reason why he's so despicable. The nepotism hire had no moral compass. What he did have was a dad who played golf with the President.
11. Claire Phelps (Mission: Impossible I)
Claire Phelps conspired with her husband to kill their friends and betray their government for not that much money. She then pretended to be on Ethan's side so he could steal her a list that would lead to many more deaths. Claire's sweet seeming nature is why she's among the franchise's most conniving and loathsome villains. Ethan believed in her!
10. Sabine Moreau (Mission: Impossible – Ghost Protocol)
Léa Seydoux's Sabine Moreau remains one of the franchise's most stylish, cold-blooded killers. Any chance she survived her fall off the Burj Khalifa? We'd love for her to come back.
9. Chief Atlee (Mission: Impossible – Rogue Nation)
The man who founded the Syndicate and then risked the lives of good agents in an attempt to cover his tracks when he lost control of the group is as heinous as any government official to appear in the series.
8. Kurt Hendricks (Mission: Impossible – Ghost Protocol)
A genius IQ of 190 but "crazy" is a pretty good foundation for a worthy IMF opponent, and Kurt Hendricks more than qualifies as such. He blew up the Kremlin and was so committed to nuclear holocaust he sacrificed himself to try and make it happen. Plus his Wistrom mask ploy and escape in the sandstorm chase are among the best villain moments in Mission: Impossible.
7. Paris (Mission: Impossible – Dead Reckoning Part One)
Pom Klementieff's sneering Harley Quinn-like killer is easily the franchise's best enforcer. Paris laughing tank drive through Rome alone would get her a top 10 spot.
6. Jim Phelps (Mission: Impossible)
Jim Phelps murdered his team and betrayed the United States because he was mad the Cold War ended and the President didn't need him as much. What a baby. A monstrous, vile baby. He's so terrible he's almost as bad as Jon Voight.
5. The Entity (Mission: Impossible – Dead Reckoning Part One)
A foe who is everywhere at once, knows all of your secrets and what you're going to do next before you do, and has the ability to destroy all mankind at any moment? The Entity might be a classic Hollywood rogue AI trope, but it's one of the best versions of it we've ever seen.
4. Gabriel (Mission: Impossible – Dead Reckoning Part One)
No one has ever scared Ethan Hunt more than the man who essentially created him, Gabriel, the "messiah" who views death as a gift. That's genuinely chilling. The combination of his dapper appearance and Esai Morales delivers a villain who has the chance to vault to the top of this list in Dead Reckoning Part Two.
3. August Walker (Mission: Impossible – Fallout)
Henry Cavill's large amoral meatball "John Lark" was the perfect foil for the more cerebral, righteous Ethan. August Walker also looked like he could literally rip someone in half, making him unique among the franchise's villains. He was a sociopath with a grand plan to upend the world who also happened to be a dumb grizzly bear.
2. Owen Davian (Mission: Impossible III)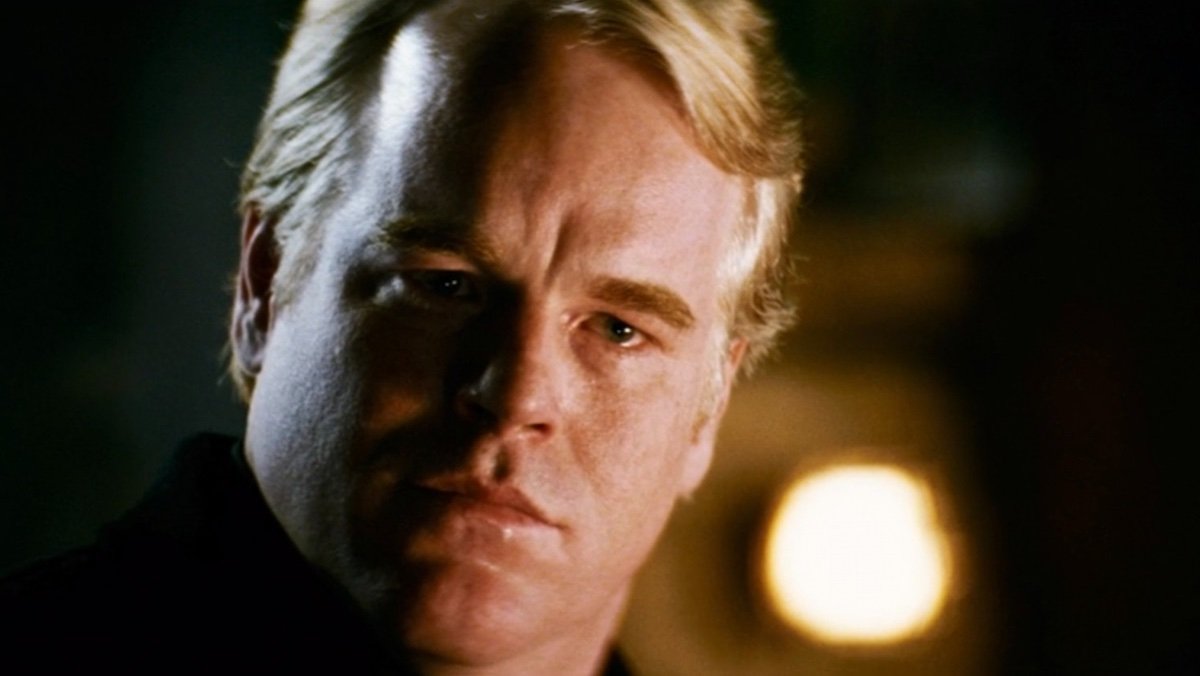 You can't overstate how important Phillip Seymour Hoffman's Owen Davian was to the franchise after two straight subpar installments. He helped elevate the possibilities of what these movies could (and ultimately did) do. He's that good. So while Davian is in the movie far less than you realize initially, you remember every second of his rage-filled performance. As far as single film villains go he's the best.
1. Solomon Lane (Mission: Impossible – Rogue Nation and Fallout)
The number one spot rightfully goes to a villain so evil Mission: Impossible brought him back for a second film. Sean Harris' Solomon Lane is the anti-Ethan Hunt who leads an anti-IMF. And for as chilling and clinical as he is in his original appearance, he's even scarier in his second when his unbridled anger at Ethan boils over. Considering his introduction scene that's a special feat.
Plus, he's still alive! If the Entity and Gabriel need some help dealing with Mission: Impossible's number one hero, they could come calling for his number one villain. That would make for one truly terrifying team.
Mikey Walsh is a staff writer at Nerdist. You can follow him on Twitter at @burgermike. And also anywhere someone is ranking the Targaryen kings.