Despite our best efforts, we've been unable to find the Golden Tablet of Pharaoh Ahkmenrah. But that doesn't mean we can't make our favorite museum exhibits come to life. All we have to do is vote for a new submission to LEGO Ideas, as the latest fan-made set is based on the first film in the Night at the Museum franchise. It's so good that we wouldn't be surprised if LEGO Teddy Roosevelt started offering us words of wisdom.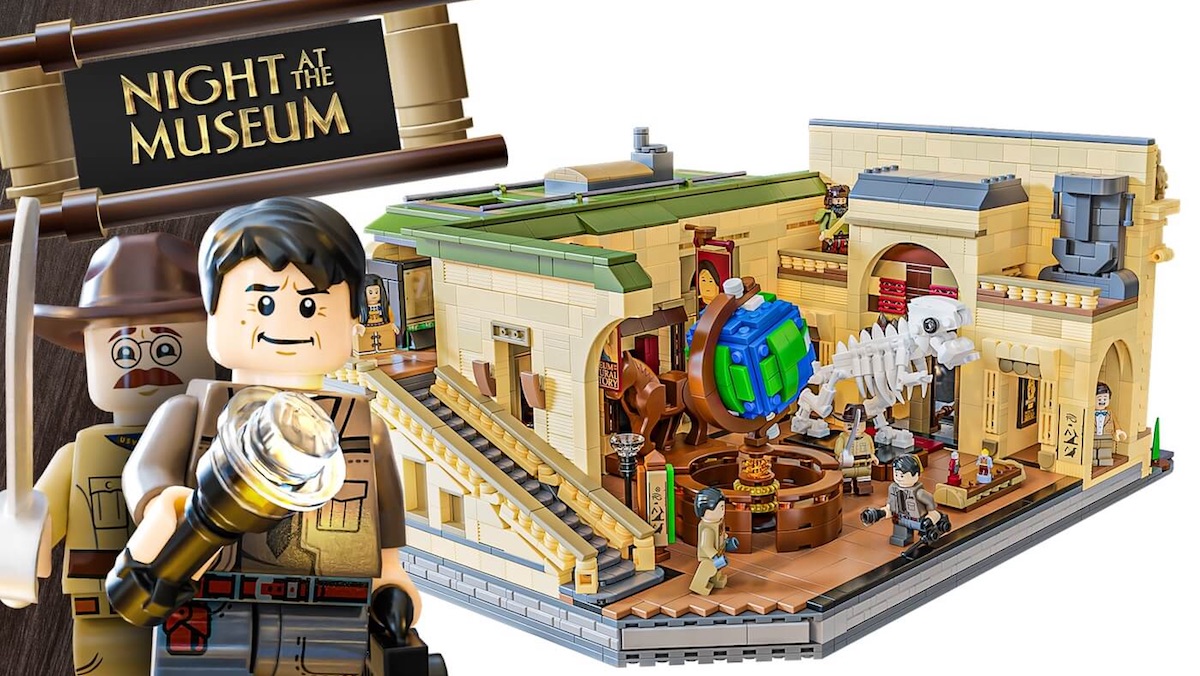 Carlierti/LEGO Ideas
LEGO Ideas lets fans and brick masters alike submit their own designs for original sets. If they receive 10,000 votes of support (and also make it past the company's legal department) they then have the chance to become real collections you can buy in stores. The program has led to some pretty incredible designs before, and the newest one is among our all-time favorites.
It comes from LEGO builder Carlierti, whose love for the Night at the Museum series led him to build a playable set based on the original 2006 movie. It features the film's most memorable characters: Larry Daley, Dr. McPhee, Theodore Roosevelt, Attila The Hunt, Jedediah the miniature cowboy, Octavius the miniature Roman general, Sacagawea, and Pharaoh Ahkmenrah. The set recreates the museum's facade featuring an equestrian statue. The design's primary room is the big entrance hall, which also has our favorite bone-chasing dino, Rexy.
Because the "American Museum of Natural History" would be too large to fully recreate, Carlierti focused on making the set fun. It includes the most important rooms and exhibits from the film, which can be separated from the main room. That way you can access Jedediah's and Octavius' miniature worlds, the tomb of the pharaoh where the magical tablet resides, and Dr. McPhee's cabinet under the big stairs. Up top, you'll also find the most delightful "gum-gum"-loving Easter Island statue.
The project is already well on its way to gaining the support it needs for formal consideration. It garnered over one thousand votes in just 24 hours, and now has at least another 600 days to get the rest.
Carlierti/LEGO Ideas
We don't think this fantastic set will take that long to get those votes. But we'll take all the time we can get. We're still looking for Ahkmenrah's Tablet. Forget bringing museum exhibits to life. We'll need it for this LEGO set.
Featured Image: Carlierti/LEGO Ideas