Comics are amazing, and we're living in an age where there truly is a comic for everyone. But when you're out and about you don't want to have to carry your long boxes or stacks of trade paperbacks with you, that's where digital comics readers come in! There are plenty of them out there, and we've selected six of our favorite apps that range from monthly subscription, big-two collections to absolutely free web comic classics, and even an amazing app from your local public library!
Hoopla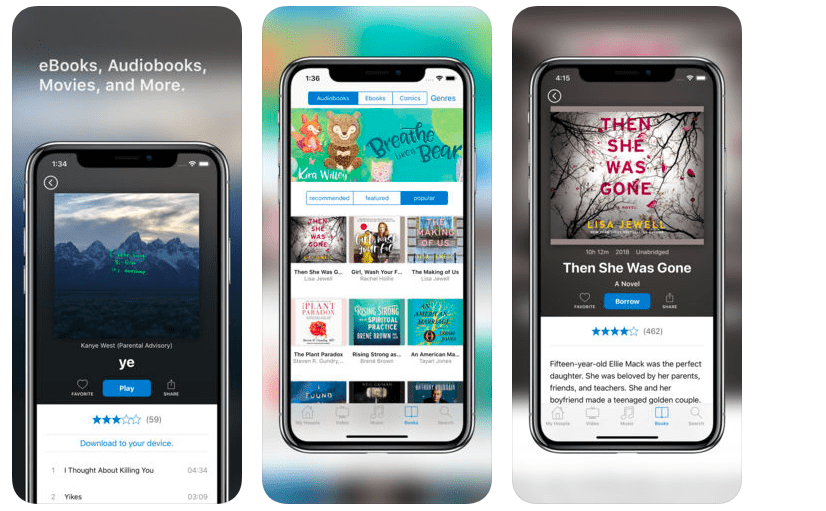 This incredible app can be accessed by anyone in North America with a library card and a participating local library (you can find if yours is included here!) Hoopla not only allows access to lots and lots of books, but also thousands of comics! That includes a ton of weekly single issue releases, classic graphic novels, and indie faves. Hoopla is easily one of the best FREE ways to get your fill of incredible sequential storytelling!
Comixology
The grandmother of all digital comics reading services, ComiXology launched in 2007 as an online comics community. The company launched a digital comics reader in 2009 and the rest, as they say, is history. For those of you who want to build a massive library of digital comics, this is the app for you. ComiXology has a massive library of books, which cover the golden age to this week's latest releases. The platform is also known for having massive sales, too, so if you want a bargain then you're in the right place. A pro tip is to always check the Kindle store, as sometimes the same comics are cheaper there, but once purchased you can read them on ComiXology also.
Marvel Unlimited
If you love Black Widow, Moon Girl and Devil Dinosaur, Cap and Bucky, and all the other characters who reside over at the House of Ideas, then you'll love Marvel Unlimited. At $9.99 a month, you have to be a Marvel diehard to grab this one, and the publisher often takes around 3-6 months to add new titles to the app. But if you're a completist and adore the tales that get told under the banner of the Marvel Universe, then you might just find yourself falling for this one.
DC Universe
The newest of our selections launched earlier this month and is DC Comics' first attempt at a digital comics reading service. Though DC Universe boasts an impressive roster of films, cartoons, and TV shows, it also includes thousands of curated comics for fans to read. If you're a newer fan who fell in love with these characters through their onscreen representation, then this app is a great way to discover the amazing stories that inspired them. DC Universe currently costs $7.99 a month, or $74.99 a year.
Comics Plus
This mix of digital comics superstore and reader is a relatively underrated platform in the battle of the comics reading apps but it's a really solid one. It differs from ComiXology as it allows readers to upload their own files to read as well as buying directly from comics publishers like IDW, Archie, and Dynamite. Comics Plus also has a rad library edition which allows you to borrow comics for free with your library card.
Line Webtoon
This comics community has taken the scene by storm over the last couple of years, with a platform not only dedicated to providing a vast collection of gorgeous eclectic reads, but also one which lets readers contribute their own comics! If you're tired of cape comics and want to discover vibrant new talent, fantastically popular webcomics, and a lot of really great manga, then Line Webtoon is the app to grab.
Images: Apple, Hoopla, Line Webtoon, ComiXology, Marvel, DC, Jamie McKelvie and Matt Wilson