To celebrate the 11th anniversary of Christopher Nolan's mind-bending film Inception, Next Vacay asked themselves: what happens when 11 major cities become Inception dreamscapes?
The film premiered in 2010 as the sixth film written and directed by the auteur. Expanding on the non-linear themes that Nolan dabbled with in Memento, the film jumps into the depths of the human mind by exploring our subconscious. Leonardo DiCaprio plays Cobb, a professional thief who steals information by infiltrating the subconscious of his targets. He receives an offer to have his criminal history erased as payment for the implantation of another person's idea into a target's subconscious. He takes the offer.
Cobb assembles a team that includes Ariadne (Elliot Page), a dreamscape architect who describes what she constructs as mazes. The film is far more than a trippy imagining of our subconscious. It also has a running theme of grief and complex, layered trauma. It presents many questions of ethics and who we are at our core.
The film also stars Tom Hardy, Cillian Murphy, Joseph Gordon-Levitt, Marion Cotillard, Ken Watanabe, and Michael Caine. A stellar cast for a film that, even 11 years later, can get a crowd talking.
Next Vacay has taken the dreamscape concept and applied it to 11 major cities from across the United States. The cities include: Los Angeles, New York, Chicago, Honolulu, San Antonio, Portland, Miami, Seattle, Charlotte, Portland, more. Of course, my fave has to be my hometown of Los Angeles. Judging from the set up, I would be living sideways and be stuck in a perpetual loop. Fun, until you have to get somewhere! But then again, it's not like you can get anywhere thanks to LA traffic, which the photo clearly lacks (so I know it's a dream!).
Below are three videos and several photos of the reimagined cities. How would you like to live in one of these?
Los Angeles

NextVacay
Portland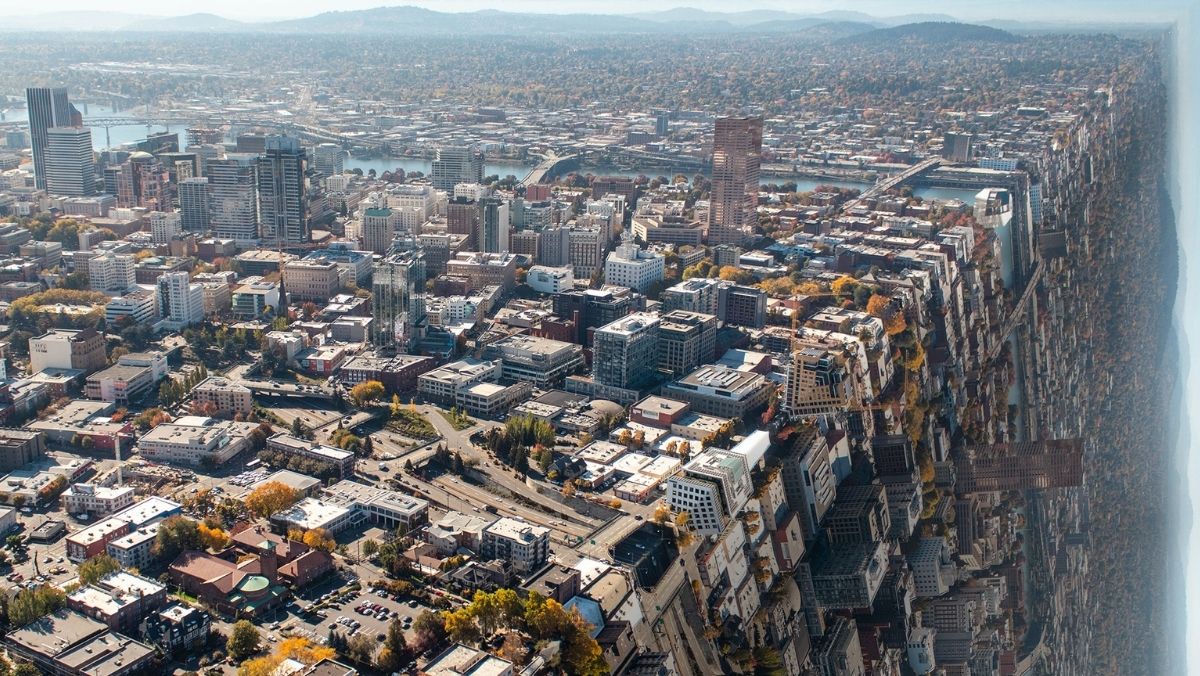 NextVacay
New York

NextVacay
Seattle

NextVacay
Charlotte

NextVacay
St. Louis

NextVacay
Chicago

NextVacay
Honolulu

NextVacay
Miami

NextVacay
Minneapolis

NextVacay
San Antonio

NextVacay