Whether you have a book or movie idea that's been percolating for years, or you've tried to sit down and write only to hit a series of roadblocks—every aspiring writer needs some direction. If you're looking to dip your toes in the water or discover something about yourself, there's a number of comprehensive approaches to learning the craft.
One example is The Ultimate Creative Novel & Screen Writing Academy Bundle, which is on sale for just $49.99. Consisting of 11 courses, and 290 lessons on all varieties of writing disciplines and genres, this affordable bundle makes becoming immersed in ideas, structures, and strategies possible for anyone.
The bundle consists of 48 hours of proven techniques for writing and publishing novels, mysteries, non-fiction books, crafting the next hot screenplay, and more. Each class can inform an aspiring novelist, screenwriter, poet, oral storyteller, or even a producer. Having a toolkit as diverse as this can only benefit an up-and-coming scribe.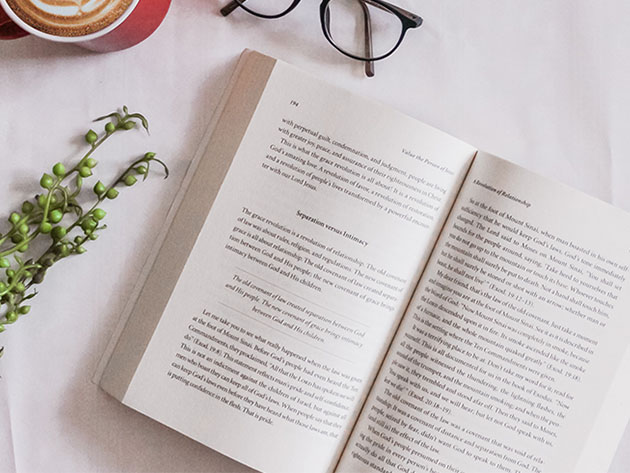 The Novel Writing Workshop included in the bundle is just one example of the many acclaimed, and well-reviewed courses available. One student named Kim wrote, "This is by far the easiest, most understandable information on writing I've ever heard. It has given me the confidence I need to get through the dreaded Act II. I am actually excited about continuing and can see the finish line."
For any writer who has ever been working their way to a breakthrough in crafting a story, Kim's reaction to their time in the workshop is undoubtedly attractive. Other courses include a Romance Writing Workshop, Screenwriting Workshop, Writing Science Fiction & Fantasy, and more.
Don't miss out on your chance to subscribe to this comprehensive and helpful bundle for 97% less than the total value of its courses and lessons. The Ultimate Creative Novel & Screen Writing Academy Bundle earned 4.5/5 stars on Wishlist and is currently available for just $49.99.
Prices subject to change.