The scariest zombies run. Though it was received with mixed reception, Paramount Pictures' World War Z did capture just how scary zombies could be. Now, years later, there's a new video game inspired by the film. World War Z: Aftermath is a co-op zombie shooter filling the niche left by titles like Left 4 Dead and 7 Days to Die. And for a limited time World War Z: Aftermath is on sale for $25.99 (reg. $39).
Played by over 15 million gamers, World War Z: Aftermath has you and a partner fighting to take back Vatican City in a co-op experience that's reminiscent of retro co-op games. You can play as new and familiar characters and fight with an all-new melee system. Upgrade your abilities with perks, dual-wield weapons, and just generally massacre some zombies. You can even fight new undead monsters. Duke it out with swarms of zombie rats and more in the next generation of zombie survival games.
What makes Aftermath feel like a real step in the right direction is the level of customization. Sure, fighting hordes of zombies is cool in its own right, but when you can also use a new class every time and customize your weapons, it makes it way more fun to replay over and over. Classes include the Gunslinger, Hellraiser, Slasher, Medic, Fixer, Exterminator, Dronemaster, and the brand new Vanguard class.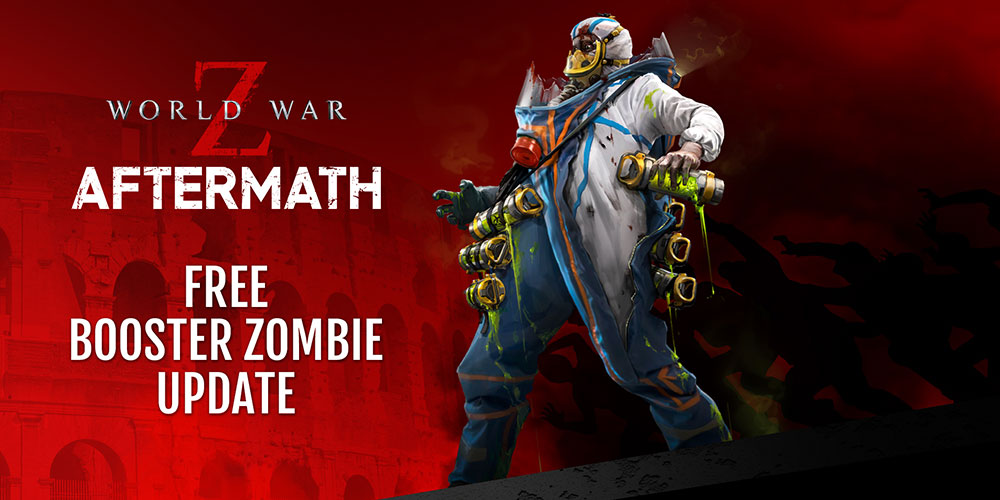 StackCommerce
For how much you can get out of it, Aftermath is pretty light on demands from your PC. Windows 10, a 64-bit processor, a half-decent graphics card and 50GB of SSD and you have yourself a game for you and your apocalypse partner to obsess over. It even has first-person mode now, and one IGN reviewer put it perfectly: "Getting up close and personal with the flesh parades you square off against adds a whole new level of panic from behind the eyes of your character. As an FPS fan, I felt right at home taking on the horrors of the apocalypse this way."
Take on the apocalypse together. Get World War Z: Aftermath on sale for $25 (reg. $39).
Prices subject to change
Featured Image: StackCommerce