Seeing a movie in a theater just feels different than watching it on the TV at home. The popcorn and the atmosphere are important, but the real deal is the screen. And the projector that makes the screen more than a really big blank square.
Turns out, you can easily make buttery movie theater popcorn at home, and the atmosphere isn't too much more than a good chair, dim light, and some snacks. You even have options for the screen and projector, too. Home theater equipment is getting more affordable, and these deals on quality home theater projectors and screens give credit to that fact. Save up to 31% and bring the movie theater magic home. Pair one of these two projectors with the right screen (or in one case, most walls), and you've got a home theater to ignore the world for.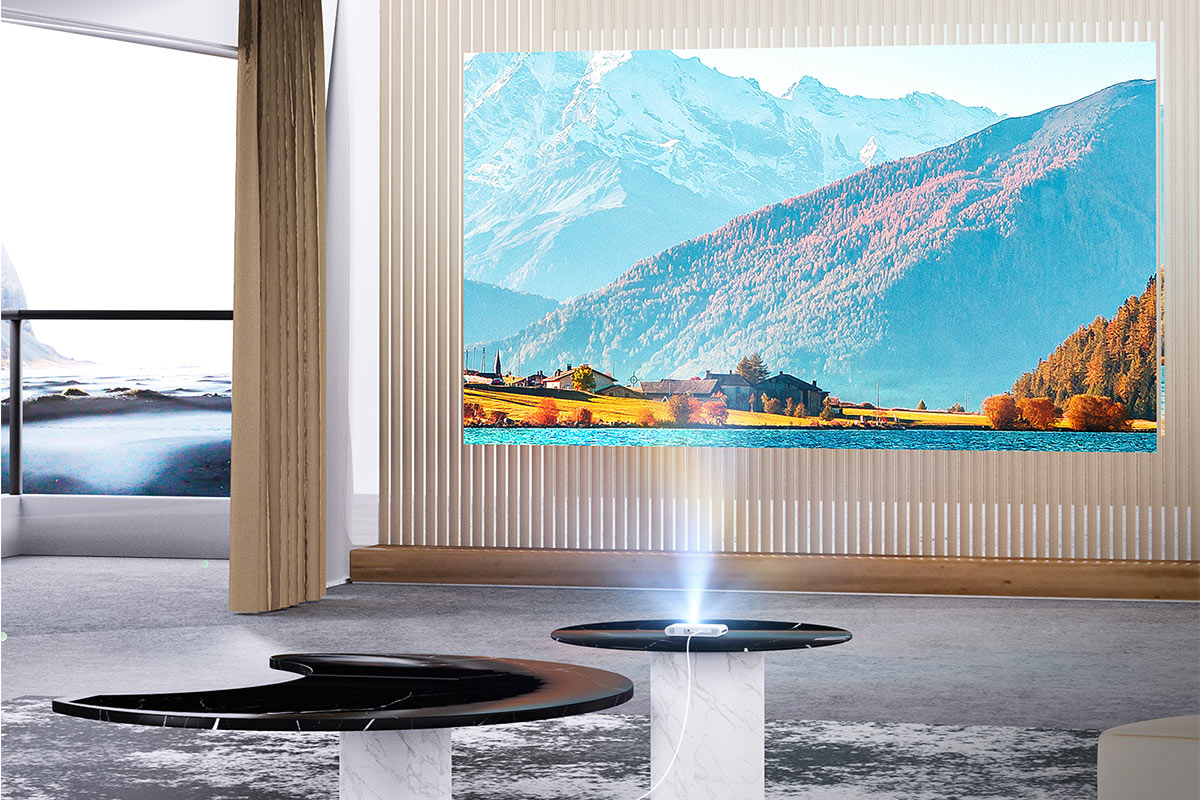 Your first option is an Indiegogo-funded mini projector that packs a significant punch. It boasts a projection brightness of 300 ANSI lumens that pairs fantastically with ambient light-rejecting screens, especially the portable 50-inch. Combine that with the cinema-grade ALPD laser and you have a movie experience that fits in a pocket.
Get a projector that fits in your backpack but can light up a wall with the Wemax Go Smallest ALPD Laser Projector for $429.99—that's 28% in savings.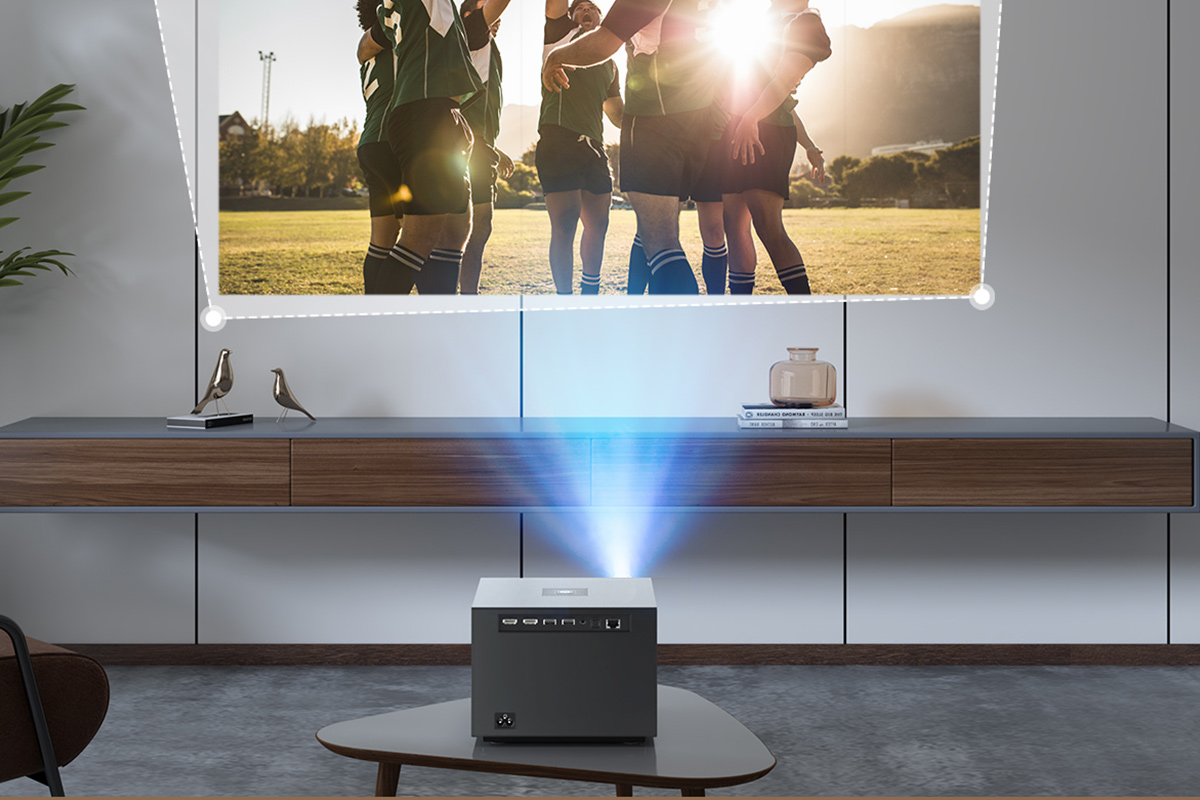 The Vogue Pro HD projector is a great match for screens 60 to 200 inches. With 1600 ANSI lumens and a 120-inch scale image, you can watch movies, play games, and look at slideshows of your pets in full theater clarity. This projector transmits at 8K resolution and lets you make your own adjustments for picture size and clarity. It also has intelligent obstacle avoidance for uneven projected surfaces.
For a huge, vibrant screen up to 200 inches, get the Wemax Vogue Pro 1080P 1600 ANSI Lumens LED Projector for $999.99 (Reg. $1199).
Projector Screens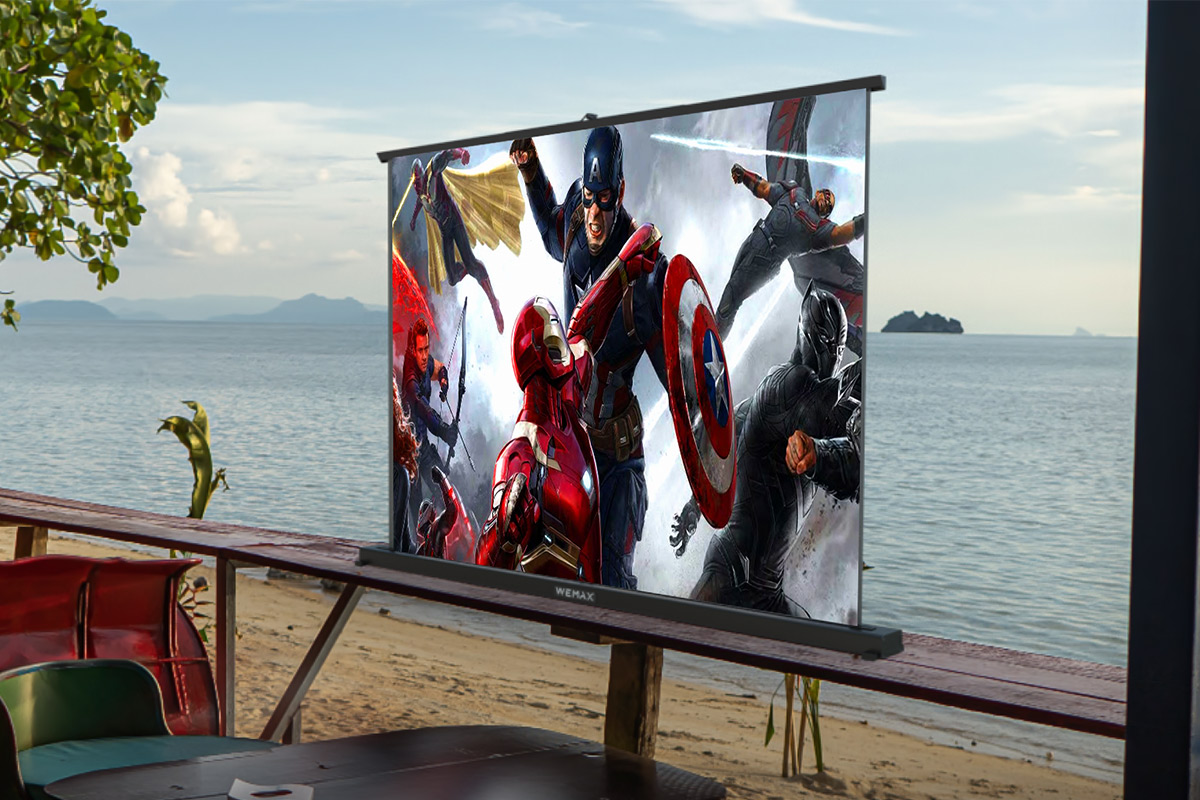 While shining a vibrant picture on the wall is fine, pairing your projector with an actual screen can really enhance the movie's magic. A screen provides the best quality and definition, as light reflection is key and any old wall just won't match the ultra-smooth, flawless appearance of the screen. But like projectors, screens come in all shapes, sizes, and portability options.
For a big, angle-defying picture, get the Wemax 100″ Rollable Fresnel Ultra Short Throw ALR Screen, on sale for $749.99 (Reg. $1099). If you want just as big of a picture with slightly fewer viewing options, but a cheaper price, you'll want to get the Wemax 100″ Rollable Ultra Short Throw ALR Screen, on sale for $549.99 (Reg. $699). Both of these are fixed-frame projection screens that resist ambient light. The main difference is the Fresnel material, which offers a crystal clear image, no matter the viewing angle. For a more flexible setup, go with the Wemax 50″ ALR Portable Projector Screen for $159.99 (Reg. $199). It's a free-standing, user-friendly screen that can be placed virtually anywhere.
Prices subject to change.