Text-to-voice software is getting more advanced every year. Just five years ago, it was remarkable when something sounded even slightly human. Now, we're getting fully synthesized Luke Skywalker voice and the ability to basically create your own audiobooks. TexTalky AI Text-to-Speech is an incredible text-to-speech converter that sounds genuinely human—and right now a lifetime subscription is on sale for $37 (Reg. $540).
TexTalky's software can convert any text into a lifelike human voice. Powered by Google, IBM, Microsoft, and Amazon, TexTalky can turn a PDF into a lecture and a book into a book you can listen to on the bus. When you buy, you get one million welcome characters at once. That ends up being around 250,000 words, bigger than The Fellowship of the Ring. After that, you get 50,000 characters monthly for life.
In terms of voices, you have a lot of wiggle room. TexTalky comes with 745+ types of voices, both male and female. It also has 128+ languages and dialects and everything is available for commercial use. Create audio presentations or videos that sound human but never require you to speak. If you work remotely, you could fix it so your coworkers never even hear your real voice. Or you could make your own podcasts even if you're mic shy. According to one reviewer, TexTalky is ideal if you want to " produc[e] realistic human voice for any field you work in."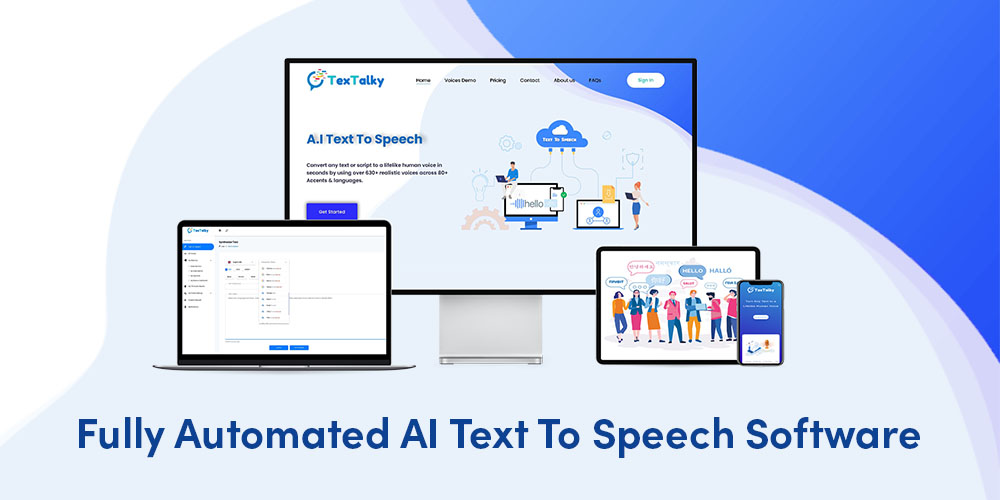 Using TexTalky is simple. There's no install process because everything is cloud-based, so all you have to do is upload your text and put on some headphones.
Reading is great, but you can listen to things with your eyes closed. Get TexTalky AI Text-to-Speech: Lifetime Subscription on sale for $37 (Reg. $540).
Prices subject to change.