For most people, your home page online is just the place you go before you start ignoring unpleasant emails and scrolling social media. But it's possible to make your homepage a useful place and combine the curated elements of social media with the simple organization of a homepage you control. Start.Me Pro Web Productivity: Lifetime Subscription is the modern homepage that puts a modern twist on old internet—and it's on sale for $49 (Reg. $100).
Start.Me has a lot in common with the pages of apps and widgets on your smartphone. You can save different bookmarks and add them as icons to your homepage for quick access. Organize your layout with the drag n' drop interface, and figure out where you go so often that it should be one of your first options. You can filter through broken, duplicate, or unused links and search through bookmarks with advanced filters. Import bookmarks from your browser, an HTML file, or any external webpage, or export them whenever you want to. All of this can be accessed from all your browsers and devices without syncing.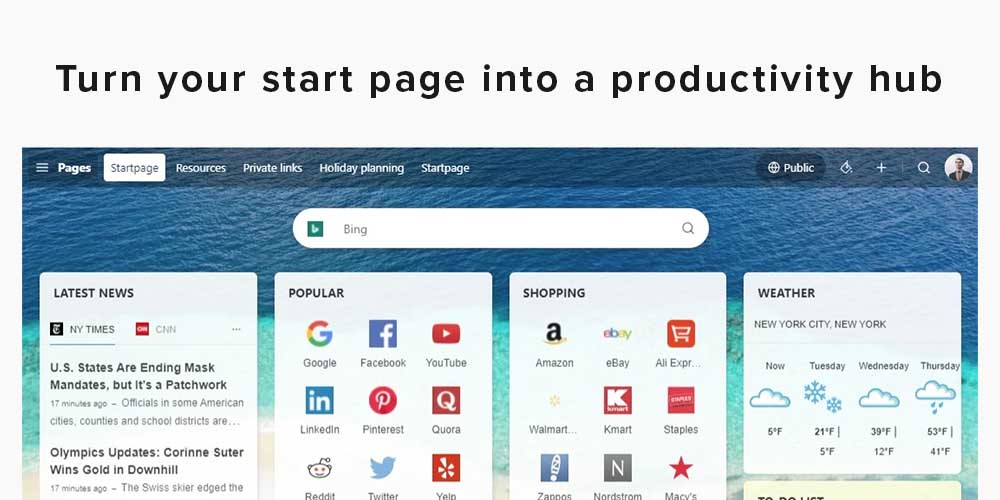 Beyond just giving you bookmarks as apps, you can further customize your dashboard with the latest news, charts, or real-time data from third-party tools like Google Analytics or Adsense. You can embed web pages right into your homepage, track your finances, get up-to-date industry news, or just check if it's raining outside. All these are set out for you, so instead of encountering information on social media, it's brought to you from sources you choose and trust. One 5-star Capterra reviewer put it simply: "It's neat how Start.me allows for customizing the design, number of columns, and colors of pages in your account, and links to your pages can be shared on the net."
If that's not enough, it also comes with a bunch of personal features like calendars and notes—and almost everything is customizable. It's a homepage that actually feels like home. Get Start.Me Pro Web Productivity: Lifetime Subscription for $49 (Reg. $100).
Prices subject to change.