The first season of Star Trek: Strange New Worlds hasn't premiered yet (it comes to Paramount+ on May 5). In fact, we only got the first teaser for the series last week. But Paramount has already cast an iconic Star Trek character for the next season. James T. Kirk will join the cast in the second season of the series. Paul Wesley (The Vampire Diaries) will play the character. Based on the first image we have of Wesley in the role, he very much looks like he's settled into the role.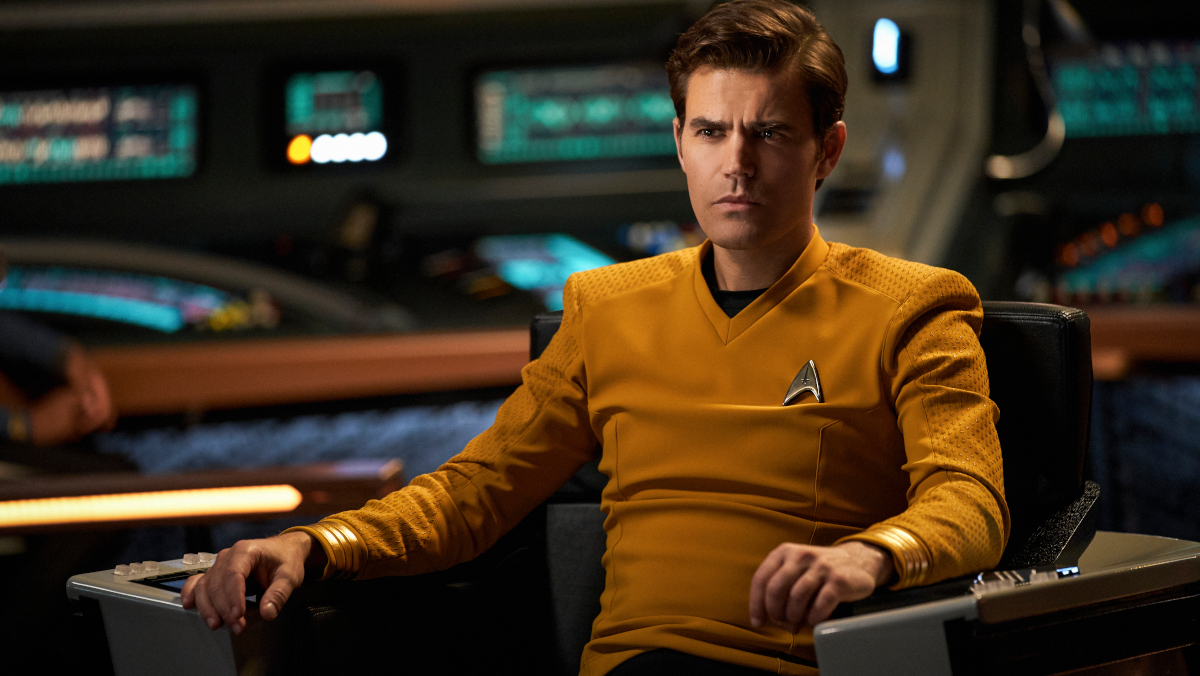 Executive producer Alex Kurtzman and showrunners and executive producers Akiva Goldsman and Henry Alonso Myers said in the release, "Paul is an accomplished actor, an astonishing presence and a welcome key addition to the show. Like all of us, he is a life-long Star Trek fan and we are excited by his interpretation of this iconic role."
Wesley follows in the footsteps of William Shatner, who originated the role, and Chris Pine.
Strange New Worlds takes place in an earlier era of Star Trek than Paramount's other series. The story unfolds in the decade before the events of Star Trek: The Original Series. And if you're like, wait a minute. So, isn't Strange New Worlds about Captain Christopher Pike's time on the Enterprise? You are correct. The series synopsis says:
Star Trek: Strange New Worlds is based on the years Captain Christopher Pike manned the helm of the U.S.S. Enterprise. The series will feature fan favorites from season two of Star Trek: Discovery, Anson Mount as Captain Christopher Pike, Rebecca Romijn as Number One and Ethan Peck as Science Officer Spock. The series will follow Captain Pike, Science Officer Spock and Number One in the years before Captain Kirk boarded the U.S.S. Enterprise, as they explore new worlds around the galaxy.
If we'll already see James T. Kirk in the second season, it doesn't mean he's already signed on to the Enterprise's crew. He did serve on other vessels, after all. We think (and hope) Strange New Worlds will still give plenty of attention and time to Mount's Captain Pike. Then eventually, if the show continues long enough, it could take us right to the beginning of Star Trek: The Original Series.
Amy Ratcliffe is the Managing Editor for Nerdist and the author of A Kid's Guide to Fandom, available now. Follow her on Twitter and Instagram.