If you work in IT, there are few things more frustrating during an average workday than explaining a tech problem over the phone with no visuals. The only thing worse is going home and seeing an email from a family member who has an even worse situation. Snagit lets you take quick captures from your screen and camera and add explanations, text, and more. Right now, a lifetime license and one year of maintenance for this time-saving software are on sale for $39.99. (Reg. $62.)
There's a lot of room for confusion in an email thread. There's even more on a phone call. Snagit lets you capture your computer screen and share information using visuals, text, and other elements, so you don't have to suffer through telephone tech support.
Capture your desktop, a specific region of it, a window, or a scrolling screen so you can pinpoint specific problems and show how to find them. For example, you can take a screenshot of an entire page, even if you have to scroll to the bottom to show someone where the button they ignored is located. You can also record your camera or your desktop to show the process of solving a problem. That means it gets solved the first time. And if it comes back up, send over the same video.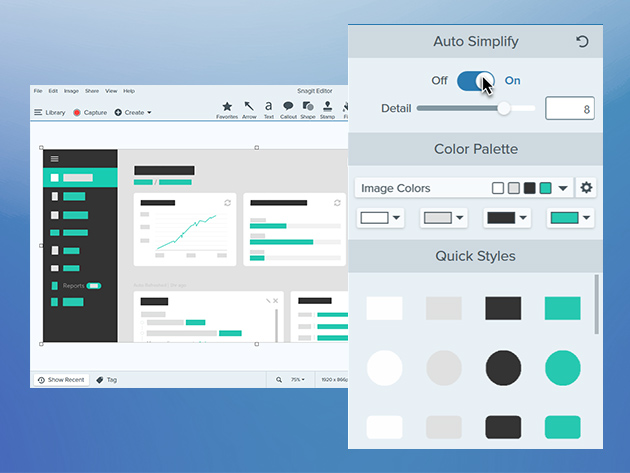 Snagit has features in place that save you from making 50 attempts to record yourself doing a "Forgot Password" prompt. For example, Snagit has a built-in video trimmer, so you can just cut out unwanted sections instead of re-recording the whole process. You can also turn short clips into GIFs! That's why one TrustRadius reviewer gave Snagit a 10 out of 10, calling it "The best image capture tool available."
Save yourself some time and get a tool that makes long meetings unnecessary, tech support calls work, and life a little easier. Get Snagit 2022: Lifetime License + 1-Yr Maintenance on sale for $39.99 (Reg. $62).
Prices subject to change.