If you live in a dorm or rent a room, then you know how limited space can get. That's why solutions like this folding desk can certainly come in handy. But if you really want, or need, discreet decor for your surroundings, consider this Minimalist LED Corner Floor Lamp from Lamp Depot. For a limited time, it's just $74.99 (50% off).
This beautifully designed, space-saving lamp fits perfectly in the corner of your living room, dining room, bedroom, office, or anywhere you'd like to save space. It features soft-white, integrated LEDs that will provide hours of customized illumination, and they're much easier on the eyes than direct lighting.
Along with visual discomfort and eye fatigue, direct lighting creates an uneven ambiance in your house. It can also cause glare on computer screens and televisions. Investing in a color-changing lamp like this one can actually increase your visual comfort by adding a soft, pleasant glow.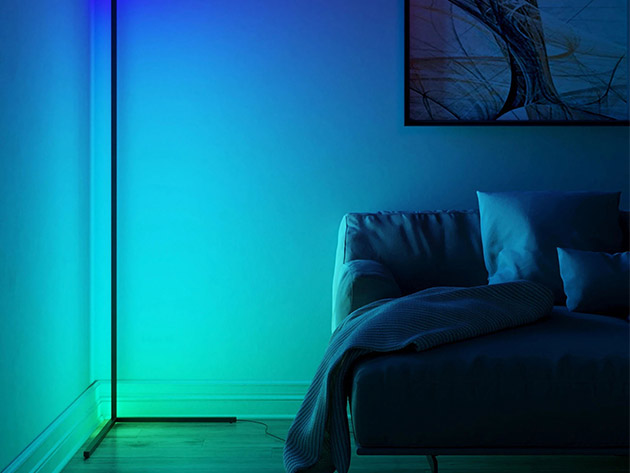 The easy-to-use remote control makes it simple to shuffle through over 16 million colors and 300+ multicolored effects to find your perfect lighting. According to reviews, it's "easy to set up and looks great. The color wheel control is fun and intuitive. Thinking about buying another one for the other corner!"
Complete with quality metal finishes and a weighted rubber bottom to ensure safe placement, the high-end design will make a big impact without dominating your space. Ideal for decorating, or just illuminating surrounding areas, this light is great for reducing glare or softening the mood.
So, if you want to create an elegant atmosphere without taking up much space, you should take advantage of this flash deal through Nerdist before it's too late. Get your Lamp Depot Minimalist LED Corner Floor Lamp for just $74.99 (reg. $149), a savings of 50%.
Prices subject to change.
Featured Image: StackCommerce