Fans of Rick and Morty, rejoice!
Today Squanch Games announced that Trover Saves the Universe, from Rick and Morty co-creator, Justin Roiland, will launch on PlayStation®4 and PlayStation®VR on May 31, 2019. If you have no idea what we're talking about then check out the absolutely bonkers trailer to get a taste of what's to come.
The official description is the only way to truly understand what you're getting yourself into:
"Your dogs have been dognapped by a beaked lunatic named Glorkon who stuffed them into his eye holes and is using their life essence to destroy the universe. You're partnered with Trover, a little purple eye-hole monster who isn't a huge fan of working or being put in the position of having to save the universe. Only you and Trover can save everything in this bizarre comedy adventure filled with combat, platforming, puzzles, and morally questionable choices.
See how the best intentions can go horribly awry. Control Trover's movements, but not his mouth. He's got a lot to say about what's going on in the game. Travel the cosmos to experience a variety of weird alien planets and bizarre characters with big personalities. Upgrade Trover AND YOURSELF with new abilities to (hopefully) defeat Glorkon while evading awkward situations."
We… truly have no words. Except that we suddenly have an intense craving for a box of Eyeholes… They melt in your mouth, you know. But really, it looks like another radical romp from one of the minds behind Rick and Morty, and if the handy gif didn't explain it well enough then we better reiterate that not only will you be able to play this on your normal PC or PS4 but you can also save the universe in virtual reality with the PS4 VR.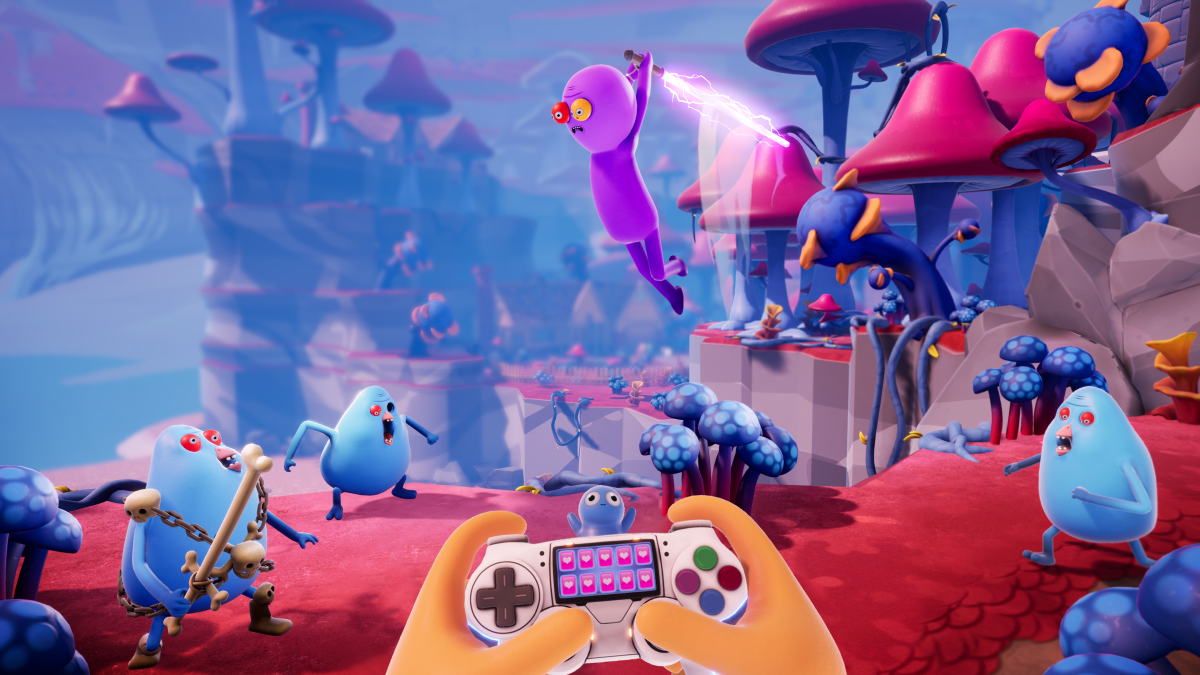 Trover Saves the Universe will launch on PlayStation®4 and PlayStation®VR on May 31, and for PC via Epic Game Store and Steam on June 4.
Images: Squanch Games