A good portable power bank can be the difference between a stressful day pining after power outlets and a nice, relaxed one using your devices like normal. Long days on the road, away from a convenient outlet or out in nature, shouldn't mean also losing the ability to charge your devices. That's where these portable power banks from Chargeworx come in. Nerdist fans can now score four deals on Chargeworx power banks, all of which are on sale for over half off!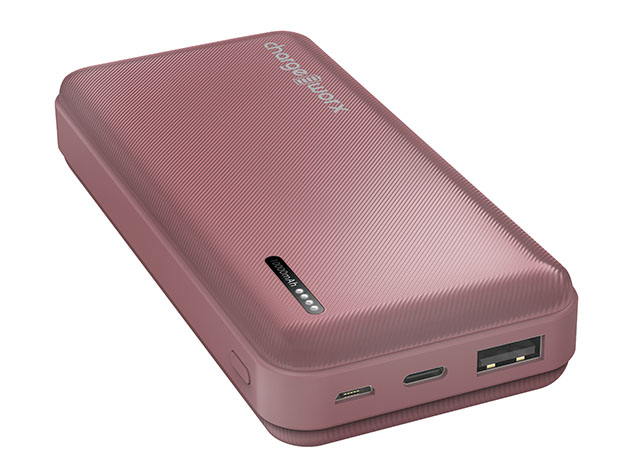 StackCommerce
This 2-device portable power bank is powerful, compact, and a delightful ash rose color. With a 10,000mAh battery, you have enough juice in there to give yourself 75 hours of extra charging. This power bank holds nearly twice the capacity of a MacBook, so you'll have plenty of power to recharge your phone a few times completely. The slim design makes this one perfect for travel.
Get the Chargeworx 10,000mAh Dual USB Slim Power Bank (Ash Rose) for $18.99 (Reg. $39), a savings of 52%.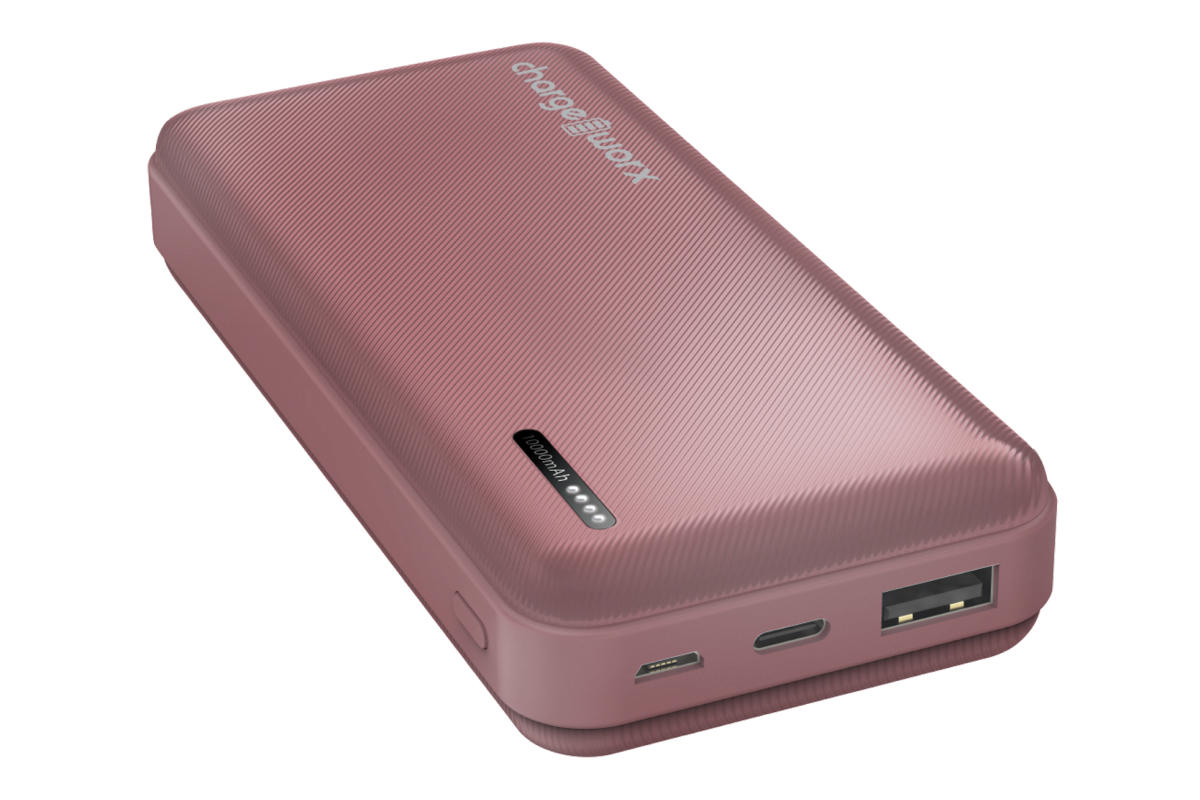 StackCommerce
This powerful portable battery is compact, barely thicker than the Slim version, but just as powerful. Two USB ports allow you to charge multiple devices at once. So, if you're stuck on a plane without outlets, you won't have to choose between charging your phone or your tablet. The LED indicator also will tell you how much battery is left on your charger, taking out the guesswork of knowing how many more times you can recharge your phone.
Get the Chargeworx 10,000mAh Dual USB Compact Power Bank for $23.99 (reg. $53), a savings of 55%.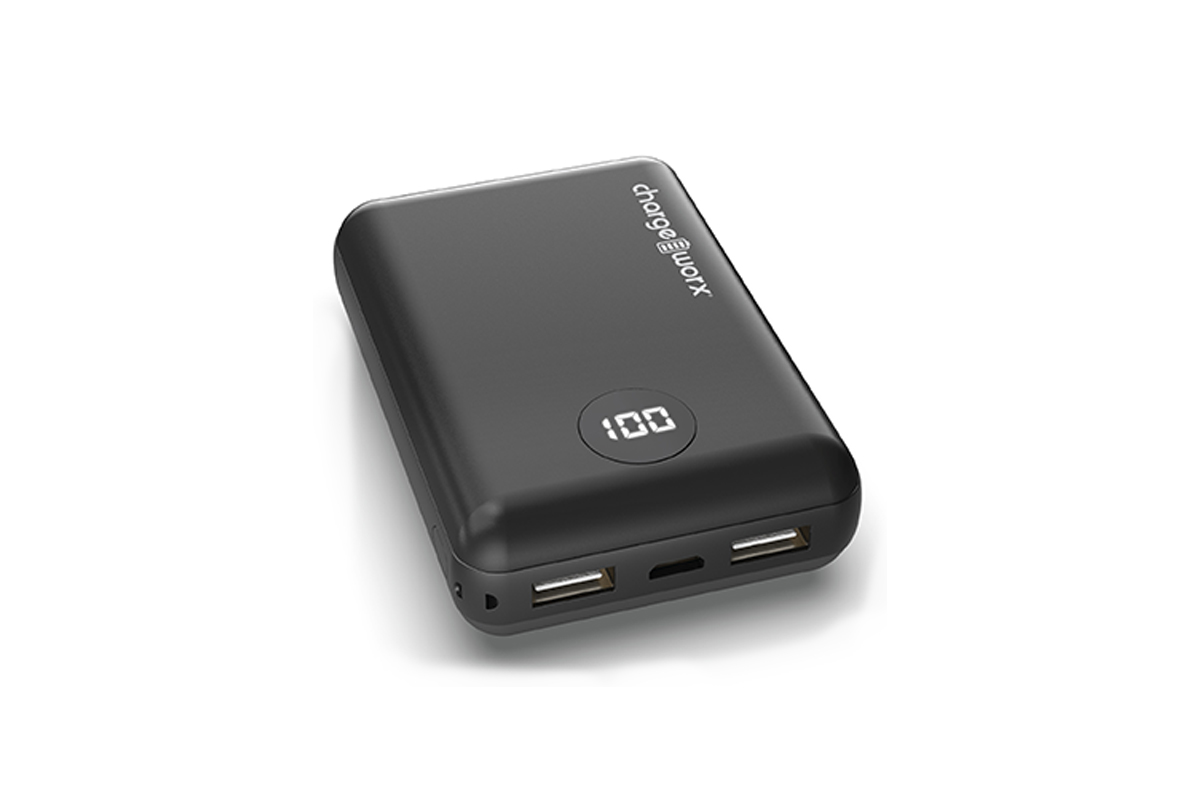 StackCommerce
As strong as its siblings but with one extra USB-C port, this little portable charger is worth it. Matte black and roughly the height and width of a credit card, this charger is ideal if you need to juice up multiple devices at once. Despite all that power, its diminutive size allows you to fit it in your pocket without anyone noticing. And when you're done charging, simply hit the button to turn the power bank off to conserve power.
Get Chargeworx 10,000mAh Triple USB Power Bank for $28.99 (reg. $59) a savings of 51%.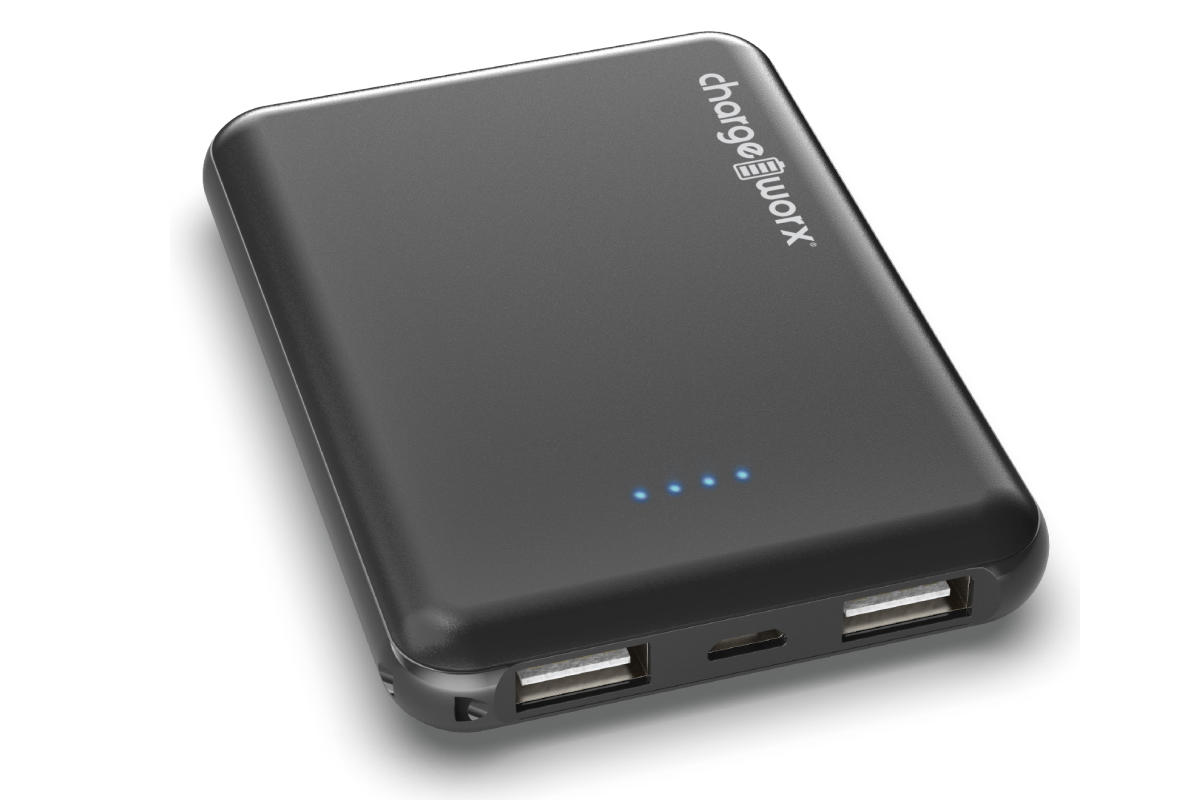 StackCommerce
Barely thicker than a credit card, this portable charger has a battery big enough to recharge most iPhones twice. The 5,000mAh battery gives you around 35 extra hours on your devices, which you can provide to two devices at once. That means you can charge your phone and any other USB device simultaneously. This power bank's size makes it a straightforward choice if you're in need of something discreet
Get the Chargeworx 5,000mAh Dual USB Power Bank for $22.99 (reg. $49), a savings of 54%.
Prices subject to change.