Once you have an Apple Watch, you kind of want to take it everywhere. Suddenly you can know how fast your heart was actually beating after that short flight of stairs or whether that email you just got is worth ignoring for a few more hours. You can take your watch everywhere, so you should also make sure you can charge it anywhere. The 2-in-1 Portable Apple Watch Charger is a double-interface charger that can charge your Apple Watch from almost anything—and right now it's on sale for $18.99 (Reg. $34).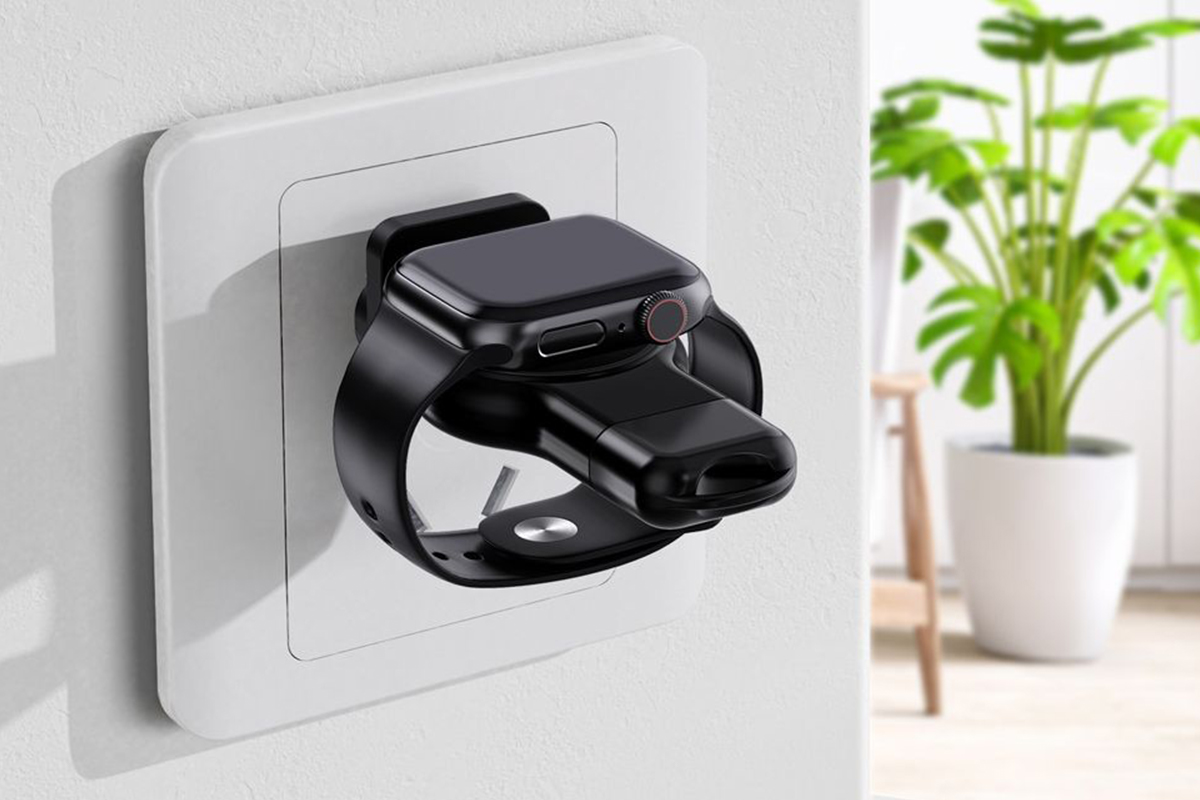 Your Apple Watch deserves a charger that is just as portable and convenient as it is. That's what you get with this 2-in-1 device. This little charger is only 2.2 inches long and 1.6 inches wide. It's small enough to fit in your pocket, but big enough to comfortably connect to charging ports without needing to keep your Apple Watch at a weird angle. This charger comes with connections for Micro USB and USB, so you can hook it up to pretty much anything that charges.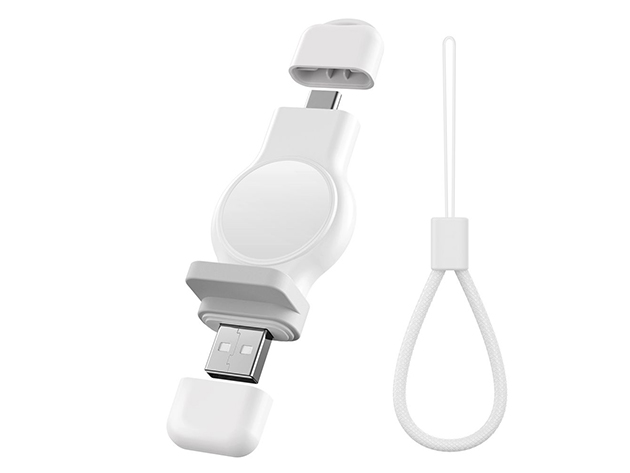 Good, portable chargers need to be pretty durable. This one is designed to stand up to repeated travel wear and tear, made of long-lasting ABS plastic that you should be able to put a few miles on. The string that's included also means you can give yourself a little power cord keychain. Or you can hang it from a bag—whatever you want. Even if you're working from home, having a portable charger already packed and on hand is important for when you finally step outside again. Chargers are still one of the most forgotten items for regular travelers, so it's not going to be easier if you haven't left the house in two days.
Give your Apple Watch a charger that's as portable and convenient as it is. Get the 2-in-1 Portable Apple Watch Charger on sale for $18.99 (Reg. $34), a 45% discount, for a limited time.
Prices subject to change.