It's rare that two perfect things meet and form something greater than the sum of their parts. However, that's exactly what happens every single time a themed pinball cabinet comes into being. For years, retro gaming has seen an uptick in popularity—and that's never been more evident than these three pinball cabinets. Now you can finally get a Marvel Pinball cabinet, a Star Wars Pinball cabinet, or an Attack from Mars Pinball cabinet for $749.99 each.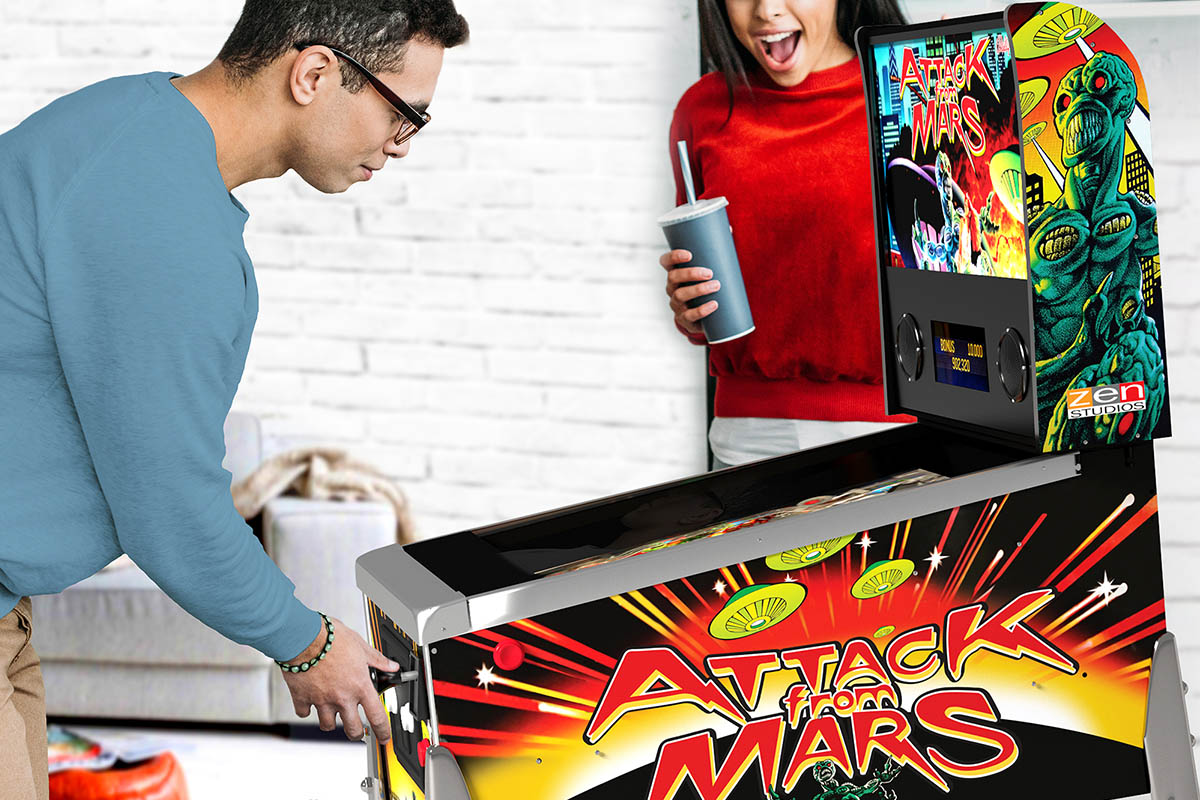 The Marvel Pinball cabinet is a work of art. This digital cabinet features 10 familiar characters and titles: Spider-Man, Civil War, Wolverine, X-Men, Thor, Marvel's Women of Power-A-Force, Ghost Rider, Venom, Fantastic Four, and Fear Itself. No quarters are required to play this awesome cabinet with built-in haptic feedback, an accelerometer, nudges, and tilts. One Walmart reviewer called it "a blast to play," and just looking at it, it's easy to see why!
It's time to see that Old Ben wasn't just a crazy wizard; he was a pinball wizard too. This Arcade1Up Star Wars licensed cabinet includes some more familiar names, titles, and locations, some of which you might be seeing in the upcoming Kenobi series: Boba Fett, A New Hope, Ahch-To Island, Battle of Mimban, Darth Vader, Masters of the Force, Star Wars Rebels, Han Solo, The Force Awakens, and The Empire Strikes Back. With the same haptic feedback and two playfield knockers, this retro cabinet is from a more civilized age.
The Williams Attack from Mars is another all-in-one cabinet. It's digital, so you can switch the back from Attack from Mars to Junk Yard to White Water or any of the seven other legendary titles. See some vintage media on a retro game and make the immersion complete.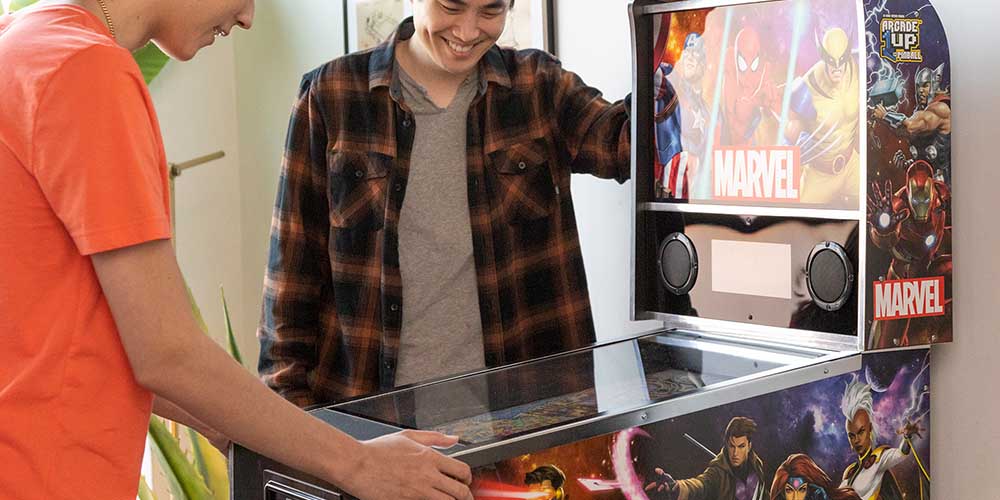 Each of these cabinets is officially licensed from Arcade1Up, who specializes in creating arcade video game replicas that have some of the joys of modern technology integrated. There's isn't a twist, these Marvel, Star Wars, and Williams Attack from Mars Pinball cabinets are all on sale for $749.99 each.
Prices subject to change.