Even if you love it, editing photos can be exhausting. There's only so many times you can switch out a background or wipe away little blemishes before it goes from art to a chore to a punishment. If you aren't enjoying it, your work will likely suffer. And if the tools aren't improving to help you, then you're just stuck doing the same thing. Pixlr Premium uses AI to do a lot of the little rote tasks of photo editing for you in a few clicks, and it does a fantastic job. For a limited time, you can get a two-year subscription to Pixlr Premium on sale for $39 (Reg. $191) and finally stop hating the sight of the lasso tool.
If you're working on a big project, it can take weeks to edit a full gallery of pictures. So much of that time is spent doing a lot of the same tasks on repeat through an album. Make a sunset prettier, make a collage, delete a pimple, then turn the whole deal into a pamphlet. Pixlr can do a lot of those tasks practically instantly.
Drop a photo into the editor, scroll through thousands of overlays, apply filters, create a collage with any of the premade templates. You can even use the AI tool to remove a background and replace it with another. The wedding may have taken place in Alaska in December, but you can throw a sunset in there with no problem. And the heal tool can let you remove your cousin's friend who crashed.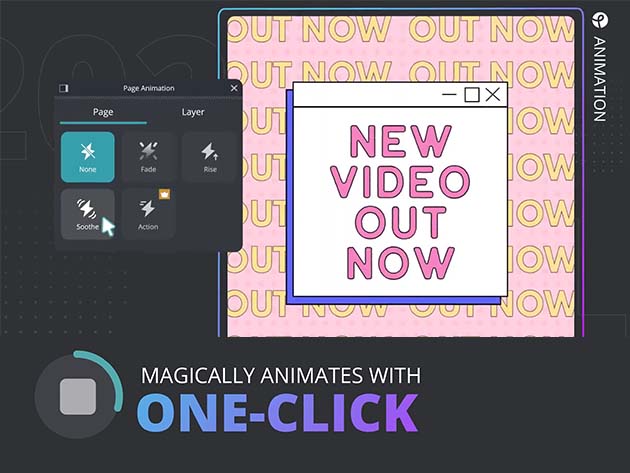 StackCommerce
Edit one photo at a time or set up batch editing to make changes to up to 50 photos at once. Edit your whole gallery from a drone flight or a single stock photo for your website. Add some flavor with thousands of stickers and icons or thousands more decorative texts. For individual photos, you have a ton of options for editing. As one Capterra reviewer wrote "The advanced tool has almost everything you would need in a photo editor tool. Very close to Photoshop."
Pixlr is great for professionals or hobbyist photo editors. On g2, a reviewer noted that the "interface is straightforward to use and understand. I like the clear, colored buttons and the ability to add layers to a photo file." An editing program that doesn't require training but can use professional knowledge, Pixlr meets you where you are.
Edit photos with software that actually helps. Get a Pixlr Premium: 2-Yr Subscription on sale for $39 (Reg. $191).
Prices subject to change
Featured image: StackCommerce