If you spend long enough on the internet, you'll start to collect emails. You might have one for work, one for social media, one for a side hustle, and one for all your streaming services and home. That's a lot to manage, and just keeping all those passwords in order is a whole task. Mailbird is a simple email manager that can save you time and stress, and for a limited time, a lifetime subscription is on sale for $39 (Reg. $79).
Mailbird consolidates your various email addresses into one unified inbox that lets you switch accounts seamlessly. When every email is important, even just one missed communication can mean a lost client or a missed payment. Mailbird gives you one place to check for all your mail so you can scroll and respond without wasting time and switching tabs between mailboxes.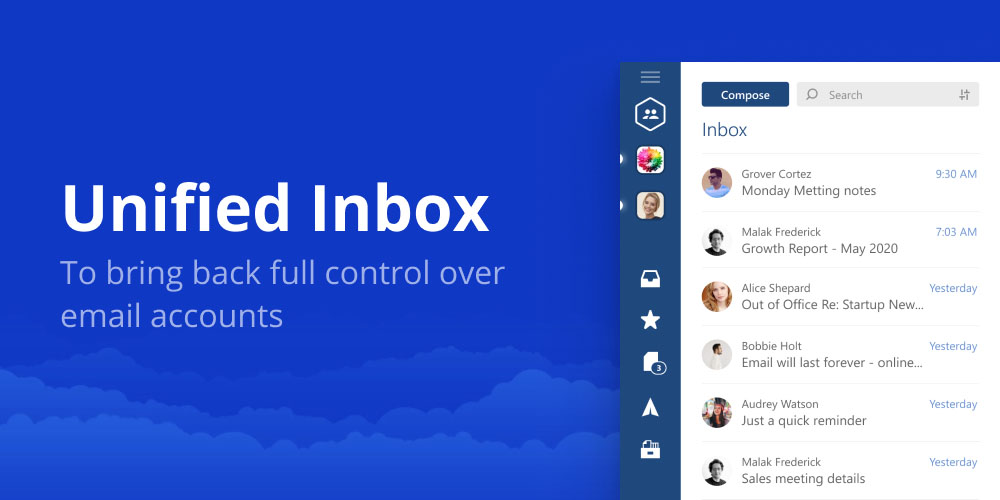 Make your inbox your own with a customizable layout, including free color themes. Integrate apps like Facebook, Twitter, Whatsapp, Dropbox, Google Calendar, and more to turn your inbox into a single hub where you get everything done. On your own, Mailbird is a huge timesaver. As a team, it can be the difference between productivity and becoming someone's involuntary tech support.
As one Software Advice user wrote, "When my team first switched, we were able to import all the email settings from the other mail program we were using. Setup was instant!" You don't even have to figure out your settings again because they're transported over.
Mailbird works with Windows 7, 8.1, 10, and 11, and setting it up is a breeze. Connect your emails, set up custom notification sounds, and even use the speed reader to rock through your emails faster than ever. It also has a dark theme because you can only spend so long looking at a glaring bright screen.
Unify your inbox and stop letting your emails get buried. Get a Mailbird: Lifetime Subscription on sale for a limited time for $39 (Reg. $79).
Prices subject to change.