While Mac and Windows fight for top billing, Linux just keeps chugging away with improved security, control, and user interface. As useful as Linux is, learning to use it can be a task, and it doesn't exactly walk you through it. That's why the Complete 2022 Linux Certification Training Bundle can teach you how to use Linux, starting from the basics and moving into the core functions you'll be using. For a limited time, it's on sale for $69 ($3,540 value).
This bundle teaches you to use Linux for security, coding, administrating a server, and other IT-related functions that have a ton of native software with Linux. Between the software and the speed you can perform tasks, it's not really surprising that this is literally the "most loved" OS on Stack Overflow, with 83.1% of devs using Linux saying they want to continue working with it.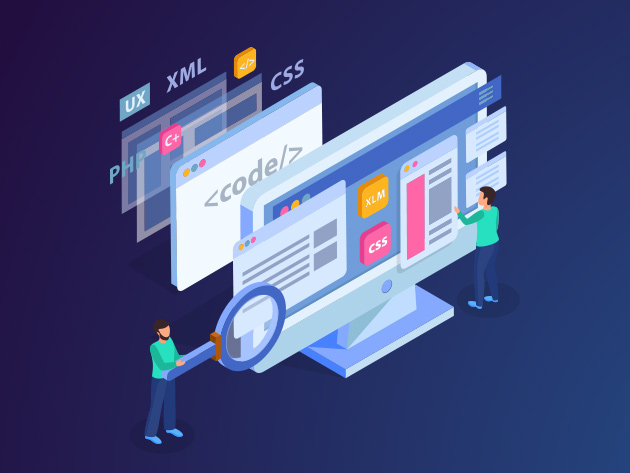 This bundle has a starting point for everyone. If all you know about Linux is that it exists, you'll have a course to begin with. "Linux for Beginners" is two hours long and helps you get started even if you've never installed the OS. You'll learn the core theory and principles behind the OS and how the graphical user interface works. That's pretty much where you run everything, so from there you can really get going.
Once you've finished the beginner course (or skipped it because you've already got a little experience), you can jump into the focused instruction courses. Courses like "Linux Security Techniques," "Linux Shell Scripting: Basics," and "Becoming a Linux Server Admin" are more advanced explorations into what you can use this OS for. You'll learn to monitor security threats to your system, build the UNIX architecture, and write and execute debug Shell Scripts.
Once you've got the basics down, you can take any of the advanced classes that are led by professionals from iCollege. iCollege provides some of the best tech instruction in eLearning, and that is evident in courses like "Red Hat Enterprise Linux 8" and "LPIC-2 Linux Engineer (201-450)."
Linux has been among the favorite operating systems for tech workers for years, and you can learn to use it the same way. Get The Complete 2022 Linux Certification Training Bundle for only $69—that's 98% off.
Prices subject to change.