Life never lets you stop learning, so you might as well live your life while learning something useful! And we don't mean killing time in a Wikipedia or YouTube rabbit hole. With the Lifetime Subscription Bundle, you'll get a two-part membership to uTalk and StackSkills. Learn six new languages, hundreds of new skills, and lead a life full of learning for $49.
Languages are some of the most practical skills you can pick up. They let you build new relationships, think in new ways, learn about different cultures, and even skip subtitles in movies. uTalk has over 140 languages for you to choose from, including Japanese, French, and Ukrainian. uTalk is great for language learners of all kinds.
There are 60 different learning topics and over 180 hours of learning to experience. uTalk works offline, so you aren't locked to an internet connection when you want to practice your German, and there's no time limit for when you want to pick your languages.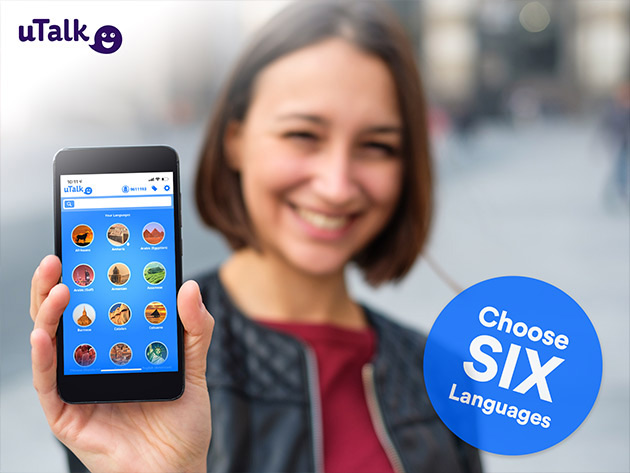 Languages are one skill, but if you want to broaden your horizons even more, then check out StackSkills. This online learning platform gives you access to over 1,000 awesome online courses on everything from coding to marketing to self-improvement.
The range of topics is massive, and the quality of instruction is consistent and excellent. If you want to learn something but don't want to be chained to a desk dozing into your empty notepad, then StackSkills is where to be. Fifty new courses are added every month from over 350 experienced online instructors. You can track your progress, get certifications, and learn things you can actually use in the real world. You can even learn to code and get a leg up in industries like video game design.
Get The Language Learner Lifetime Subscription Bundle ft. uTalk for $49 (Reg. $1819).
Prices subject to change.