As the heat of summer turns into the chill of fall, it can only mean one thing: All the cool Halloween stuff is starting to pop up in retail locations around the country. What's better, stuff featuring some of our favorite spooky pop culture characters. And of course, some of the greatest Halloween icons of all time are the Disney Villains. Ever since Snow White faced off with the Evil Queen, Disney has given us the crème de la crème of big screen villainy. And each character a perfect fit for the Halloween season.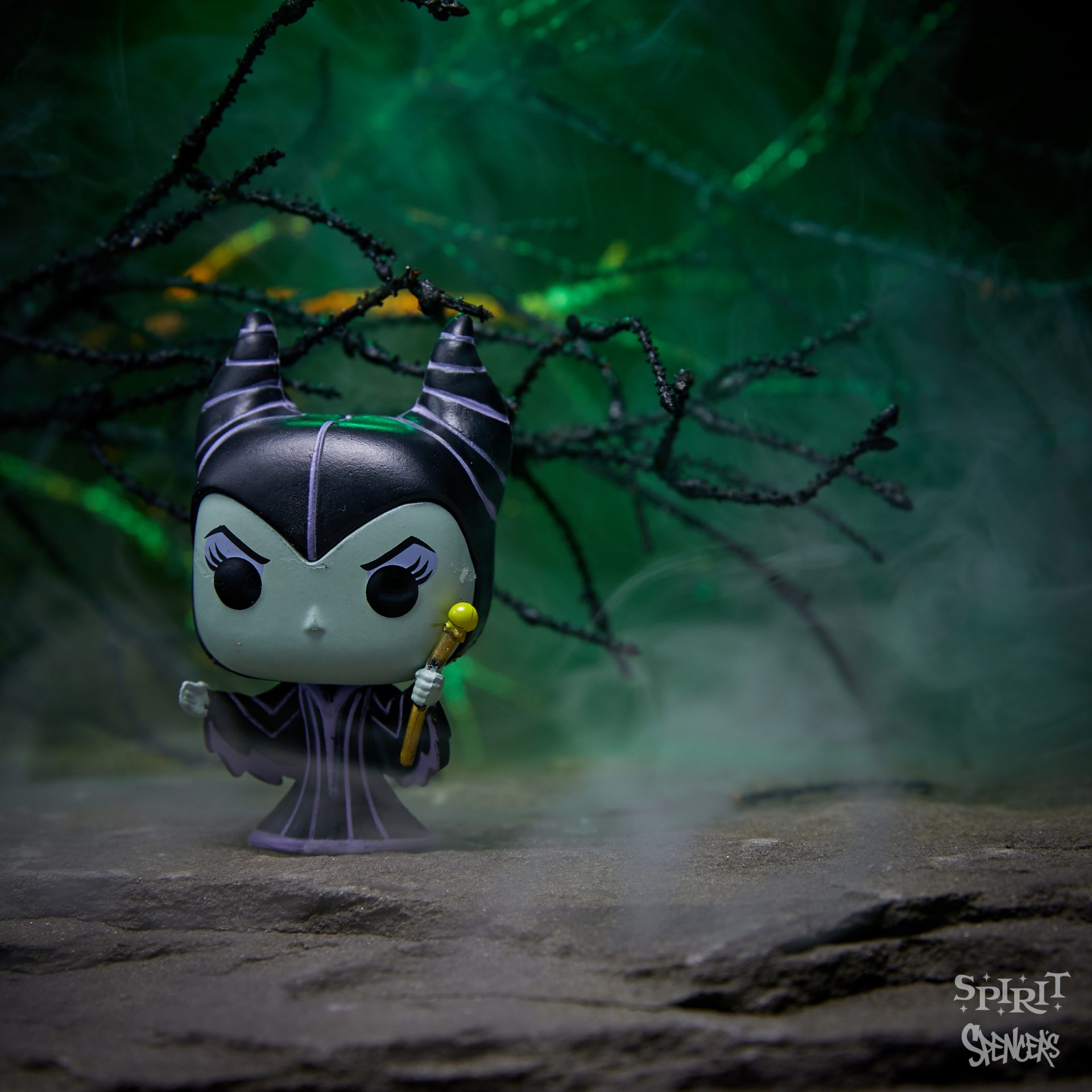 Funko
Now, the good folks at Funko, together with Spirit Halloween and Spencer's stores, are unveiling two new FunkO's breakfast cereals. These give fans of Disney's most dastardly scoundrels a reason to celebrate in style. These new additions showcase two huge Disney icons: Sleeping Beauty's Maleficent and Hades, Lord of the Underworld from Hercules!
Funko
These two legendary baddies will not be alone of course, as Funko and Spirit Halloween Stores are teaming up to bring out six of Disney's most famous and terrifying villains with their own cereals. All are here just in time to get everyone in the Halloween spirit.
Funko
Each FunkO's cereal box comes with a Pocket Pop! of one of the characters. Maleficent and Hades are joining two already announced Disney icons: Ursula the Sea Witch from The Little Mermaid and the Boogie Man himself Oogie Boogie from The Nightmare Before Christmas. The other two Disney villains to get the FunkO's treatment are to be revealed at a later date.
Funko
Fans who purchase one of these new FunkO's cereal boxes can then decide if they want to test out the spooky colored goodness, or just keep the box intact and displayed on their shelves as a Funko collector's item.
The new Maleficent and Hades Funko Pop! cereal will be available for pre-sale with a ship date of October 9, 2019. You can pre-order both of them now at Spirit Halloween and Spencer's.
Images: Funko