There's no better time to get yourself a drone than tax season. What better way to use your return than on a gift that returns to you with the press of a button? The Foldable HD Dual Camera Mini Drone is a compact, zippy little drone that is an excellent time for long-time flyers and new pilots alike. Right now, it's also on sale for $74.99.
This little drone is surprisingly dense with features. It has a long-lasting battery to keep you airborne for 15-20 minutes. That's much longer than most quadcopters this size and within this price range. The fact that you can buy extra batteries to charge and extend your flight whenever you need is just a bonus.
You can get a live HD view from two different angles when you're in the air. First, you have a 4K sensor with 90 degrees of manual adjustment in the front. That means you can stay floating in one stable position and still look around. For a vertical view, you also have a bottom-facing HD lens, which shoots a crystal-clear shot straight down, perfect for seeing just how high 100 meters up feels. Plus, this drone has a flight range of about 300 feet — that's nearly the entire length of a football field!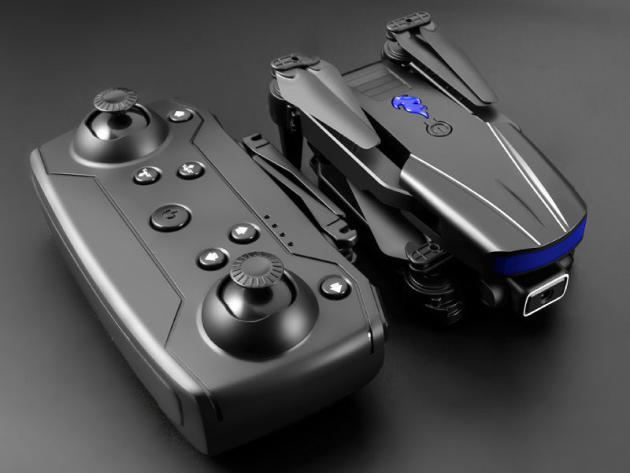 For flight controls, you can choose from the controller, the app, or you can use both simultaneously. The app gives you a live view through your drone's cameras, and the controller is great for quick maneuvers. Bold flyers don't even need to beware with the three-sided obstacle avoidance system that will help protect your quadcopter from any lapses in judgment.
Finally, when you finish flying, hit the one-click return and watch it come back to you like a nice, loyal little bird. Or go off and become one tiny point of light in a Pokémon battle in the sky!
Get the Foldable HD Dual Camera Mini Drone on sale for $74.99 (Reg. $80).
Prices subject to change.