If you're obsessed with Back to the Future, then you probably get nostalgic when it comes to the flux capacitor. Of course, you're probably also wondering why Marty McFly's parents don't recognize their son as the guy who set them up in high school, but that's a separate discussion.
The famous flux capacitor was the core component of that DeLorean time machine, and now you can build your own working device! "Working" is not a strict term here. In other words, you might not actually be able to time-travel with this device. The good news is with this limited-time offer, Nerdist will drop the cost on this special kit from the regular price of $64 to just $54.99.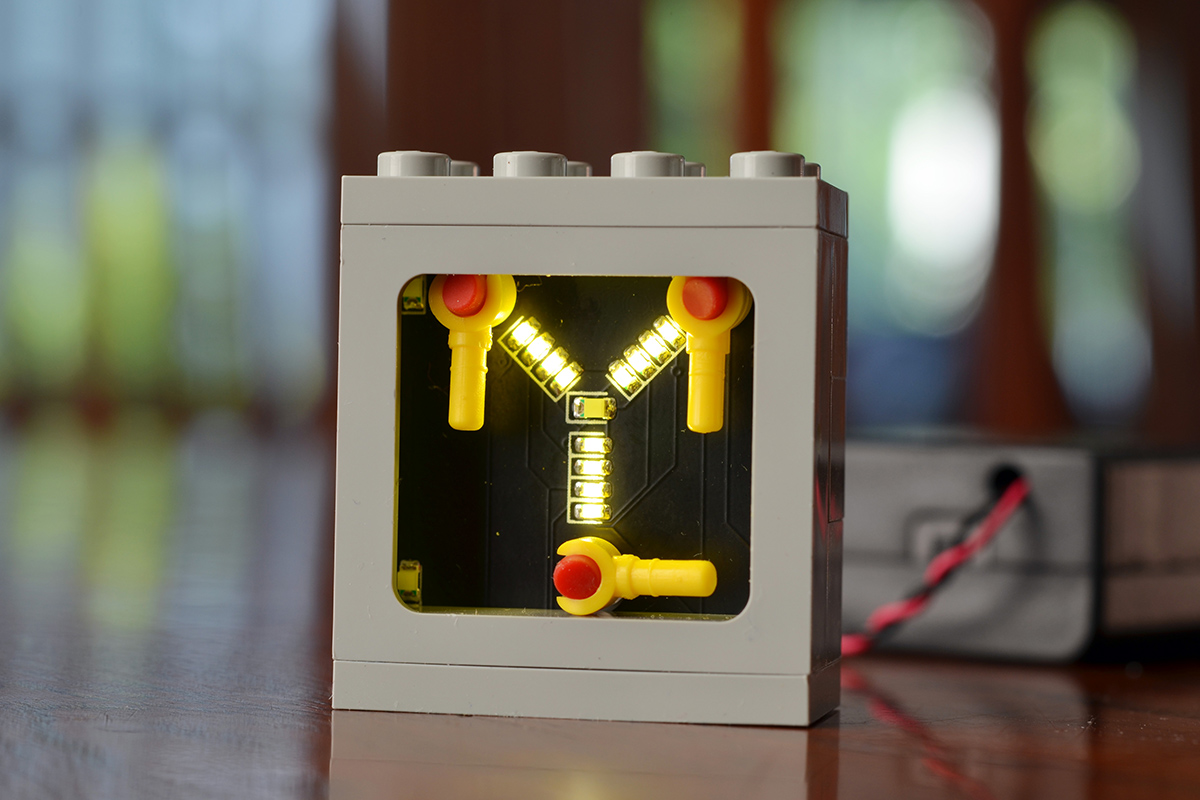 Brickstuff
Everything you need is included to go back to the future and get your own flux capacitor up and running. If you like playing with LEGO® bricks, you'll love this easy-to-build kit. Included are 18 genuine LEGO® bricks in new condition, a pre-assembled flexible circuit board with animated LED lights, a battery pack with an On/Off switch, and illustrated assembly instructions. Just add three AA batteries and your flux capacitor will be smoothly operating in no time! Check it out here:
This could be a small step towards a full-fledged DIY Back to the Future set before moving on to your own actual ride at home. The kit is made in the USA by Brickstuff, a family business based out of Minnesota that offers new ideas to enhance its customers' creations. You don't need any knowledge of electronics to use their system. Their lights are the smallest commercially available lights for LEGO® models, and their wires are the thinnest available.
Enhance your next LEGO® session by going back in time. Order your Flux Capacitor with Animated LED Lights today for only $54.99, and benefit from this special offer for Nerdist readers before it's too late.
Prices subject to change. This is not a LEGO® product. This kit includes genuine LEGO® parts and custom components. LEGO® is a trademark of the LEGO Group of Companies which does not sponsor, authorize, or endorse this site. The mention of these marks on this site is for informational purposes only, and does not imply any connection, sponsorship, or endorsement between these companies and Enthusiast Enterprises, LLC, or Brickstuff.
stackSonar('stack-connect-p', '476');