How you decorate your home is a reflection of yourself. You can hang pictures on the wall, tack posters in your room, place strategic lighting to create a mood. There's so much you can do, but sometimes an object comes along that does all of that in one package. The Uniqcube Customized Light Box Voucher Deal is a unique piece of home decor that combines a soft, ambient lamp with custom photos or prints. For a limited time Uniqcube Customized Light Box Voucher Deal is on sale for $79.99 (Reg. $98).
Featured on BBC and The Daily Telegraph, Uniqcube is a cube lamp with a customizable surface. You can put photos of your friends on it, images of travel, maps, art, anything you can think of. Like some Uniqcube owners, you can create a beautiful 3D star scape and hold the cosmos in your hands. Or you could have a glowing cube covered in Danny Devito's face, and it would be pretty durable. The Uniqcube is made of thin, flexible, resilient material that's super light without being fragile. You can place it on any side (except the side with the cord) for an evolving display of your favorite images. Hang it, put it on a shelf, even keep it in the kitchen—the prints are waterproof and very easy to clean.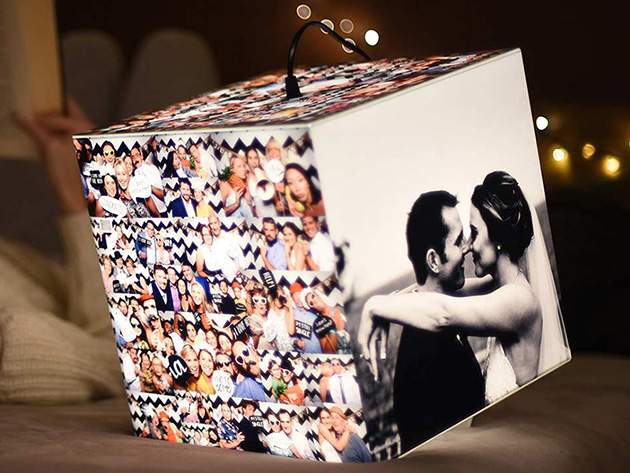 StackCommerce
To make your Uniqcube, you can upload images online, set a background color, or add text to any of the six customizable sides. You can even pull images from your Instagram and Facebook accounts. Once you like your design, preview how it will look and then wait for your personalized ambience lamp to be produced and delivered. In no time, you can have a gently glowing cube simply covered in pictures of your cat.
Bring your light to life. Get the Uniqcube Customized Light Box Voucher Deal on sale for $79.99 (Reg. $98).
Prices subject to change
Featured Image: StackCommerce