More than likely, your AirPods are filthy. It doesn't take long for the pristine just-unboxed white of your favorite AirPods to start getting those little brown lines in the seams, even if you only listen to clean music. Dirt happens to everyone, and that's why this Wireless Charger + Cleaning Pen Set for AirPods should be on your radar, especially when it's $22.99 (reg. $49).
Most experts say you should clean your AirPods about once a week. Odds are you aren't doing that. With a little care and the right tool, your AirPods can look virtually like new. This cleaning pen is designed to get into all the little spots on your AirPods that collect dirt and grime. The brush lets you gently wipe away any dust particles or other things collected in any of your AirPods' more delicate recesses. The soft flocked sponge can wipe away anything that's stuck on your earbuds or within the charging case, and the metal tip can gently scrape away dried wax. You can also use this cleaning pen on other wireless earbuds!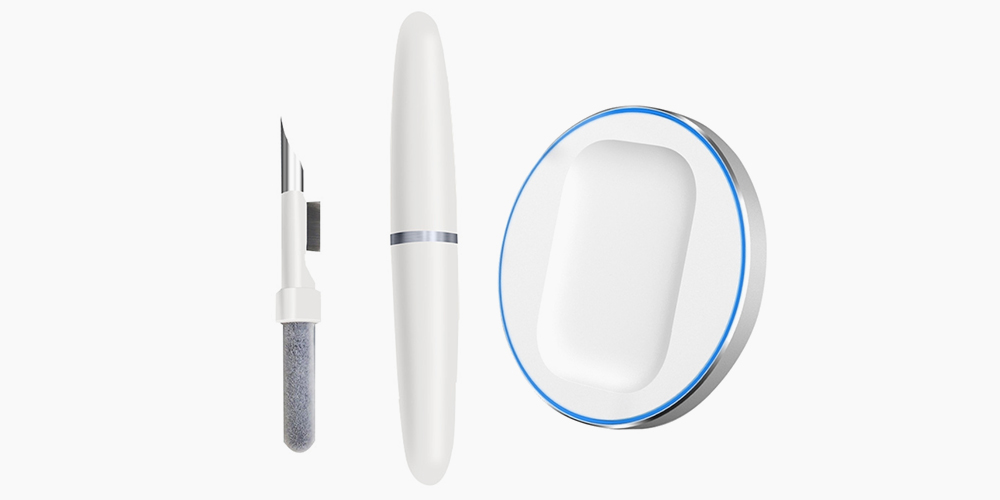 StackCommerce
Beyond letting you make your AirPods presentable again, this deal also comes with a wireless charging pad for your case. The non-slip rubber base is a stable place for your AirPods to charge, and the wireless charging keeps the clutter to a minimum. Plus it's really thin, so you could put it in your pocket and forget about it until you really need it. Pack your cleaning pen in there too and you got yourself a portable AirPod care station.
Prices subject to change.
Prices subject to change
Featured image: StackCommerce