Making an app doesn't have to involve a whole day of writing code only to find a misplaced semicolon breaking the whole thing. AppMySite is a mobile, no-code app builder that lets you assemble custom, useful apps without ever seeing a line of code. And right now, Nerdist fans can grab a one-year AppMySite Pro Plan for $29 (Reg. $468).
AppMySite is useful for professionals who want a quick, highly functional product or personal users who want an app they can't find on the App Store or Google Play Store. AppMySite is incredibly easy to use. Open it up, connect, and start creating. You can preview how your app will look using the included Android or iOS emulators. The automated software will do the dirty design work for you and leave you with an app that you can publish to the App Store or the Google Play Store.
Go from an idea to an app in minutes. You can keep your app updated with real-time website sync that applies updates to your app automatically. Send push notifications to anyone using your app — a great way to get feedback or stay in touch with your users. Lastly, e-shop owners can enjoy universal payment and shipping support, and you are free to monetize your app and start collecting revenue.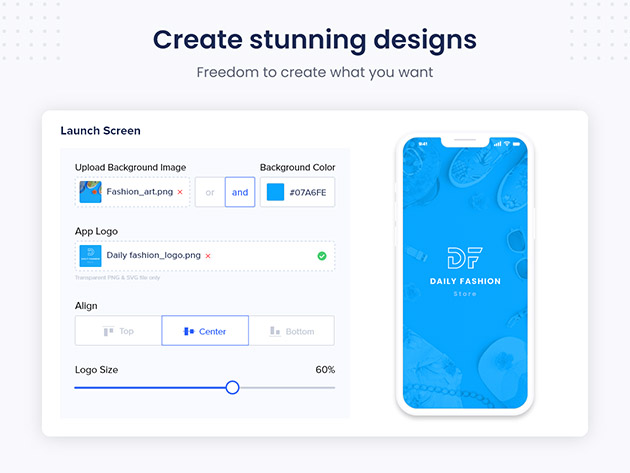 StackCommerce
Reviewers on Capterra gave AppMySite 4.5 stars. One even wrote it only "took me roughly 45 Mins(Including Photoshoping my splash screen and icon) to have a demo set up and ready on my phone to view and showcase in a meeting." So, in the space of a lunch break, you can build an app that you can be proud of.
Make your own apps but skip the code. Instead, get an AppMySite Mobile App Builder Pro Plan: 1-Yr Subscription on sale for $29. And now hopeful game devs can get the same treatment with these no-code game design assets.
Prices subject to change
Featured image: StackCommerce